18+ Warning
This file contains adult content! By downloading this file you agree that you are at least 18 years of age and wish to see such material.
Show More
Description
"Am I still relevant?" - Anthony Burch
GIF preview, because fuck trying to fit 52 images into six 920x540 images: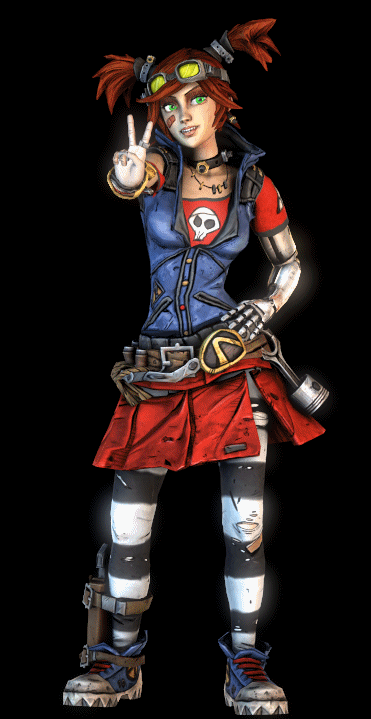 Well, it took long enough, but I finally have Gaige ready for release. She was a nightmare from beginning to end, and a prime example of why I swore off ever making Borderlands characters again, all those years ago.
Of course, I'm too fucking stubborn to just sit indefinitely with the knowledge that Borderlands models had bested me. And so, after over 3 and a half years, I return to tackle them again, throwing all of the skills I have gained since at them, and stomping my foot and refusing to barge until they finally submit to my will.
Moxxi's the next Borderlands release, though she will just be an update to DazV4 from this release. Lilith is the next real Borderlands girl, and she'll be a double challenge because I intend to give her both her Borderlands 1 and Borderlands 2 hair & outfit.
[Sobbing intensifies]
Features:
Fully poseable face-, eye-, fingers-, and toes
Full automatic lip-sync & phoneme support
Jiggleboned breasts, ass, and hair
Bodymorph capabilities (not on outfit)
Native Outfit Loader support
DazV4 genital flexes, deform correctors, and twists
Comes with special, separate legs model, to fix the microseam, should you need it. And yes, it's actually tested and working; the release pictures were made using it!
Bodygroups, bodygroups, BODYGROUPS!
As always, if you find any problems, please let me know. Gaige here was a particular pain in the ass to put together, and so she didn't get nearly as robust testing as I try to give my other models.
Comments
Leave a reply
You need to be logged in to leave a comment.