Show More
Description
This script will reverse the animation of selected controls.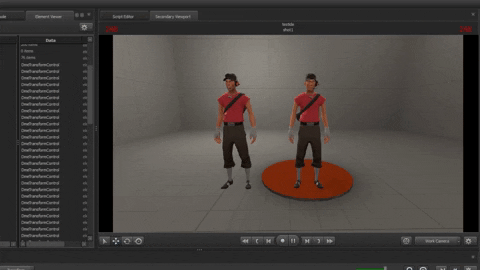 How to use
Select the controls you want to effect, then go to the motion editor and select a range to reverse.
Right click on the floating modifaction layer and click on filiters->smooth samples.
change the amount to .1 and frames to 2 and click ok.
then activate the script under the script menu -> Animation Tools -> reverse animation
Note:
you may notice if you dont apply some soothing to the animation that the reverse animation may be a bit off and floaty.
to fix follow step 2 & 3. you dont have to use those exact values. experiment to see what works best for you.
feel free to modify the script for your own use
if you find any bugs or have suggestions message me in the comments below.
Comments
Leave a reply
You need to be logged in to leave a comment.