Description
When terrorists from the future came to the year 1991, they brought with them a genetically engineered beast to destroy Japan, King Ghidorah! However, due to the intervention of Godzilla, both the terrorists and King Ghidorah were defeated. But now who would stop Godzilla from rampaging in Japan? The answer was simple. Revive King Ghidorah in the future and send it back in time as a kickass cyborg Dragon to stop him! Time travel plots are like that.
Behold this beautifully crafted MMD model, who's original creator, (who's name I forgot at this point), shared with me in the past.
The model itself is extremely high poly, so you may obtain lag while using this, and there are ALOT of bones for the tails and necks, but that will allow them to be more articulate.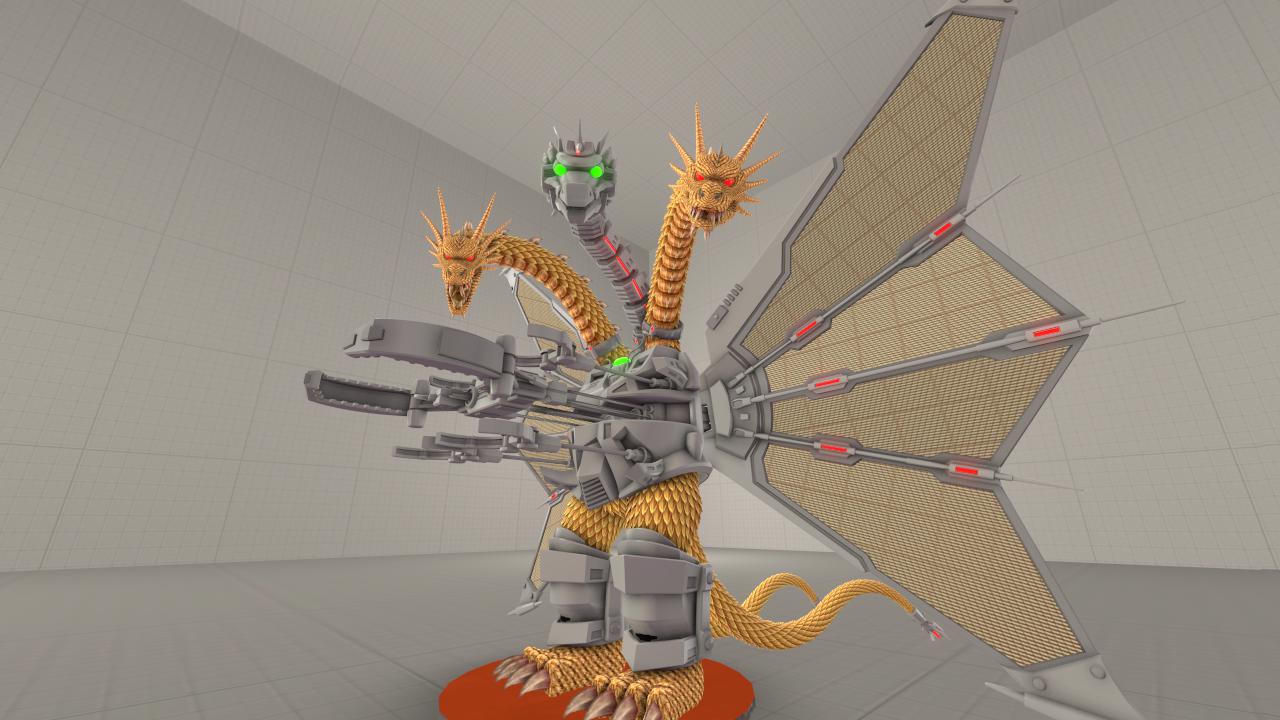 The model comes with a slider that allows you to release the "machine hands" within MKG's torso, and each one is weighted to a bone so you can manvuer em as you like.
The main "G-grasper" is weighed on a bone and you can move it as well.
Beyond that, there's a second skin that turns off the lighting on the glowy bits, provided you want that.
Comes in four sizes
And that's all for now.
SFMLab is a free service. However, it costs about $0.03 to deliver you a 1GB file. With over 20TB of traffic every month and growing, SFMLab needs your help. If only 1% of our users each gave us $5 for a single month, we could keep the site running for several years.
Filename
Downloads
Created
Filesize
Files
MKG.zip
645
2016-01-31 20:32:29
32.17 MB