Adult content
This content is marked as Adult/NSFW content. You can toggle your preferences regarding this content type in your account settings.
Show more
Description
This is the NEW update of Honoka !!! and in this time more completed so enjoy me guys is you love my works follow me here in my Tumblr and If you want to DONATE me, you're welcome
** NEW UPDATED of Honoka 1.2 (in the CHANGELOG link HERE )
Features:
3 differents new set pack of clothes : Force, Cop and Metal Bikini (NEW)
Eyes Flexes (NEW)
4 differents Skins to select : Normal, pounded, cummed and painted body + cummed.
body Bodygrouped Top, tights and wearing boats
Finger, toe, fingerposing, faceposing Eyebrows.
Outfits : her yellow outfit has 2 differents flexes
Rig with Valvepided bones's names.
Sarcastic smiles L/R flex
Open mouth wide and very wide flex
NO has flex eyes, you will only move her eyes manually
Flexes hands (for grab something)
IK-rig script
Bodymorph support: Pregnant flex (In future her outflix included)
Pussy/anus mesh (bones, and flexes except anus)
Simple bodymorph: Jaw, eyelids
Jiggleboned breasts, ass, and hair
=== KNOWN ISSUE ===
The great issue of my model is than is the first time than i have a lot of problems with her EYES. so don't focus her lights over they

The Metal Bikini set pack has some imperfections so be careful if you are going to animate with they over.
WARNING Honoka's eyes has a kind issue, so try to DON'T focus with lights or the lights of the scenarios in her eyes, the otherwise you will have some problems with her eyes, so first of all move her Eye's flexes "LocalViewTargetFactor" to full, THEM you will can move and get the other flexes as well right, move her eyes up/down left/right, so if you don't do this, will be impossible to animate Honoka so this is important for the first time you will animate and move Honoka's model
FIRST of all DO THIS with her model, the otherwise you will have a lot of issues with her eyes
All her new clothes will attach with her body locking the set pack to her body then move the "Zero" flex full, and of course it will attach automatically
Note
Her yellow bikini than 2 flexed included and looks like this people :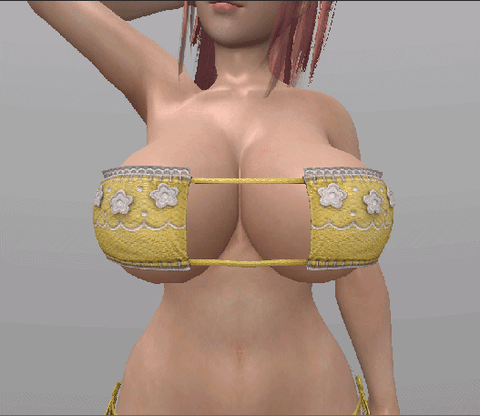 This is her Bra, and this are the another variants to her panty :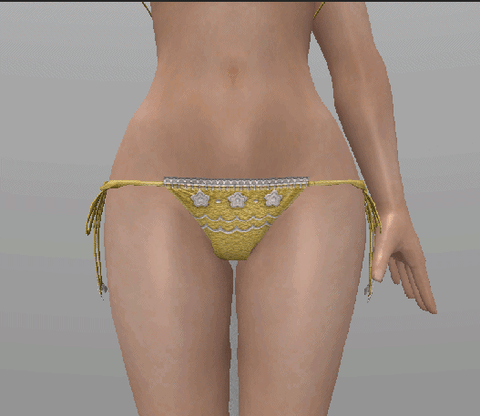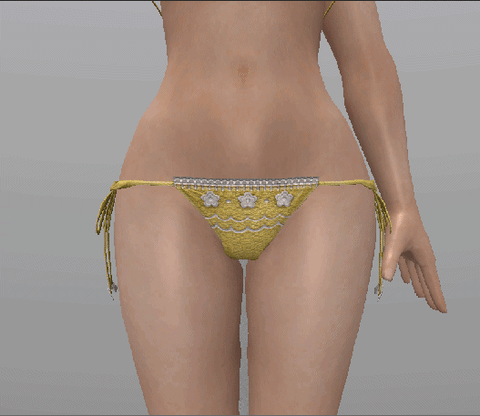 Thank you to :
This is a portrait character from Deviant Art, thank you to XKamsonX for this amazing model.
Team Ninja for created this amazing and gorgeous character, i love Honoka so much
SFMLab for let me upload this horny model for all of you.
All of you, who maybe download and will use my model too.
Don't forget to give me some credits to me if you will use my model :)
Notes 2
Check my model and report me, if you will find some issues to fixed it, and then it will be modified in a future update ok? thank you guys. remember than is not totally finished yet, so hope for my futures updates :D