Description
This script will create an Animation Set for for sound and all the overlay effect clips. Allowing you to animate their settings. Here are some examples of what you can do.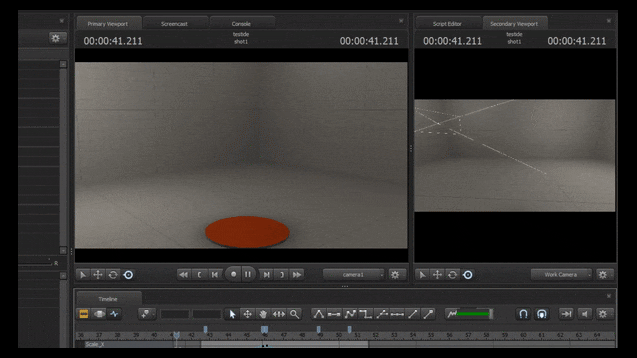 ![enter image description here](https://steamuserimages-a.akamaihd.net/ugc/982254096612175679/F35EFC4456F5BF448C6065F9953645C8D307EA10/?imw=637&imh=358&ima=fit&impolicy=Letterbox&imcolor=%23000000&letterbox=true%22enter image title here")
###To install: add script here:"SourceFilmmaker\game\workshop\scripts\sfm\animset"
How to use
Select the sound clips or effect clips you want, have them highlighted
Apply the rig "create_animset_for_selected_clips" to any animset in the shot you want doesn't matter
After the animsets are created you should be able to animate the controls
New update 3d sound
sound clips can now be made to have a 3d stereo effect. after creating an Animation Set for a sound clip just set the "Level" (works similar to the clips volume) to above 1 to set it to stereo then just set position the sound. Note: animating the sound position wont move the sound, not sure if its and engine limitation or a bug. animating the main camera around the sound position will work in creating a stereo effect.
Known Bugs-Important Please Read
Be Careful!! when using this script on a Color Correction clip. The following are some instances were using it on this clip will Crash SFM.
-When applying this script to 3 or more selected clips and a Color Correction clip is one of them. -When applying this script to one Color Correction clip then applying it again, in the same open sfm session, to the same clip or a different Color Correction clip.
if sliders dont animate over time after key-framing them. To Fix just apply any rig to any animset in the shot, doesnt even have to be the right rig. All the sliders in the shot should work after that.
SFMLab is a free service. However, it costs about $0.03 to deliver you a 1GB file. With over 20TB of traffic every month and growing, SFMLab needs your help. If only 1% of our users each gave us $5 for a single month, we could keep the site running for several years.
Filename
Downloads
Created
Filesize
Files
create_animset_for_selected_clips.zip
222
2022-08-22 02:43:59
2.87 KB
File contents:

create_animset_for_selected_clips.py