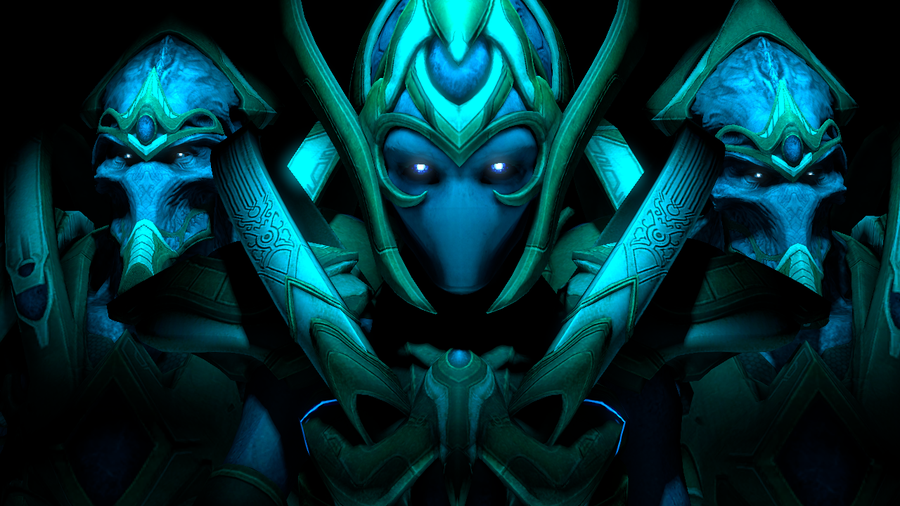 Show more
Description
Everyone's going on about overwatch these days and all the waifus, but what about Blizzard's other game? Especially since NOBODY has ported any of Legacy of the Void's cinematic or game models. For shame.
Hence why I've taken it upon myself to port and fix up what I can.
And here you go, a pack of what I've ported so far.
The contents include the cinematic models for:
-the Protoss Zealot, has a bodygroupable psiblades, which are experimental, and look horrible, so don't use em.
-the Carrier (comes in normal and taldarim skins) -the Void Ray (same as above) -Executor Selendis (A female protoss no less) -a probe -a sentry -a Xel'Naga (comes in Ouros and Amon skins) -a Pylon model -the Carbot Zergling model Blizzard used for their 2016 April Fools joke. Comes with my initial port, and 8Yaron8's version which has it's animations intact.
SELENDIS AND THE ZEALOT HAVE BONES FOR FACEPOSING, NOT FLEXES. So don't ask me to make em because I suck at em anyways Things to note for the future: Make better psiblades for the zealot, port over the Mothership and the other heros of the campaign as well as props.
Also the textures are not as good as they could possibly be but that's beyond me. You all are free to improve them as you see fit.
Oh, and if you all try and make porn with these, I'm innocent, I'm just doing what nobody else wanted to do and make dreams come true. Thaaaat and the protoss don't reaaaallly have anything worth while to work with. You were warned! ** I SHOULD NOTE THERE IS AN AVAILABLE ARTANIS AND PROTOSS COLOSSUS MODEL OVER ON THE GMOD WORKSHOP ** I didn't add them to the pack because they're not my models.
SFMLab is a free service. However, it costs about $0.03 to deliver you a 1GB file. With over 20TB of traffic every month and growing, SFMLab needs your help. If only 1% of our users each gave us $5 for a single month, we could keep the site running for several years.
Filename
Downloads
Created
Filesize
Files
Legacy_of_the_Void_Pack_V1.zip
935
2016-09-13 19:27:00
41.28 MB