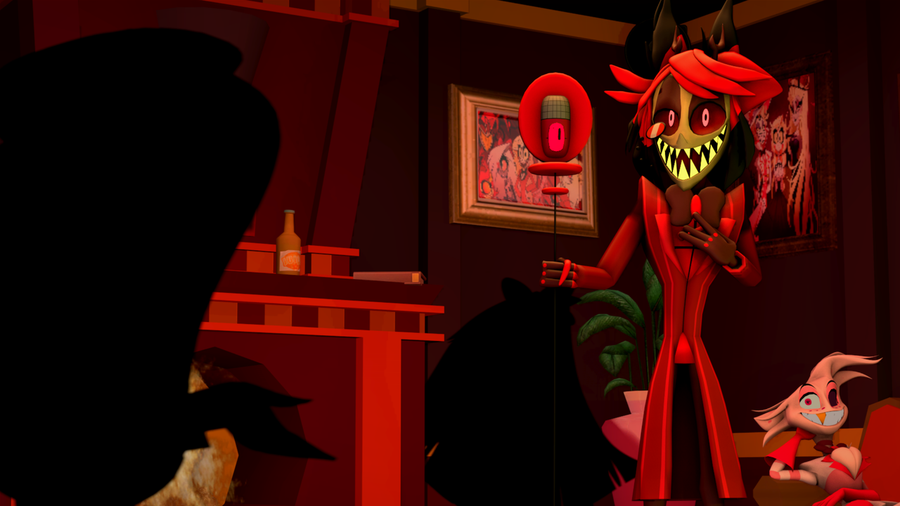 Show more
Description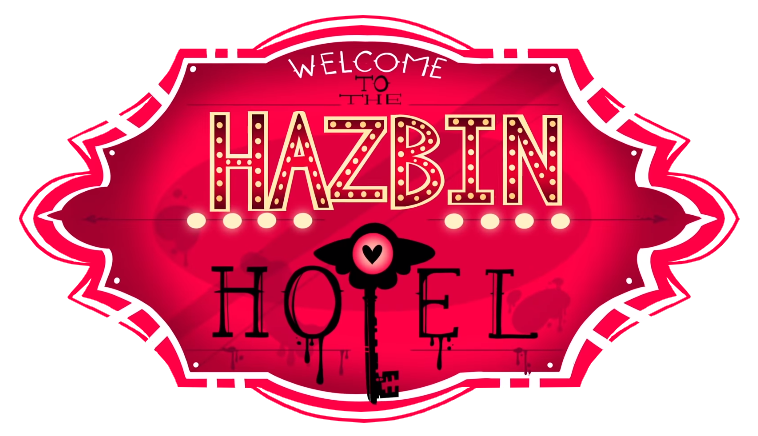 ---
*Welcome, Mortals!*
It is me once again arriving to bring you a map of hazbin hotel, you can already play the comments of angel dust saying SUS, well this map is originally from GMOD. And I fixed it, adding HDR to it. Here a small comparison using "Happy Hotel"
This map is one of the most complete I've seen of Hazbin hotel, the map has the building of "666 News" and some floors of the happy hotel, something else. I kind of removed the Happy Hotel door so I could add the HDR, so I'm sorry.
---
SFMLab is a free service. However, it costs about $0.03 to deliver you a 1GB file. With over 20TB of traffic every month and growing, SFMLab needs your help. If only 1% of our users each gave us $5 for a single month, we could keep the site running for several years.
Filename
Downloads
Created
Filesize
Files
Pentagram_City.rar
3422
2020-08-19 02:26:15
9.74 MB
File contents:

Pentagram_City/Pentagram_City_SFM.bsp
Pentagram_City/materials/fnaf/floor-tile.vmt
Pentagram_City/materials/fnaf/floor-tile.vtf
Pentagram_City/materials/fnaf/floor-tile_red.vmt
Pentagram_City/materials/fnaf/floor-tile_red.vtf
Pentagram_City/materials/fnaf/wall-tile.vmt
Pentagram_City/materials/fnaf/wall-tile.vtf
Pentagram_City/materials/hh/billboard1.vmt
Pentagram_City/materials/hh/billboard1.vtf
Pentagram_City/materials/hh/blendsandsand_hh.vmt
Pentagram_City/materials/hh/brownwood.vmt
Pentagram_City/materials/hh/brownwood.vtf
Pentagram_City/materials/hh/brownwood2.vmt
Pentagram_City/materials/hh/brownwood2.vtf
Pentagram_City/materials/hh/checkin.vmt
Pentagram_City/materials/hh/checkin.vtf
Pentagram_City/materials/hh/clocktower_face.vmt
Pentagram_City/materials/hh/clocktower_face.vtf
Pentagram_City/materials/hh/clocktower_sign.vmt
Pentagram_City/materials/hh/clocktower_sign.vtf
Pentagram_City/materials/hh/clocktower_wall.vmt
Pentagram_City/materials/hh/clocktower_wall.vtf
Pentagram_City/materials/hh/crate1.vmt
Pentagram_City/materials/hh/crate1.vtf
Pentagram_City/materials/hh/darkgrey.vmt
Pentagram_City/materials/hh/darkgrey.vtf
Pentagram_City/materials/hh/darkgrey2.vmt
Pentagram_City/materials/hh/darkgrey2.vtf
Pentagram_City/materials/hh/desert_floor1.vtf
Pentagram_City/materials/hh/desert_floor2.vtf
Pentagram_City/materials/hh/doom.vmt
Pentagram_City/materials/hh/doom.vtf
Pentagram_City/materials/hh/drabpurple.vmt
Pentagram_City/materials/hh/drabpurple.vtf
Pentagram_City/materials/hh/drabpurple2.vmt
Pentagram_City/materials/hh/drabpurple2.vtf
Pentagram_City/materials/hh/durgs.vmt
Pentagram_City/materials/hh/durgs.vtf
Pentagram_City/materials/hh/durgs2.vmt
Pentagram_City/materials/hh/durgs2.vtf
Pentagram_City/materials/hh/durgs3.vmt
Pentagram_City/materials/hh/durgs3.vtf
Pentagram_City/materials/hh/ginbon.vmt
Pentagram_City/materials/hh/ginbon.vtf
Pentagram_City/materials/hh/greenbg.vmt
Pentagram_City/materials/hh/greenbg.vtf
Pentagram_City/materials/hh/grey.vmt
Pentagram_City/materials/hh/grey.vtf
Pentagram_City/materials/hh/grey2.vmt
Pentagram_City/materials/hh/grey2.vtf
Pentagram_City/materials/hh/hhnews.vmt
Pentagram_City/materials/hh/hhnews.vtf
Pentagram_City/materials/hh/hotel_door_window1.vmt
Pentagram_City/materials/hh/hotel_door_window1.vtf
Pentagram_City/materials/hh/hotel_fire1.vmt
Pentagram_City/materials/hh/hotel_fire1.vtf
Pentagram_City/materials/hh/hotel_fire_eye1.vmt
Pentagram_City/materials/hh/hotel_fire_eye1.vtf
Pentagram_City/materials/hh/hotel_floor1.vmt
Pentagram_City/materials/hh/hotel_floor1.vtf
Pentagram_City/materials/hh/hotel_floor2.vmt
Pentagram_City/materials/hh/hotel_floor2.vtf
Pentagram_City/materials/hh/hotel_sign1.vmt
Pentagram_City/materials/hh/hotel_sign1.vtf
Pentagram_City/materials/hh/hotel_window1.vmt
Pentagram_City/materials/hh/hotel_window1.vtf
Pentagram_City/materials/hh/hotel_window1_glass.vmt
Pentagram_City/materials/hh/hotel_window1_glass.vtf
Pentagram_City/materials/hh/hotel_window2.vmt
Pentagram_City/materials/hh/hotel_window2.vtf
Pentagram_City/materials/hh/hotel_window3.vmt
Pentagram_City/materials/hh/hotel_window3.vtf
Pentagram_City/materials/hh/lightgrey.vmt
Pentagram_City/materials/hh/lightgrey.vtf
Pentagram_City/materials/hh/lightgrey2.vmt
Pentagram_City/materials/hh/lightgrey2.vtf
Pentagram_City/materials/hh/neonblue.vmt
Pentagram_City/materials/hh/neonblue.vtf
Pentagram_City/materials/hh/neonblue2.vmt
Pentagram_City/materials/hh/neonblue2.vtf
Pentagram_City/materials/hh/neonblue3.vmt
Pentagram_City/materials/hh/neonblue3.vtf
Pentagram_City/materials/hh/neonblue4.vmt
Pentagram_City/materials/hh/neonblue4.vtf
Pentagram_City/materials/hh/orangewindow.vmt
Pentagram_City/materials/hh/orangewindow.vtf
Pentagram_City/materials/hh/orangewindow2.vmt
Pentagram_City/materials/hh/orangewindow2.vtf
Pentagram_City/materials/hh/pink.vmt
Pentagram_City/materials/hh/pink.vtf
Pentagram_City/materials/hh/pink2.vmt
Pentagram_City/materials/hh/pink2.vtf
Pentagram_City/materials/hh/purple_wall-trim.vmt
Pentagram_City/materials/hh/purple_wall-trim.vtf
Pentagram_City/materials/hh/purple_wall.vmt
Pentagram_City/materials/hh/purple_wall.vtf
Pentagram_City/materials/hh/road.vmt
Pentagram_City/materials/hh/road.vtf
Pentagram_City/materials/hh/road_nolines.vmt
Pentagram_City/materials/hh/road_nolines.vtf
Pentagram_City/materials/hh/road_nolines2.vmt
Pentagram_City/materials/hh/road_nolines2.vtf
Pentagram_City/materials/hh/sign1.vmt
Pentagram_City/materials/hh/sign1.vtf
Pentagram_City/materials/hh/sign2.vmt
Pentagram_City/materials/hh/sign2.vtf
Pentagram_City/materials/hh/sign3.vmt
Pentagram_City/materials/hh/sign3.vtf
Pentagram_City/materials/hh/yellow.vmt
Pentagram_City/materials/hh/yellow.vtf
Pentagram_City/materials/hh/yellow2.vmt
Pentagram_City/materials/hh/yellow2.vtf
Pentagram_City/materials/hh/yellow2_glass.vmt
Pentagram_City/materials/hh/yellow2_glass.vtf
Pentagram_City/materials/hh/clock_tower_map/1x0pyrf.vmt
Pentagram_City/materials/hh/clock_tower_map/1x0pyrf.vtf
Pentagram_City/materials/hh/clock_tower_map/5ojtolg.vmt
Pentagram_City/materials/hh/clock_tower_map/5ojtolg.vtf
Pentagram_City/materials/hh/clock_tower_map/m0baq11.vmt
Pentagram_City/materials/hh/clock_tower_map/m0baq11.vtf
Pentagram_City/materials/hh/clock_tower_map/rd3hxvq.vmt
Pentagram_City/materials/hh/clock_tower_map/rd3hxvq.vtf
Pentagram_City/materials/hh/clock_tower_map/spk95sr.vmt
Pentagram_City/materials/hh/clock_tower_map/spk95sr.vtf
Pentagram_City/materials/hh/clock_tower_map/viazgqs.vmt
Pentagram_City/materials/hh/clock_tower_map/viazgqs.vtf
Pentagram_City/materials/models/can/canbutt.vmt
Pentagram_City/materials/models/can/canbutt.vtf
Pentagram_City/materials/models/can/cantop.vmt
Pentagram_City/materials/models/can/cantop.vtf
Pentagram_City/materials/models/can/chrome_steel2.vmt
Pentagram_City/materials/models/can/chrome_steel2.vtf
Pentagram_City/materials/models/can/coke.vmt
Pentagram_City/materials/models/can/coke.vtf
Pentagram_City/materials/models/can/diet.vmt
Pentagram_City/materials/models/can/diet.vtf
Pentagram_City/materials/models/can/genericsoda5.vmt
Pentagram_City/materials/models/can/genericsoda5.vtf
Pentagram_City/materials/models/can/gensoda1.vmt
Pentagram_City/materials/models/can/gensoda1.vtf
Pentagram_City/materials/models/can/gensoda2.vmt
Pentagram_City/materials/models/can/gensoda2.vtf
Pentagram_City/materials/models/can/gensoda3.vmt
Pentagram_City/materials/models/can/gensoda3.vtf
Pentagram_City/materials/models/can/gensoda4.vmt
Pentagram_City/materials/models/can/gensoda4.vtf
Pentagram_City/materials/models/can/gensoda5.vmt
Pentagram_City/materials/models/can/gensoda5.vtf
Pentagram_City/materials/models/can/gensoda6.vmt
Pentagram_City/materials/models/can/gensoda6.vtf
Pentagram_City/materials/models/can/mmaid.vmt
Pentagram_City/materials/models/can/mmaid.vtf
Pentagram_City/materials/models/can/moxie.vmt
Pentagram_City/materials/models/can/moxie.vtf
Pentagram_City/materials/models/can/side.vmt
Pentagram_City/materials/models/can/side.vtf
Pentagram_City/materials/models/can/sprite.vmt
Pentagram_City/materials/models/can/sprite.vtf
Pentagram_City/materials/models/can/surge.vmt
Pentagram_City/materials/models/can/surge.vtf
Pentagram_City/materials/models/de_chateau/light_chandelier02_on.vmt
Pentagram_City/materials/models/de_chateau/light_chandelier02_on.vtf
Pentagram_City/materials/models/hh/plant01.vmt
Pentagram_City/materials/models/hh/plant01.vtf
Pentagram_City/materials/models/hh/plant01_p.vmt
Pentagram_City/materials/models/hh/plant01_p.vtf
Pentagram_City/materials/models/hh/plant02.vmt
Pentagram_City/materials/models/hh/plant02.vtf
Pentagram_City/materials/models/hh/purple_wall.vmt
Pentagram_City/materials/models/hh/purple_wall.vtf
Pentagram_City/materials/models/hh/ropebase.vmt
Pentagram_City/materials/models/hh/ropebase.vtf
Pentagram_City/materials/models/hh/tex1.vmt
Pentagram_City/materials/models/hh/tex1.vtf
Pentagram_City/materials/models/hh/tex2.vmt
Pentagram_City/materials/models/hh/tex2.vtf
Pentagram_City/materials/models/hh/tex3.vmt
Pentagram_City/materials/models/hh/tex3.vtf
Pentagram_City/materials/models/hh/vase.vmt
Pentagram_City/materials/models/hh/vase.vtf
Pentagram_City/materials/models/props/de_inferno/light_fixture.vmt
Pentagram_City/materials/models/props/de_inferno/light_fixture.vtf
Pentagram_City/materials/models/props/de_inferno/light_streetlight.vmt
Pentagram_City/materials/models/props/de_inferno/light_streetlight.vtf
Pentagram_City/materials/models/props/de_inferno/light_streetlight_ref.vtf
Pentagram_City/materials/models/props/de_inferno/wall_lamp.vmt
Pentagram_City/materials/models/props/de_inferno/wall_lamp.vtf
Pentagram_City/materials/models/props/de_inferno/wall_lamp_bulb.vmt
Pentagram_City/materials/models/props/de_inferno/wall_lamp_bulb.vtf
Pentagram_City/materials/models/props/de_inferno/wall_lamp_bulb_off.vmt
Pentagram_City/materials/models/props/de_inferno/wall_lamp_glass.vmt
Pentagram_City/materials/models/props/de_inferno/wall_lamp_glass.vtf
Pentagram_City/materials/models/props/de_inferno/wall_lamp_glass_ref.vtf
Pentagram_City/materials/models/props/de_inferno/wall_lamp_ref.vtf
Pentagram_City/materials/skybox/pcbk.vmt
Pentagram_City/materials/skybox/pcbk.vtf
Pentagram_City/materials/skybox/pcdn.vmt
Pentagram_City/materials/skybox/pcdn.vtf
Pentagram_City/materials/skybox/pcft.vmt
Pentagram_City/materials/skybox/pcft.vtf
Pentagram_City/materials/skybox/pclf.vmt
Pentagram_City/materials/skybox/pclf.vtf
Pentagram_City/materials/skybox/pcrt.vmt
Pentagram_City/materials/skybox/pcrt.vtf
Pentagram_City/materials/skybox/pcup.vmt
Pentagram_City/materials/skybox/pcup.vtf
Pentagram_City/models/can.dx80.vtx
Pentagram_City/models/can.dx90.vtx
Pentagram_City/models/can.mdl
Pentagram_City/models/can.sw.vtx
Pentagram_City/models/can.vvd
Pentagram_City/models/hh/hotel_balloons.dx80.vtx
Pentagram_City/models/hh/hotel_balloons.dx90.vtx
Pentagram_City/models/hh/hotel_balloons.mdl
Pentagram_City/models/hh/hotel_balloons.phy
Pentagram_City/models/hh/hotel_balloons.sw.vtx
Pentagram_City/models/hh/hotel_balloons.vvd
Pentagram_City/models/hh/hotel_vase.dx80.vtx
Pentagram_City/models/hh/hotel_vase.dx90.vtx
Pentagram_City/models/hh/hotel_vase.mdl
Pentagram_City/models/hh/hotel_vase.phy
Pentagram_City/models/hh/hotel_vase.sw.vtx
Pentagram_City/models/hh/hotel_vase.vvd
Pentagram_City/models/hh/hotel_vase_leaf.dx80.vtx
Pentagram_City/models/hh/hotel_vase_leaf.dx90.vtx
Pentagram_City/models/hh/hotel_vase_leaf.mdl
Pentagram_City/models/hh/hotel_vase_leaf.phy
Pentagram_City/models/hh/hotel_vase_leaf.sw.vtx
Pentagram_City/models/hh/hotel_vase_leaf.vvd
Pentagram_City/models/props/de_chateau/light_chandelier02.dx80.vtx
Pentagram_City/models/props/de_chateau/light_chandelier02.dx90.vtx
Pentagram_City/models/props/de_chateau/light_chandelier02.mdl
Pentagram_City/models/props/de_chateau/light_chandelier02.phy
Pentagram_City/models/props/de_chateau/light_chandelier02.sw.vtx
Pentagram_City/models/props/de_chateau/light_chandelier02.vvd
Pentagram_City/models/props/de_inferno/light_streetlight.dx80.vtx
Pentagram_City/models/props/de_inferno/light_streetlight.dx90.vtx
Pentagram_City/models/props/de_inferno/light_streetlight.mdl
Pentagram_City/models/props/de_inferno/light_streetlight.phy
Pentagram_City/models/props/de_inferno/light_streetlight.sw.vtx
Pentagram_City/models/props/de_inferno/light_streetlight.vvd
Pentagram_City/models/props_wasteland/tugtop001_hh.dx80.vtx
Pentagram_City/models/props_wasteland/tugtop001_hh.dx90.vtx
Pentagram_City/models/props_wasteland/tugtop001_hh.mdl
Pentagram_City/models/props_wasteland/tugtop001_hh.phy
Pentagram_City/models/props_wasteland/tugtop001_hh.sw.vtx
Pentagram_City/models/props_wasteland/tugtop001_hh.vvd