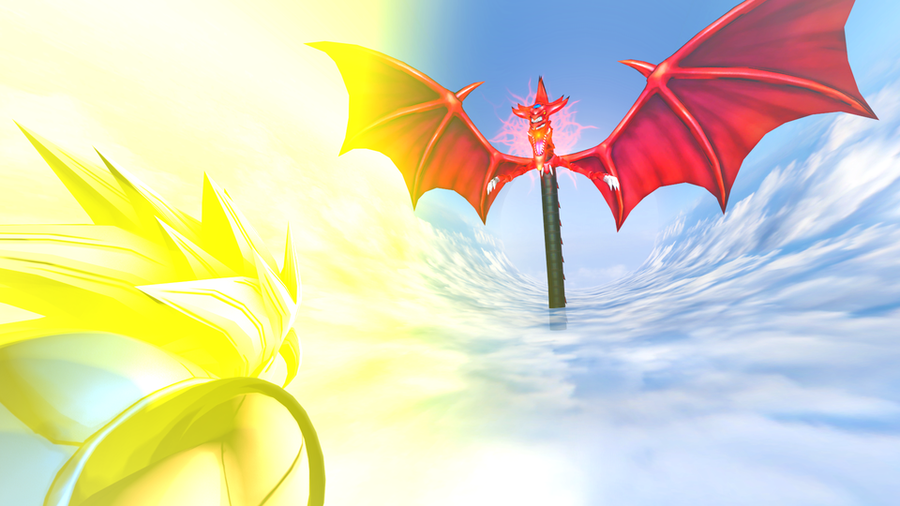 Description
Slifer the Sky Dragon from the card game Yu-Gi-Oh! Duel Monsters.
Credits to Konami for creating the model and deviantart user, zoid162010, for uploading the model on Deviantart.
SFMLab is a free service. However, it costs about $0.03 to deliver you a 1GB file. With over 20TB of traffic every month and growing, SFMLab needs your help. If only 1% of our users each gave us $5 for a single month, we could keep the site running for several years.
Filename
Downloads
Created
Filesize
Files
SliferSkyDragon.zip
883
2020-09-06 16:54:37
1.27 MB
File contents:

SliferSkyDragon/models/Jake/Models/Yugioh/sliferdragon.mdl
SliferSkyDragon/models/Jake/Models/Yugioh/sliferdragon.vvd
SliferSkyDragon/models/Jake/Models/Yugioh/sliferdragon.dx90.vtx
SliferSkyDragon/materials/models/Jake/Models/sliferdragon/MMD_004999_TEX2.vtf
SliferSkyDragon/materials/models/Jake/Models/sliferdragon/MMD_004999_TEX3_SPEC.vtf
SliferSkyDragon/materials/models/Jake/Models/sliferdragon/MMD_004999_TEX3.vtf
SliferSkyDragon/materials/models/Jake/Models/sliferdragon/MMD_004999_TEX1_SPEC.vtf
SliferSkyDragon/materials/models/Jake/Models/sliferdragon/MMD_004999_TEX1.vmt
SliferSkyDragon/materials/models/Jake/Models/sliferdragon/MMD_004999_TEX1.vtf
SliferSkyDragon/materials/models/Jake/Models/sliferdragon/MMD_004999_TEX2_NRM.vtf
SliferSkyDragon/materials/models/Jake/Models/sliferdragon/MMD_004999_TEX2.vmt
SliferSkyDragon/materials/models/Jake/Models/sliferdragon/MMD_004999_TEX3_NRM.vtf
SliferSkyDragon/materials/models/Jake/Models/sliferdragon/MMD_004999_TEX2_SPEC.vtf
SliferSkyDragon/materials/models/Jake/Models/sliferdragon/MMD_004999_TEX1_NRM.vtf
SliferSkyDragon/materials/models/Jake/Models/sliferdragon/MMD_004999_TEX3.vmt