Adult content
This content is marked as Adult/NSFW content. You can toggle your preferences regarding this content type in your account settings.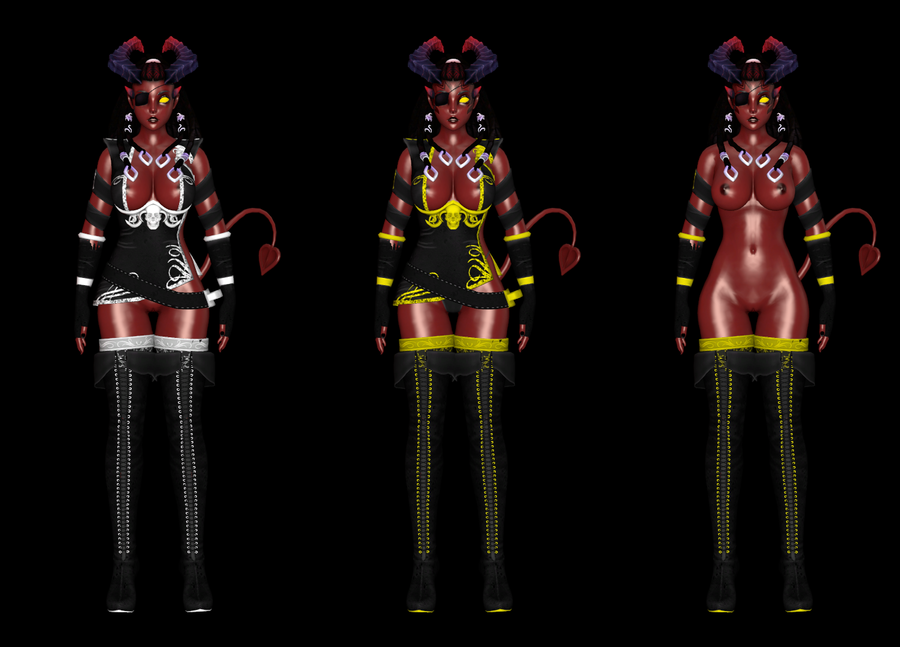 Show more
Description
Killi из игры Subverse. Нету морфов только кость контроль. В остальном все как всегда, баги есть, не доделки наверное тоже можно найти, за не доделки можно пнуть в комментариях.
Killi from the game Subverse. There are no morphs, only bone control. In the ostolno everything is as always, there are bugs, probably not finishing touches can be found, for not finishing touches you can kick in the comments.
SFMLab is a free service. However, it costs about $0.03 to deliver you a 1GB file. With over 20TB of traffic every month and growing, SFMLab needs your help. If only 1% of our users each gave us $5 for a single month, we could keep the site running for several years.
Filename
Downloads
Created
Filesize
Files
Killi_Subverse.zip
1042
2021-05-11 07:39:21
48.57 MB
File contents:

1.png
0.png
2.png
models/WertuOZ/Subverse/Killi/killi_nude.vvd
models/WertuOZ/Subverse/Killi/Killi_NudeHT.dx90.vtx
models/WertuOZ/Subverse/Killi/Killi_Nude.sw.vtx
models/WertuOZ/Subverse/Killi/Killi_NudeHT.dx80.vtx
models/WertuOZ/Subverse/Killi/Killi_Nude.dx80.vtx
models/WertuOZ/Subverse/Killi/killi_nude.mdl
models/WertuOZ/Subverse/Killi/Killi_Nude.dx90.vtx
models/WertuOZ/Subverse/Killi/killi_nudeht.vvd
models/WertuOZ/Subverse/Killi/killi_nudeht.mdl
models/WertuOZ/Subverse/Killi/Killi_NudeHT.sw.vtx
scripts/sfm/animset/rig_Killi.py
materials/models/WertuOZ/Subverse/Killi/Fingernails.vtf
materials/models/WertuOZ/Subverse/Killi/FaceACC.vtf
materials/models/WertuOZ/Subverse/Killi/Top_D.vtf
materials/models/WertuOZ/Subverse/Killi/Top_N.vtf
materials/models/WertuOZ/Subverse/Killi/FaceAcc.vmt
materials/models/WertuOZ/Subverse/Killi/Body_opt.vmt
materials/models/WertuOZ/Subverse/Killi/Top_B.vmt
materials/models/WertuOZ/Subverse/Killi/Face_opt2.vmt
materials/models/WertuOZ/Subverse/Killi/Face_opt.vmt
materials/models/WertuOZ/Subverse/Killi/Top_B.vtf
materials/models/WertuOZ/Subverse/Killi/HairGlow.vmt
materials/models/WertuOZ/Subverse/Killi/Hair_N.vtf
materials/models/WertuOZ/Subverse/Killi/FaceACC_N.vtf
materials/models/WertuOZ/Subverse/Killi/Face.vtf
materials/models/WertuOZ/Subverse/Killi/Face2.vtf
materials/models/WertuOZ/Subverse/Killi/eye_opt.vmt
materials/models/WertuOZ/Subverse/Killi/Mi_Killi_hair.vmt
materials/models/WertuOZ/Subverse/Killi/lightwarp.vtf
materials/models/WertuOZ/Subverse/Killi/Hair.vtf
materials/models/WertuOZ/Subverse/Killi/Body.vtf
materials/models/WertuOZ/Subverse/Killi/Top_D.vmt
materials/models/WertuOZ/Subverse/Killi/eyeBrown_opt.vmt
materials/models/WertuOZ/Subverse/Killi/Nails.vmt
materials/models/WertuOZ/Subverse/Killi/Eye.vtf
materials/models/WertuOZ/Subverse/Killi/eyeBrown_opt.vtf