Adult content
This content is marked as Adult/NSFW content. You can toggle your preferences regarding this content type in your account settings.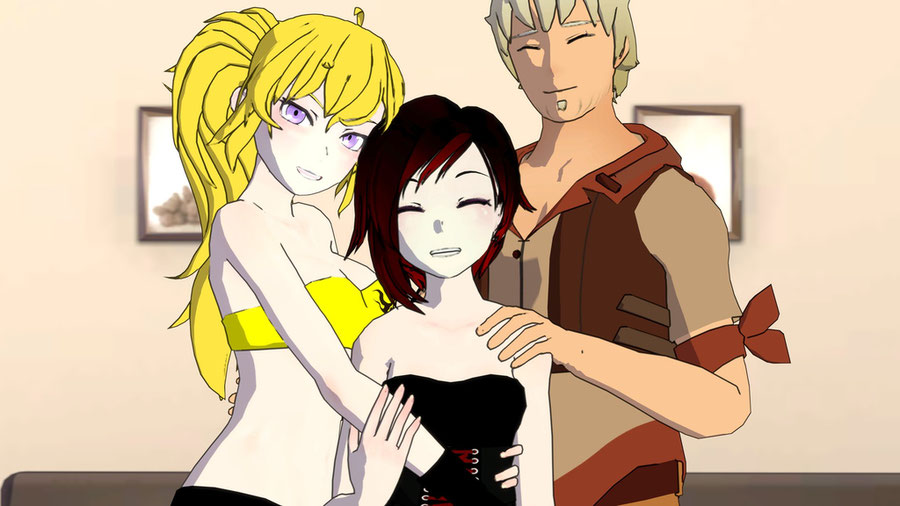 Description
Super Dad is here!
This model was made by risingvexx, commission and rigged by me. He has basic face flexes and bodygroups to make him shirt less. There is also an unlit outline version.
Check out risingvexx stuff here:
https://sketchfab.com/risingvexx
Specials thanks to The_Clipping, TheSFMSlayer, and Nyahs_smut for test out the model and and preview pics.
Check out my Patreon if you want to send some support, see wips or vote on which model I'll do next. https://www.patreon.com/Yinyama3D
or at subscribestar to see wips and vote on which model will be next
https://subscribestar.adult/yinyama3d
Have fun~
update fixed a broken shapekey
SFMLab is a free service. However, it costs about $0.03 to deliver you a 1GB file. With over 20TB of traffic every month and growing, SFMLab needs your help. If only 1% of our users each gave us $5 for a single month, we could keep the site running for several years.
Filename
Downloads
Created
Filesize
Files
Taiyang_Xiao_Long_v2.1.zip
630
2022-03-22 22:08:03
6.42 MB
File contents:

usermod/models/rwby/Taiyang/taiyang xiao long.mdl
usermod/models/rwby/Taiyang/taiyang xiao long unlit.vvd
usermod/models/rwby/Taiyang/taiyang xiao long.vvd
usermod/models/rwby/Taiyang/Taiyang Xiao Long.dx90.vtx
usermod/models/rwby/Taiyang/Taiyang Xiao Long unlit.dx90.vtx
usermod/models/rwby/Taiyang/taiyang xiao long unlit.mdl
usermod/scripts/sfm/animset/rig_rwby.py
usermod/materials/models/Rwby/Taiyang/Sholderpad.vtf
usermod/materials/models/Rwby/Taiyang/map.vtf
usermod/materials/models/Rwby/Taiyang/sclera.vtf
usermod/materials/models/Rwby/Taiyang/Penis.vtf
usermod/materials/models/Rwby/Taiyang/Glove.vtf
usermod/materials/models/Rwby/Taiyang/face_shader3.vtf
usermod/materials/models/Rwby/Taiyang/Armband.vmt
usermod/materials/models/Rwby/Taiyang/Vest.vtf
usermod/materials/models/Rwby/Taiyang/Glove.vmt
usermod/materials/models/Rwby/Taiyang/Sholderpad.vmt
usermod/materials/models/Rwby/Taiyang/Shoes.vmt
usermod/materials/models/Rwby/Taiyang/Textures.jpg
usermod/materials/models/Rwby/Taiyang/Vest.vmt
usermod/materials/models/Rwby/Taiyang/Pants.vmt
usermod/materials/models/Rwby/Taiyang/White.vtf
usermod/materials/models/Rwby/Taiyang/lightwarp.vtf
usermod/materials/models/Rwby/Taiyang/Armband.vtf
usermod/materials/models/Rwby/Taiyang/Shirt.vmt
usermod/materials/models/Rwby/Taiyang/Penis.vmt
usermod/materials/models/Rwby/Taiyang/Pants.vtf
usermod/materials/models/Rwby/Taiyang/sclera.vmt
usermod/materials/models/Rwby/Taiyang/Body.vtf
usermod/materials/models/Rwby/Taiyang/Shirt.vtf
usermod/materials/models/Rwby/Taiyang/Shoes.vtf
usermod/materials/models/Rwby/Taiyang/Black.vtf
usermod/materials/models/Rwby/Taiyang/Body.vmt
usermod/materials/models/Rwby/Taiyang/unlit/outline.vmt
usermod/materials/models/Rwby/Taiyang/unlit/Armband.vmt
usermod/materials/models/Rwby/Taiyang/unlit/Glove.vmt
usermod/materials/models/Rwby/Taiyang/unlit/Sholderpad.vmt
usermod/materials/models/Rwby/Taiyang/unlit/Shoes.vmt
usermod/materials/models/Rwby/Taiyang/unlit/Vest.vmt
usermod/materials/models/Rwby/Taiyang/unlit/Pants.vmt
usermod/materials/models/Rwby/Taiyang/unlit/Shirt.vmt
usermod/materials/models/Rwby/Taiyang/unlit/Penis.vmt
usermod/materials/models/Rwby/Taiyang/unlit/sclera.vmt
usermod/materials/models/Rwby/Taiyang/unlit/Body.vmt