Adult content
This content is marked as Adult/NSFW content. You can toggle your preferences regarding this content type in your account settings.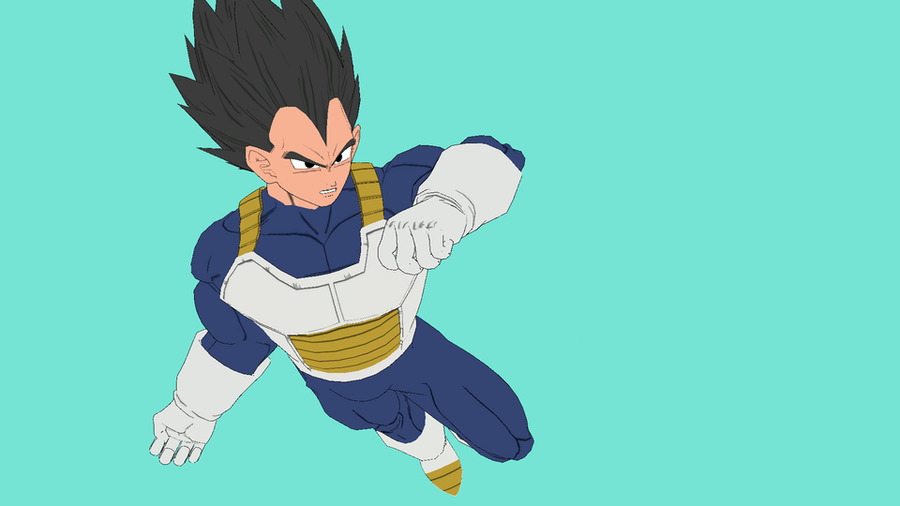 Show more
Description
The Prince of all Saiyans is here!
This was commission by JustinB06681052 and NoahJamesBangs
This was a big commission it's got three outfits with different hair stlyes and double that with the outline version.
Each outfit has three versions:
Base form
Can turn Super Saiyan 1, God form red and blue with bodygoups and skins.
Super Saiyan 3
Did it cause the face is completly different so I had to do new face flexes
Ultra Ego
Each version has Majin mark as slider.
IK rig is rig_Dragon Ball Male.py
Special thanks to Marcovee4 and DAD-OF-BOI for the testing the model and preview pic.
Check out my Patreon if you want to send some support, see wips or vote on which model I'll do next. https://www.patreon.com/Yinyama3D
or at subscribestar to see wips and vote on which model will be next
https://subscribestar.adult/yinyama3d
Have fun~
SFMLab is a free service. However, it costs about $0.03 to deliver you a 1GB file. With over 20TB of traffic every month and growing, SFMLab needs your help. If only 1% of our users each gave us $5 for a single month, we could keep the site running for several years.
Filename
Downloads
Created
Filesize
Files
Vegeta_pack.zip
929
2022-04-27 05:30:22
41.54 MB
File contents:

usermod/models/Dragon ball/Vegeta/Vegeta Saiyan Armor SSj 3 unlit.dx90.vtx
usermod/models/Dragon ball/Vegeta/Vegeta Buu Saga.dx90.vtx
usermod/models/Dragon ball/Vegeta/Vegeta Saiyan Armor unlit.dx90.vtx
usermod/models/Dragon ball/Vegeta/vegeta buu saga ssj 3.vvd
usermod/models/Dragon ball/Vegeta/Vegeta Saiyan Armor 5 SSJ 3 unlit.dx90.vtx
usermod/models/Dragon ball/Vegeta/vegeta saiyan armor ssj 3.mdl
usermod/models/Dragon ball/Vegeta/vegeta saiyan armor 5 ssj 3.mdl
usermod/models/Dragon ball/Vegeta/Vegeta Saiyan Armor SSj 3.dx90.vtx
usermod/models/Dragon ball/Vegeta/vegeta saiyan armor 5 ego unlit.mdl
usermod/models/Dragon ball/Vegeta/vegeta buu saga.vvd
usermod/models/Dragon ball/Vegeta/Vegeta Buu Saga SSJ 3 unlit.dx90.vtx
usermod/models/Dragon ball/Vegeta/Vegeta Saiyan Armor 5 unlit.dx90.vtx
usermod/models/Dragon ball/Vegeta/vegeta saiyan armor 5.mdl
usermod/models/Dragon ball/Vegeta/vegeta saiyan armor ssj 3.vvd
usermod/models/Dragon ball/Vegeta/vegeta saiyan armor 5 ego.mdl
usermod/models/Dragon ball/Vegeta/Vegeta Saiyan Armor 5 EGO.dx90.vtx
usermod/models/Dragon ball/Vegeta/vegeta saiyan armor ego.vvd
usermod/models/Dragon ball/Vegeta/vegeta buu saga ego unlit.vvd
usermod/models/Dragon ball/Vegeta/vegeta saiyan armor unlit.mdl
usermod/models/Dragon ball/Vegeta/vegeta saiyan armor ego unlit.mdl
usermod/models/Dragon ball/Vegeta/vegeta saiyan armor 5.vvd
usermod/models/Dragon ball/Vegeta/vegeta saiyan armor 5 ssj 3 unlit.vvd
usermod/models/Dragon ball/Vegeta/vegeta saiyan armor 5 unlit.vvd
usermod/models/Dragon ball/Vegeta/vegeta saiyan armor.vvd
usermod/models/Dragon ball/Vegeta/vegeta saiyan armor 5 ego.vvd
usermod/models/Dragon ball/Vegeta/vegeta saiyan armor ssj 3 unlit.mdl
usermod/models/Dragon ball/Vegeta/Vegeta Buu Saga unlit.dx90.vtx
usermod/models/Dragon ball/Vegeta/vegeta saiyan armor.mdl
usermod/models/Dragon ball/Vegeta/vegeta buu saga ego.mdl
usermod/models/Dragon ball/Vegeta/Vegeta Saiyan Armor EGO.dx90.vtx
usermod/models/Dragon ball/Vegeta/vegeta buu saga unlit.mdl
usermod/models/Dragon ball/Vegeta/vegeta buu saga ssj 3 unlit.vvd
usermod/models/Dragon ball/Vegeta/Vegeta Buu Saga Ego.dx90.vtx
usermod/models/Dragon ball/Vegeta/vegeta saiyan armor ssj 3 unlit.vvd
usermod/models/Dragon ball/Vegeta/vegeta buu saga ego unlit.mdl
usermod/models/Dragon ball/Vegeta/Vegeta Saiyan Armor EGO unlit.dx90.vtx
usermod/models/Dragon ball/Vegeta/Vegeta Saiyan Armor.dx90.vtx
usermod/models/Dragon ball/Vegeta/Vegeta Buu Saga SSJ 3.dx90.vtx
usermod/models/Dragon ball/Vegeta/vegeta saiyan armor ego unlit.vvd
usermod/models/Dragon ball/Vegeta/Vegeta Saiyan Armor 5 EGO unlit.dx90.vtx
usermod/models/Dragon ball/Vegeta/vegeta buu saga ego.vvd
usermod/models/Dragon ball/Vegeta/vegeta saiyan armor 5 ssj 3 unlit.mdl
usermod/models/Dragon ball/Vegeta/Vegeta Saiyan Armor 5 SSJ 3.dx90.vtx
usermod/models/Dragon ball/Vegeta/vegeta saiyan armor unlit.vvd
usermod/models/Dragon ball/Vegeta/vegeta saiyan armor 5 ssj 3.vvd
usermod/models/Dragon ball/Vegeta/Vegeta Buu Saga Ego unlit.dx90.vtx
usermod/models/Dragon ball/Vegeta/vegeta buu saga ssj 3 unlit.mdl
usermod/models/Dragon ball/Vegeta/vegeta buu saga unlit.vvd
usermod/models/Dragon ball/Vegeta/vegeta buu saga.mdl
usermod/models/Dragon ball/Vegeta/vegeta buu saga ssj 3.mdl
usermod/models/Dragon ball/Vegeta/vegeta saiyan armor 5 ego unlit.vvd
usermod/models/Dragon ball/Vegeta/vegeta saiyan armor ego.mdl
usermod/models/Dragon ball/Vegeta/Vegeta Saiyan Armor 5.dx90.vtx
usermod/models/Dragon ball/Vegeta/vegeta saiyan armor 5 unlit.mdl
usermod/scripts/sfm/animset/rig_Dragon Ball Male.py
usermod/materials/models/Dragon Ball/Vegeta/ss.vmt
usermod/materials/models/Dragon Ball/Vegeta/white.vmt
usermod/materials/models/Dragon Ball/Vegeta/penis.vmt
usermod/materials/models/Dragon Ball/Vegeta/hair3.vmt
usermod/materials/models/Dragon Ball/Vegeta/Skin_hand.vmt
usermod/materials/models/Dragon Ball/Vegeta/map.vtf
usermod/materials/models/Dragon Ball/Vegeta/black.vtf
usermod/materials/models/Dragon Ball/Vegeta/eyeball_l ui.vmt
usermod/materials/models/Dragon Ball/Vegeta/eyeball_l red.vmt
usermod/materials/models/Dragon Ball/Vegeta/suits_bust black.vtf
usermod/materials/models/Dragon Ball/Vegeta/eyeball_r.vtf
usermod/materials/models/Dragon Ball/Vegeta/face_shader3.vtf
usermod/materials/models/Dragon Ball/Vegeta/eyeball_l blue.vtf
usermod/materials/models/Dragon Ball/Vegeta/God hair.vtf
usermod/materials/models/Dragon Ball/Vegeta/shoesB.vtf
usermod/materials/models/Dragon Ball/Vegeta/eyeline.vtf
usermod/materials/models/Dragon Ball/Vegeta/eyeline.vmt
usermod/materials/models/Dragon Ball/Vegeta/Skin_bust.vmt
usermod/materials/models/Dragon Ball/Vegeta/skin_bust.vtf
usermod/materials/models/Dragon Ball/Vegeta/legs.vtf
usermod/materials/models/Dragon Ball/Vegeta/armor_B.vtf
usermod/materials/models/Dragon Ball/Vegeta/spat_bustc.vtf
usermod/materials/models/Dragon Ball/Vegeta/Black.vmt
usermod/materials/models/Dragon Ball/Vegeta/eyeball_r red.vtf
usermod/materials/models/Dragon Ball/Vegeta/eyeball_r blue.vtf
usermod/materials/models/Dragon Ball/Vegeta/armor_A.vtf
usermod/materials/models/Dragon Ball/Vegeta/gloves.vmt
usermod/materials/models/Dragon Ball/Vegeta/eyeball_r ui.vtf
usermod/materials/models/Dragon Ball/Vegeta/Suit top.vmt
usermod/materials/models/Dragon Ball/Vegeta/armorC_A.vmt
usermod/materials/models/Dragon Ball/Vegeta/towel.vtf
usermod/materials/models/Dragon Ball/Vegeta/armor_A.vmt
usermod/materials/models/Dragon Ball/Vegeta/Feet.vmt
usermod/materials/models/Dragon Ball/Vegeta/eyeball_l ui.vtf
usermod/materials/models/Dragon Ball/Vegeta/eyeball_r ss.vtf
usermod/materials/models/Dragon Ball/Vegeta/mouth.vmt
usermod/materials/models/Dragon Ball/Vegeta/Spat_bust.vmt
usermod/materials/models/Dragon Ball/Vegeta/suits_bust black.vmt
usermod/materials/models/Dragon Ball/Vegeta/penis.vtf
usermod/materials/models/Dragon Ball/Vegeta/face.vtf
usermod/materials/models/Dragon Ball/Vegeta/Suit top.vtf
usermod/materials/models/Dragon Ball/Vegeta/suits_bust.vtf
usermod/materials/models/Dragon Ball/Vegeta/Hair.vmt
usermod/materials/models/Dragon Ball/Vegeta/hair ego.vtf
usermod/materials/models/Dragon Ball/Vegeta/eyeball_l.vtf
usermod/materials/models/Dragon Ball/Vegeta/skin_hand.vtf
usermod/materials/models/Dragon Ball/Vegeta/eyeball_r red.vmt
usermod/materials/models/Dragon Ball/Vegeta/eyeball_l red.vtf
usermod/materials/models/Dragon Ball/Vegeta/Spat_bust.vtf
usermod/materials/models/Dragon Ball/Vegeta/armorC_A.vtf
usermod/materials/models/Dragon Ball/Vegeta/Feet.vtf
usermod/materials/models/Dragon Ball/Vegeta/White.vtf
usermod/materials/models/Dragon Ball/Vegeta/lightwarp.vtf
usermod/materials/models/Dragon Ball/Vegeta/penis map.vtf
usermod/materials/models/Dragon Ball/Vegeta/legs.vmt
usermod/materials/models/Dragon Ball/Vegeta/spat_bustc.vmt
usermod/materials/models/Dragon Ball/Vegeta/armor_B.vmt
usermod/materials/models/Dragon Ball/Vegeta/mouth.vtf
usermod/materials/models/Dragon Ball/Vegeta/God hair.vmt
usermod/materials/models/Dragon Ball/Vegeta/towel.vmt
usermod/materials/models/Dragon Ball/Vegeta/suits_bust.vmt
usermod/materials/models/Dragon Ball/Vegeta/armorC_B.vmt
usermod/materials/models/Dragon Ball/Vegeta/eyeball_l.vmt
usermod/materials/models/Dragon Ball/Vegeta/eyeball_l blue.vmt
usermod/materials/models/Dragon Ball/Vegeta/eyeball_r blue.vmt
usermod/materials/models/Dragon Ball/Vegeta/Sclera.vmt
usermod/materials/models/Dragon Ball/Vegeta/hair.vtf
usermod/materials/models/Dragon Ball/Vegeta/shoesB.vmt
usermod/materials/models/Dragon Ball/Vegeta/eyeball_r ui.vmt
usermod/materials/models/Dragon Ball/Vegeta/bootsb.vmt
usermod/materials/models/Dragon Ball/Vegeta/eyeball_l ss.vmt
usermod/materials/models/Dragon Ball/Vegeta/eyeball_r ss.vmt
usermod/materials/models/Dragon Ball/Vegeta/Suit top black.vmt
usermod/materials/models/Dragon Ball/Vegeta/SS.vtf
usermod/materials/models/Dragon Ball/Vegeta/God hair 2.vtf
usermod/materials/models/Dragon Ball/Vegeta/bootsb.vtf
usermod/materials/models/Dragon Ball/Vegeta/Hair ego.vmt
usermod/materials/models/Dragon Ball/Vegeta/gloves.vtf
usermod/materials/models/Dragon Ball/Vegeta/eyeball_r.vmt
usermod/materials/models/Dragon Ball/Vegeta/God hair 2.vmt
usermod/materials/models/Dragon Ball/Vegeta/Face.vmt
usermod/materials/models/Dragon Ball/Vegeta/Suit top black.vtf
usermod/materials/models/Dragon Ball/Vegeta/armorC_B.vtf
usermod/materials/models/Dragon Ball/Vegeta/eyeball_l ss.vtf
usermod/materials/models/Dragon Ball/Vegeta/outline/ss.vmt
usermod/materials/models/Dragon Ball/Vegeta/outline/white.vmt
usermod/materials/models/Dragon Ball/Vegeta/outline/penis.vmt
usermod/materials/models/Dragon Ball/Vegeta/outline/hair3.vmt
usermod/materials/models/Dragon Ball/Vegeta/outline/Skin_hand.vmt
usermod/materials/models/Dragon Ball/Vegeta/outline/ui.vtf
usermod/materials/models/Dragon Ball/Vegeta/outline/outline.vmt
usermod/materials/models/Dragon Ball/Vegeta/outline/red.vmt
usermod/materials/models/Dragon Ball/Vegeta/outline/eyeline.vmt
usermod/materials/models/Dragon Ball/Vegeta/outline/Skin_bust.vmt
usermod/materials/models/Dragon Ball/Vegeta/outline/red.vtf
usermod/materials/models/Dragon Ball/Vegeta/outline/Black.vmt
usermod/materials/models/Dragon Ball/Vegeta/outline/green.vtf
usermod/materials/models/Dragon Ball/Vegeta/outline/gloves.vmt
usermod/materials/models/Dragon Ball/Vegeta/outline/Suit top.vmt
usermod/materials/models/Dragon Ball/Vegeta/outline/armorC_A.vmt
usermod/materials/models/Dragon Ball/Vegeta/outline/armor_A.vmt
usermod/materials/models/Dragon Ball/Vegeta/outline/Feet.vmt
usermod/materials/models/Dragon Ball/Vegeta/outline/mouth.vmt
usermod/materials/models/Dragon Ball/Vegeta/outline/Spat_bust.vmt
usermod/materials/models/Dragon Ball/Vegeta/outline/suits_bust black.vmt
usermod/materials/models/Dragon Ball/Vegeta/outline/green.vmt
usermod/materials/models/Dragon Ball/Vegeta/outline/Hair.vmt
usermod/materials/models/Dragon Ball/Vegeta/outline/legs.vmt
usermod/materials/models/Dragon Ball/Vegeta/outline/spat_bustc.vmt
usermod/materials/models/Dragon Ball/Vegeta/outline/armor_B.vmt
usermod/materials/models/Dragon Ball/Vegeta/outline/God hair.vmt
usermod/materials/models/Dragon Ball/Vegeta/outline/towel.vmt
usermod/materials/models/Dragon Ball/Vegeta/outline/suits_bust.vmt
usermod/materials/models/Dragon Ball/Vegeta/outline/armorC_B.vmt
usermod/materials/models/Dragon Ball/Vegeta/outline/blue.vtf
usermod/materials/models/Dragon Ball/Vegeta/outline/Sclera.vmt
usermod/materials/models/Dragon Ball/Vegeta/outline/shoesB.vmt
usermod/materials/models/Dragon Ball/Vegeta/outline/bootsb.vmt
usermod/materials/models/Dragon Ball/Vegeta/outline/Suit top black.vmt
usermod/materials/models/Dragon Ball/Vegeta/outline/blue.vmt
usermod/materials/models/Dragon Ball/Vegeta/outline/Hair ego.vmt
usermod/materials/models/Dragon Ball/Vegeta/outline/God hair 2.vmt
usermod/materials/models/Dragon Ball/Vegeta/outline/Face.vmt
usermod/materials/models/Dragon Ball/Vegeta/outline/ui.vmt