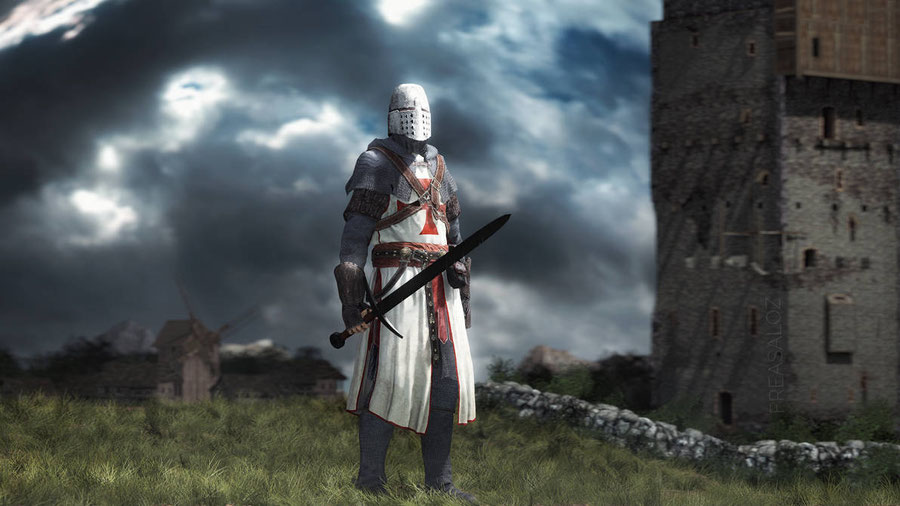 Description
For the history junkies out there I gave this model the same name Ubisoft did in their game, so spare me and go give your history lesson to the developers of AC: Rogue.
Description ⎓⎓⎓⎓⎓⎓⎓⎓ This mod is a 11th(ish) Century templar / crusader I hope you'll enjoy it.
Model list ⎓⎓⎓⎓⎓⎓⎓ -Templar
Credits ⎓⎓⎓⎓⎓ -Ubisoft: original model (Assassin's Creed: Rogue)
-DaKlutzy: rigging and porting to gmod + editing the helmet
Me-SFM port
Original gmod addon-https://steamcommunity.com/sharedfiles/filedetails/?id=837182006
SFMLab is a free service. However, it costs about $0.03 to deliver you a 1GB file. With over 20TB of traffic every month and growing, SFMLab needs your help. If only 1% of our users each gave us $5 for a single month, we could keep the site running for several years.
Filename
Downloads
Created
Filesize
Files
11th Century Templar.rar
604
2022-05-01 07:15:19
11.75 MB
File contents:

11th Century Templar/models/player/templar.vvd
11th Century Templar/models/player/templar.sw.vtx
11th Century Templar/models/player/templar.mdl
11th Century Templar/models/player/templar.phy
11th Century Templar/models/player/templar.dx80.vtx
11th Century Templar/models/player/templar.dx90.vtx
11th Century Templar/materials/models/player/templar/templar_normal.vtf
11th Century Templar/materials/models/player/templar/templar.vtf
11th Century Templar/materials/models/player/templar/04_-_default.vmt
11th Century Templar/lua/autorun/templar.lua




4K Templar Sword.rar
401
2022-05-01 07:21:17
9.13 MB
File contents:

4K Templar Sword/models/props/templarsword.dx80.vtx
4K Templar Sword/models/props/templarsword.mdl
4K Templar Sword/models/props/templarsword.dx90.vtx
4K Templar Sword/models/props/templarsword.vvd
4K Templar Sword/models/props/templarsword.phy
4K Templar Sword/models/props/templarsword.sw.vtx
4K Templar Sword/materials/models/props/templarsword/templarsword_normal.vtf
4K Templar Sword/materials/models/props/templarsword/01_-_default.vmt
4K Templar Sword/materials/models/props/templarsword/templarsword.vtf
4K Templar Sword/lua/autorun/templarsword.lua