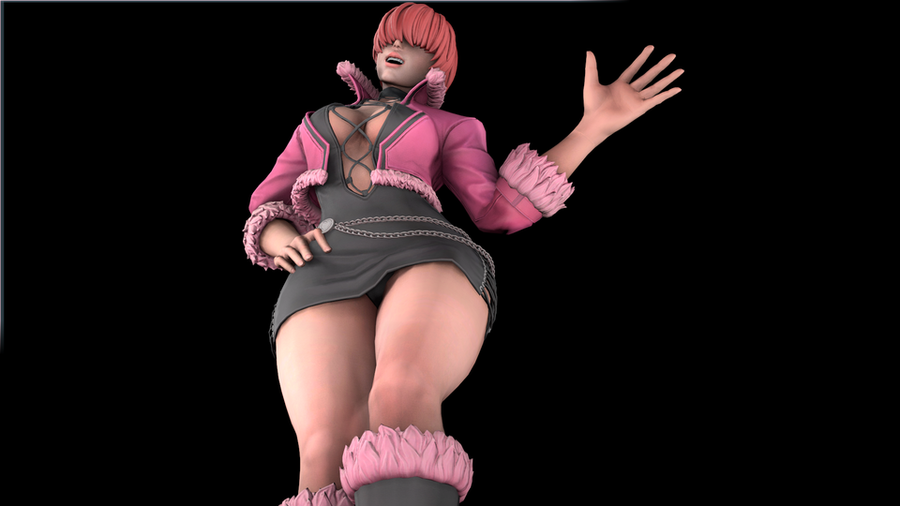 Description
Disclaimer
I didn't make this or asked permission.
ps
Model spawns in deform. Slide the Default slider all the way to fix her.
Creature
CyanBlue is the creator of the mod.
EnlightendShadow[www.deviantart.com] who had the model available.
SNK, Deep Silver, Atlus USA. Officially owns and developed Shermie and the game series King of Fighters (KOF).
---
Model
Rig-bip simple
Body groups: Chain, ear hearts, hair clip, hair tie, neck bands, shirt hearts
Mouth posing: sliders
eyes: no eyes at all
toe posing: Bone
breast bones
Arm models
AO
---
NSFW version by yadalieu: https://sfmlab.com/project/27854/
SFMLab is a free service. However, it costs about $0.03 to deliver you a 1GB file. With over 20TB of traffic every month and growing, SFMLab needs your help. If only 1% of our users each gave us $5 for a single month, we could keep the site running for several years.
Filename
Downloads
Created
Filesize
Files
SFM_KOFXV_Shermie__8RoxrOq.rar
1010
2022-06-11 17:13:47
32.21 MB
File contents:

models/cyanblue/kof/shermie_enlightened_shadow/shermie_enlightened_shadow.phy
models/cyanblue/kof/shermie_enlightened_shadow/shermie_enlightened_shadow.mdl
models/cyanblue/kof/shermie_enlightened_shadow/shermie_enlightened_shadow.sw.vtx
models/cyanblue/kof/shermie_enlightened_shadow/shermie_enlightened_shadow.dx90.vtx
models/cyanblue/kof/shermie_enlightened_shadow/shermie_enlightened_shadow.dx80.vtx
models/cyanblue/kof/shermie_enlightened_shadow/shermie_enlightened_shadow.vvd
models/cyanblue/kof/shermie_enlightened_shadow/arms/shermie_enlightened_shadow.mdl
models/cyanblue/kof/shermie_enlightened_shadow/arms/shermie_enlightened_shadow.sw.vtx
models/cyanblue/kof/shermie_enlightened_shadow/arms/shermie_enlightened_shadow.dx90.vtx
models/cyanblue/kof/shermie_enlightened_shadow/arms/shermie_enlightened_shadow.dx80.vtx
models/cyanblue/kof/shermie_enlightened_shadow/arms/shermie_enlightened_shadow.vvd
materials/models/kof/shermie_enlightened_shadow/hair_n.vtf
materials/models/kof/shermie_enlightened_shadow/hair.vmt
materials/models/kof/shermie_enlightened_shadow/head.vtf
materials/models/kof/shermie_enlightened_shadow/body.vmt
materials/models/kof/shermie_enlightened_shadow/head_n.vtf
materials/models/kof/shermie_enlightened_shadow/toon_c.vtf
materials/models/kof/shermie_enlightened_shadow/hair_e.vtf
materials/models/kof/shermie_enlightened_shadow/body_n.vtf
materials/models/kof/shermie_enlightened_shadow/head.vmt
materials/models/kof/shermie_enlightened_shadow/body.vtf
materials/models/kof/shermie_enlightened_shadow/body_e.vtf
materials/models/kof/shermie_enlightened_shadow/hair.vtf