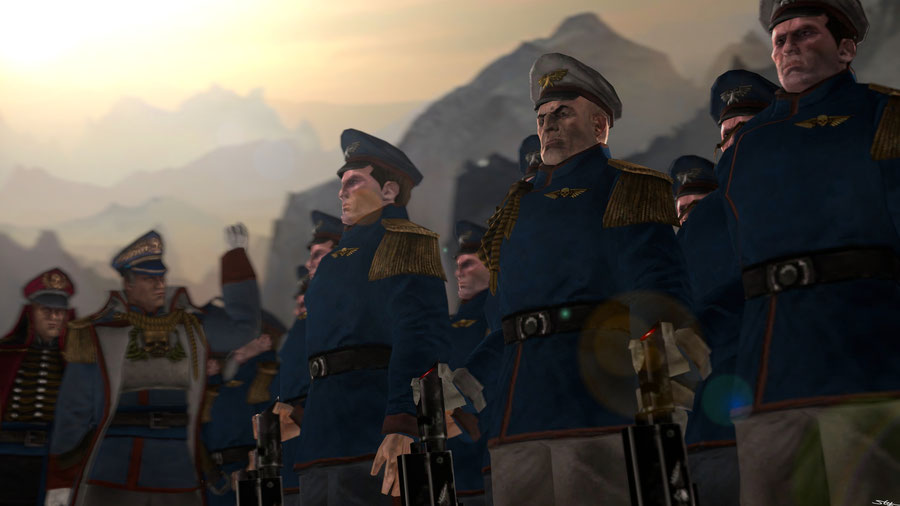 Show more
Description
"In the grim darkness of the far future there is only war."
Models extracted from Relic and SEGA's dawn of war 1 & 2.
this model pack includes:
Imperial Guard Units,weapons and buildings (DOW 1, DOW2 Retribution,DOW2 Chaos Rising, Death Korps of Krieg DLC, Mordian Iron Guard Elite Mod)
Black Legion (DOW2 Chaos Rising, DOW2 Retribution, Sorcerer Last Stand DLC)
T'au (DOW1)
Necron (DOW1)
Steel Legion (DOW1 Mod)
Thousand Sons (DOW1 Mod WIP)
Adepta Sororitas (Witch hunters Mod & DOW1 WIP)
Blood Ravens (DOW1, DOW2 & DOW2 Last Stand DLC)
Dark Angels DLC (DOW2) & (DOW 1 Dark Angels Mod: Battle Company)
Eldar Ulthwe DLC (DOW2)
Evil Sunz (DOW2 & DOW1)
Ultramarines (DOW1)
Word Bearers (DOW1)
Alpha Legion (DOW1)
Campaign only units (DOW1 Guardsmen, Inquisitor Toth & Campaign Coloured IG Units)
for now this Model pack is a WIP, as i am looking forward to port the rest of Dawn of war Models, also in time, the models from dawn of war 2 will receive more fixes as the all use specular maps.
future content:
Eldar Alaitoc (DOW 2 Base Game & Last Stand DLC)
Eldar Ulthwe DOW1
Word Bearers DLC (DOW2)
Hive Fleet Leviathan (DOW2)
Freebooterz DLC (DOW2)
Dark Angels (DOW1 Dark Angels Mod: Ravenwing & Deathwing)
Fixes and new Features of this pack:
New units for the Dark Angels & 8th cadian uniform patterns from 5th edition
Credits:
Games Workshop, Sega, Relic, kekoulis (Unification Mod Team) & Ultimate Apocalypse Mod Team.
SFMLab is a free service. However, it costs about $0.03 to deliver you a 1GB file. With over 20TB of traffic every month and growing, SFMLab needs your help. If only 1% of our users each gave us $5 for a single month, we could keep the site running for several years.
Filename
Downloads
Created
Filesize
Files
warhammer_0iWXHt5.rar
72
2023-05-20 09:28:30
679.21 MB