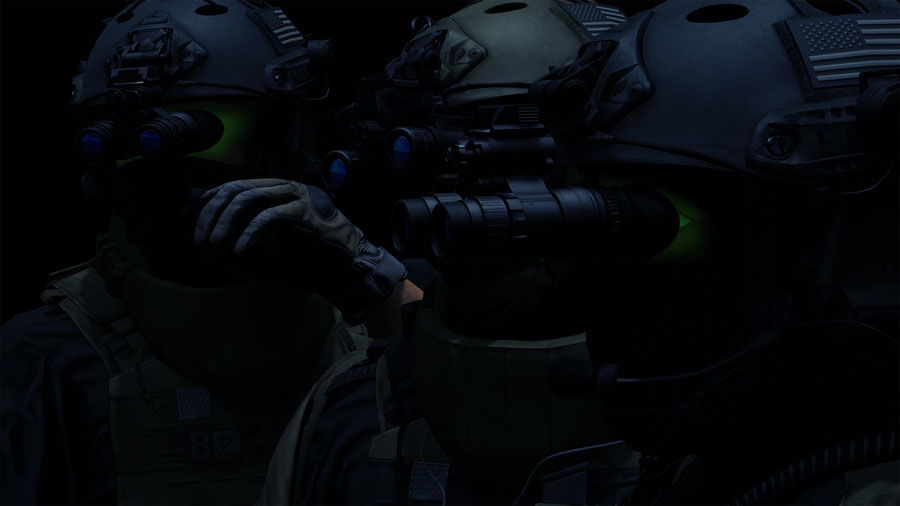 Show more
Description
This addon adds Shadow Company mercenary equipment to the game and although there is not a lot of equipment in the addon due to the fact that I did not want to make the addon too big, maybe in the future I will make a second part of the addon that will include the original equipment from MW2 if I succeed find good equipment for this, since I don't do simple porting because of the poor quality of the original textures and models.
Special thanks
Big thanks to deez nutz for the incredible help in porting content to Gmod. I want to thank Kuge for the skeleton on the basis of which this addon is made.
Equipment used from Escape From Tarkov,COD Modern Warfare, RE Village,Arma 3 ! ! ! all equipment taken from other games has been changed and edited to improve the quality ! ! !
Original gmod addon-https://steamcommunity.com/sharedfiles/filedetails/?id=2841748119
SFMLab is a free service. However, it costs about $0.03 to deliver you a 1GB file. With over 20TB of traffic every month and growing, SFMLab needs your help. If only 1% of our users each gave us $5 for a single month, we could keep the site running for several years.
Filename
Downloads
Created
Filesize
Files
Modern Warfare Shadow Company Ragdoll.rar
1524
2022-07-30 10:41:26
816.32 MB
File contents:

Modern Warfare Shadow Company  Ragdoll/models/cod_sc_asset_xyi/char/sc_character_base_1.dx80.vtx
Modern Warfare Shadow Company  Ragdoll/models/cod_sc_asset_xyi/char/sc_character_base_1.vvd
Modern Warfare Shadow Company  Ragdoll/models/cod_sc_asset_xyi/char/sc_g2_base.vvd
Modern Warfare Shadow Company  Ragdoll/models/cod_sc_asset_xyi/char/sc_g2_base.mdl
Modern Warfare Shadow Company  Ragdoll/models/cod_sc_asset_xyi/char/sc_character_base_1.mdl
Modern Warfare Shadow Company  Ragdoll/models/cod_sc_asset_xyi/char/sc_g2_base.sw.vtx
Modern Warfare Shadow Company  Ragdoll/models/cod_sc_asset_xyi/char/sc_g2_base.dx90.vtx
Modern Warfare Shadow Company  Ragdoll/models/cod_sc_asset_xyi/char/sc_g2_base.dx80.vtx
Modern Warfare Shadow Company  Ragdoll/models/cod_sc_asset_xyi/char/sc_character_base_1.sw.vtx
Modern Warfare Shadow Company  Ragdoll/models/cod_sc_asset_xyi/char/sc_character_base_1.dx90.vtx
Modern Warfare Shadow Company  Ragdoll/models/cod_sc_asset_xyi/char/sc_character_base_1.phy
Modern Warfare Shadow Company  Ragdoll/models/cod_sc_asset_xyi/helmet/sc_ops_core_carbon_v2.mdl
Modern Warfare Shadow Company  Ragdoll/models/cod_sc_asset_xyi/helmet/sc_ops_core_carbon_v2.dx90.vtx
Modern Warfare Shadow Company  Ragdoll/models/cod_sc_asset_xyi/helmet/sc_mask.mdl
Modern Warfare Shadow Company  Ragdoll/models/cod_sc_asset_xyi/helmet/sc_ops_core_carbon_v2.vvd
Modern Warfare Shadow Company  Ragdoll/models/cod_sc_asset_xyi/helmet/sc_ops_core_carbon_v2.dx80.vtx
Modern Warfare Shadow Company  Ragdoll/models/cod_sc_asset_xyi/helmet/sc_ops_core_carbon_v1.mdl
Modern Warfare Shadow Company  Ragdoll/models/cod_sc_asset_xyi/helmet/sc_ops_core_carbon_v1.vvd
Modern Warfare Shadow Company  Ragdoll/models/cod_sc_asset_xyi/helmet/sc_ops_core_carbon_v1.dx90.vtx
Modern Warfare Shadow Company  Ragdoll/models/cod_sc_asset_xyi/helmet/sc_mask.dx90.vtx
Modern Warfare Shadow Company  Ragdoll/models/cod_sc_asset_xyi/helmet/sc_ops_core_carbon_v1.sw.vtx
Modern Warfare Shadow Company  Ragdoll/models/cod_sc_asset_xyi/helmet/sc_ops_core_carbon_v1.dx80.vtx
Modern Warfare Shadow Company  Ragdoll/models/cod_sc_asset_xyi/helmet/sc_ops_core_carbon_v2.sw.vtx
Modern Warfare Shadow Company  Ragdoll/models/cod_sc_asset_xyi/helmet/sc_mask.dx80.vtx
Modern Warfare Shadow Company  Ragdoll/models/cod_sc_asset_xyi/helmet/sc_mask.vvd
Modern Warfare Shadow Company  Ragdoll/models/cod_sc_asset_xyi/helmet/sc_mask.sw.vtx
Modern Warfare Shadow Company  Ragdoll/models/cod_sc_asset_xyi/vest/sc_siege_r_v1_2.dx90.vtx
Modern Warfare Shadow Company  Ragdoll/models/cod_sc_asset_xyi/vest/sc_siege_r_v5_6_black.vvd
Modern Warfare Shadow Company  Ragdoll/models/cod_sc_asset_xyi/vest/sc_battle_belt_1_2_black.dx80.vtx
Modern Warfare Shadow Company  Ragdoll/models/cod_sc_asset_xyi/vest/sc_thorcarrier_3_black.dx90.vtx
Modern Warfare Shadow Company  Ragdoll/models/cod_sc_asset_xyi/vest/sc_condor_defender_2_3_black.dx90.vtx
Modern Warfare Shadow Company  Ragdoll/models/cod_sc_asset_xyi/vest/sc_thorcarrier_1_2_black.dx90.vtx
Modern Warfare Shadow Company  Ragdoll/models/cod_sc_asset_xyi/vest/sc_siege_r_v1_2.mdl
Modern Warfare Shadow Company  Ragdoll/models/cod_sc_asset_xyi/vest/sc_condor_defender_1_black.mdl
Modern Warfare Shadow Company  Ragdoll/models/cod_sc_asset_xyi/vest/sc_siege_r_v5_6_black.dx90.vtx
Modern Warfare Shadow Company  Ragdoll/models/cod_sc_asset_xyi/vest/sc_siege_r_v3_4_black.sw.vtx
Modern Warfare Shadow Company  Ragdoll/models/cod_sc_asset_xyi/vest/sc_thorcarrier_1_2.dx80.vtx
Modern Warfare Shadow Company  Ragdoll/models/cod_sc_asset_xyi/vest/sc_siege_r_v1_2.vvd
Modern Warfare Shadow Company  Ragdoll/models/cod_sc_asset_xyi/vest/sc_thorcarrier_1_2.vvd
Modern Warfare Shadow Company  Ragdoll/models/cod_sc_asset_xyi/vest/sc_siege_r_v3_4_black.dx80.vtx
Modern Warfare Shadow Company  Ragdoll/models/cod_sc_asset_xyi/vest/sc_siege_r_v3_4_black.mdl
Modern Warfare Shadow Company  Ragdoll/models/cod_sc_asset_xyi/vest/sc_siege_r_back_acc_1.mdl
Modern Warfare Shadow Company  Ragdoll/models/cod_sc_asset_xyi/vest/sc_condor_defender_acc.dx90.vtx
Modern Warfare Shadow Company  Ragdoll/models/cod_sc_asset_xyi/vest/sc_thorcarrier_back_acc.dx90.vtx
Modern Warfare Shadow Company  Ragdoll/models/cod_sc_asset_xyi/vest/sc_siege_r_v1_2_black.sw.vtx
Modern Warfare Shadow Company  Ragdoll/models/cod_sc_asset_xyi/vest/sc_thorcarrier_back_acc.mdl
Modern Warfare Shadow Company  Ragdoll/models/cod_sc_asset_xyi/vest/sc_battle_belt_1_2_black.vvd
Modern Warfare Shadow Company  Ragdoll/models/cod_sc_asset_xyi/vest/sc_thorcarrier_back_acc.dx80.vtx
Modern Warfare Shadow Company  Ragdoll/models/cod_sc_asset_xyi/vest/sc_siege_r_back_acc_1.dx90.vtx
Modern Warfare Shadow Company  Ragdoll/models/cod_sc_asset_xyi/vest/sc_condor_defender_acc.dx80.vtx
Modern Warfare Shadow Company  Ragdoll/models/cod_sc_asset_xyi/vest/sc_siege_r_acc_1.mdl
Modern Warfare Shadow Company  Ragdoll/models/cod_sc_asset_xyi/vest/sc_siege_r_v3_4.mdl
Modern Warfare Shadow Company  Ragdoll/models/cod_sc_asset_xyi/vest/sc_battle_belt_1_2_black.mdl
Modern Warfare Shadow Company  Ragdoll/models/cod_sc_asset_xyi/vest/sc_thorcarrier_1_2_black.dx80.vtx
Modern Warfare Shadow Company  Ragdoll/models/cod_sc_asset_xyi/vest/sc_siege_r_acc_1.vvd
Modern Warfare Shadow Company  Ragdoll/models/cod_sc_asset_xyi/vest/sc_siege_r_v1_2_black.dx90.vtx
Modern Warfare Shadow Company  Ragdoll/models/cod_sc_asset_xyi/vest/sc_siege_r_acc_1.dx80.vtx
Modern Warfare Shadow Company  Ragdoll/models/cod_sc_asset_xyi/vest/sc_thorcarrier_1_2_black.mdl
Modern Warfare Shadow Company  Ragdoll/models/cod_sc_asset_xyi/vest/sc_thorcarrier_3_black.vvd
Modern Warfare Shadow Company  Ragdoll/models/cod_sc_asset_xyi/vest/sc_thorcarrier_3_black.mdl
Modern Warfare Shadow Company  Ragdoll/models/cod_sc_asset_xyi/vest/sc_siege_r_v1_2.sw.vtx
Modern Warfare Shadow Company  Ragdoll/models/cod_sc_asset_xyi/vest/sc_condor_defender_2_3_black.vvd
Modern Warfare Shadow Company  Ragdoll/models/cod_sc_asset_xyi/vest/sc_siege_r_acc_1.dx90.vtx
Modern Warfare Shadow Company  Ragdoll/models/cod_sc_asset_xyi/vest/sc_thorcarrier_3_black.sw.vtx
Modern Warfare Shadow Company  Ragdoll/models/cod_sc_asset_xyi/vest/sc_condor_defender_2_3_black.sw.vtx
Modern Warfare Shadow Company  Ragdoll/models/cod_sc_asset_xyi/vest/sc_thorcarrier_back_acc.sw.vtx
Modern Warfare Shadow Company  Ragdoll/models/cod_sc_asset_xyi/vest/sc_condor_defender_acc.sw.vtx
Modern Warfare Shadow Company  Ragdoll/models/cod_sc_asset_xyi/vest/sc_siege_r_back_acc_1.dx80.vtx
Modern Warfare Shadow Company  Ragdoll/models/cod_sc_asset_xyi/vest/sc_thorcarrier_3_black.dx80.vtx
Modern Warfare Shadow Company  Ragdoll/models/cod_sc_asset_xyi/vest/sc_siege_r_back_acc_1.vvd
Modern Warfare Shadow Company  Ragdoll/models/cod_sc_asset_xyi/vest/sc_siege_r_v5_6_black.sw.vtx
Modern Warfare Shadow Company  Ragdoll/models/cod_sc_asset_xyi/vest/sc_thorcarrier_1_2_black.sw.vtx
Modern Warfare Shadow Company  Ragdoll/models/cod_sc_asset_xyi/vest/sc_siege_r_v1_2_black.mdl
Modern Warfare Shadow Company  Ragdoll/models/cod_sc_asset_xyi/vest/sc_siege_r_acc_1.sw.vtx
Modern Warfare Shadow Company  Ragdoll/models/cod_sc_asset_xyi/vest/sc_battle_belt_1_2_black.dx90.vtx
Modern Warfare Shadow Company  Ragdoll/models/cod_sc_asset_xyi/vest/sc_condor_defender_2_3_black.dx80.vtx
Modern Warfare Shadow Company  Ragdoll/models/cod_sc_asset_xyi/vest/sc_condor_defender_1_black.vvd
Modern Warfare Shadow Company  Ragdoll/models/cod_sc_asset_xyi/vest/sc_condor_defender_acc.mdl
Modern Warfare Shadow Company  Ragdoll/models/cod_sc_asset_xyi/vest/sc_thorcarrier_1_2_black.vvd
Modern Warfare Shadow Company  Ragdoll/models/cod_sc_asset_xyi/vest/sc_siege_r_v3_4_black.vvd
Modern Warfare Shadow Company  Ragdoll/models/cod_sc_asset_xyi/vest/sc_siege_r_v1_2.dx80.vtx
Modern Warfare Shadow Company  Ragdoll/models/cod_sc_asset_xyi/vest/sc_siege_r_back_acc_1.sw.vtx
Modern Warfare Shadow Company  Ragdoll/models/cod_sc_asset_xyi/vest/sc_condor_defender_2_3_black.mdl
Modern Warfare Shadow Company  Ragdoll/models/cod_sc_asset_xyi/vest/sc_siege_r_v1_2_black.dx80.vtx
Modern Warfare Shadow Company  Ragdoll/models/cod_sc_asset_xyi/vest/sc_thorcarrier_back_acc.vvd
Modern Warfare Shadow Company  Ragdoll/models/cod_sc_asset_xyi/vest/sc_condor_defender_1_black.sw.vtx
Modern Warfare Shadow Company  Ragdoll/models/cod_sc_asset_xyi/vest/sc_siege_r_v1_2_black.vvd
Modern Warfare Shadow Company  Ragdoll/models/cod_sc_asset_xyi/vest/sc_condor_defender_1_black.dx80.vtx
Modern Warfare Shadow Company  Ragdoll/models/cod_sc_asset_xyi/vest/sc_siege_r_v3_4_black.dx90.vtx
Modern Warfare Shadow Company  Ragdoll/models/cod_sc_asset_xyi/vest/sc_battle_belt_1_2_black.sw.vtx
Modern Warfare Shadow Company  Ragdoll/models/cod_sc_asset_xyi/vest/sc_thorcarrier_1_2.mdl
Modern Warfare Shadow Company  Ragdoll/models/cod_sc_asset_xyi/vest/sc_siege_r_v3_4.dx80.vtx
Modern Warfare Shadow Company  Ragdoll/models/cod_sc_asset_xyi/vest/sc_siege_r_v3_4.vvd
Modern Warfare Shadow Company  Ragdoll/models/cod_sc_asset_xyi/vest/sc_siege_r_v5_6_black.mdl
Modern Warfare Shadow Company  Ragdoll/models/cod_sc_asset_xyi/vest/sc_siege_r_v5_6_black.dx80.vtx
Modern Warfare Shadow Company  Ragdoll/models/cod_sc_asset_xyi/vest/sc_siege_r_v3_4.sw.vtx
Modern Warfare Shadow Company  Ragdoll/models/cod_sc_asset_xyi/vest/sc_thorcarrier_1_2.dx90.vtx
Modern Warfare Shadow Company  Ragdoll/models/cod_sc_asset_xyi/vest/sc_thorcarrier_1_2.sw.vtx
Modern Warfare Shadow Company  Ragdoll/models/cod_sc_asset_xyi/vest/sc_condor_defender_acc.vvd
Modern Warfare Shadow Company  Ragdoll/models/cod_sc_asset_xyi/vest/sc_condor_defender_1_black.dx90.vtx
Modern Warfare Shadow Company  Ragdoll/models/cod_sc_asset_xyi/vest/sc_siege_r_v3_4.dx90.vtx
Modern Warfare Shadow Company  Ragdoll/materials/kuge/pla-2045/vest_mask.vtf
Modern Warfare Shadow Company  Ragdoll/materials/kuge/pla-2045/upperbody_a_mask.vtf
Modern Warfare Shadow Company  Ragdoll/materials/kuge/pla-2045/shared/albedo_tintdefine.vtf
Modern Warfare Shadow Company  Ragdoll/materials/kuge/pla-2045/shared/green3.vtf
Modern Warfare Shadow Company  Ragdoll/materials/kuge/pla-2045/shared/lightwarp_thor.vtf
Modern Warfare Shadow Company  Ragdoll/materials/kuge/pla-2045/shared/lw_alu_3.vtf
Modern Warfare Shadow Company  Ragdoll/materials/kuge/pla-2045/shared/detail_noise.vtf
Modern Warfare Shadow Company  Ragdoll/materials/kuge/pla-2045/shared/envmap.vtf
Modern Warfare Shadow Company  Ragdoll/materials/kuge/pla-2045/shared/phongwarp_metal2.vtf
Modern Warfare Shadow Company  Ragdoll/materials/kuge/pla-2045/shared/phongwarp_custom3.vtf
Modern Warfare Shadow Company  Ragdoll/materials/kuge/pla-2045/shared/detail_skin.vtf
Modern Warfare Shadow Company  Ragdoll/materials/kuge/pla-2045/shared/detail_leather2.vtf
Modern Warfare Shadow Company  Ragdoll/materials/kuge/pla-2045/shared/water_n.vtf
Modern Warfare Shadow Company  Ragdoll/materials/kuge/pla-2045/shared/killy.vtf
Modern Warfare Shadow Company  Ragdoll/materials/kuge/pla-2045/shared/skin_gradient.vtf
Modern Warfare Shadow Company  Ragdoll/materials/kuge/pla-2045/shared/lightwarp_metallic.vtf
Modern Warfare Shadow Company  Ragdoll/materials/kuge/pla-2045/shared/detail_cloth2.vtf
Modern Warfare Shadow Company  Ragdoll/materials/kuge/pla-2045/shared/lightwarp_soft_white.vtf
Modern Warfare Shadow Company  Ragdoll/materials/kuge/pla-2045/shared/phongwarp_hair2.vtf
Modern Warfare Shadow Company  Ragdoll/materials/kuge/pla-2045/shared/detail_leather.vtf
Modern Warfare Shadow Company  Ragdoll/materials/kuge/pla-2045/shared/hl2_hdr.vtf
Modern Warfare Shadow Company  Ragdoll/materials/kuge/pla-2045/shared/normal_shared.vtf
Modern Warfare Shadow Company  Ragdoll/materials/kuge/pla-2045/shared/phongwarp_flesh.vtf
Modern Warfare Shadow Company  Ragdoll/materials/kuge/pla-2045/shared/phong_exp_b_030_c_054.vtf
Modern Warfare Shadow Company  Ragdoll/materials/kuge/pla-2045/shared/detail_metal.vtf
Modern Warfare Shadow Company  Ragdoll/materials/kuge/pla-2045/shared/green4.vtf
Modern Warfare Shadow Company  Ragdoll/materials/kuge/pla-2045/shared/detail_plastic.vtf
Modern Warfare Shadow Company  Ragdoll/materials/kuge/pla-2045/shared/phongwarp_test.vtf
Modern Warfare Shadow Company  Ragdoll/materials/kuge/pla-2045/shared/green.vtf
Modern Warfare Shadow Company  Ragdoll/materials/kuge/pla-2045/shared/lightwarp_flesh.vtf
Modern Warfare Shadow Company  Ragdoll/materials/kuge/pla-2045/shared/coach_head_wrp.vtf
Modern Warfare Shadow Company  Ragdoll/materials/kuge/pla-2045/shared/detail_scratches.vtf
Modern Warfare Shadow Company  Ragdoll/materials/kuge/pla-2045/shared/lightwarp_wet.vtf
Modern Warfare Shadow Company  Ragdoll/materials/kuge/pla-2045/shared/generic_white.vtf
Modern Warfare Shadow Company  Ragdoll/materials/kuge/pla-2045/shared/albedo_tintdefinelight.vtf
Modern Warfare Shadow Company  Ragdoll/materials/kuge/pla-2045/shared/green_b.vtf
Modern Warfare Shadow Company  Ragdoll/materials/kuge/pla-2045/shared/pw_chrome.vtf
Modern Warfare Shadow Company  Ragdoll/materials/kuge/pla-2045/shared/phongwarp_refract.vtf
Modern Warfare Shadow Company  Ragdoll/materials/kuge/pla-2045/shared/lightwarp_t.vtf
Modern Warfare Shadow Company  Ragdoll/materials/kuge/pla-2045/shared/lightwarp_flesh_dark.vtf
Modern Warfare Shadow Company  Ragdoll/materials/kuge/pla-2045/shared/phongwarp2.vtf
Modern Warfare Shadow Company  Ragdoll/materials/kuge/pla-2045/shared/masks1.vtf
Modern Warfare Shadow Company  Ragdoll/materials/kuge/pla-2045/shared/lightwarp_soft.vtf
Modern Warfare Shadow Company  Ragdoll/materials/kuge/pla-2045/shared/lightwarp_mask.vtf
Modern Warfare Shadow Company  Ragdoll/materials/kuge/pla-2045/shared/hair_phongwrp.vtf
Modern Warfare Shadow Company  Ragdoll/materials/kuge/pla-2045/shared/phongwarp_metal.vtf
Modern Warfare Shadow Company  Ragdoll/materials/kuge/pla-2045/shared/green2.vtf
Modern Warfare Shadow Company  Ragdoll/materials/kuge/pla-2045/shared/lightwarp_guardian.vtf
Modern Warfare Shadow Company  Ragdoll/materials/kuge/pla-2045/shared/lightwarp_cel.vtf
Modern Warfare Shadow Company  Ragdoll/materials/kuge/pla-2045/shared/phongwarp_sheen.vtf
Modern Warfare Shadow Company  Ragdoll/materials/kuge/pla-2045/shared/toon_hair.vtf
Modern Warfare Shadow Company  Ragdoll/materials/kuge/pla-2045/shared/pw_ceramic.vtf
Modern Warfare Shadow Company  Ragdoll/materials/kuge/pla-2045/shared/detail_skin2.vtf
Modern Warfare Shadow Company  Ragdoll/materials/kuge/pla-2045/shared/lightwarp_hair.vtf
Modern Warfare Shadow Company  Ragdoll/materials/kuge/pla-2045/shared/detail_scratches2.vtf
Modern Warfare Shadow Company  Ragdoll/materials/kuge/pla-2045/shared/lightwarp_elchulus.vtf
Modern Warfare Shadow Company  Ragdoll/materials/kuge/pla-2045/shared/lightwarp_cherry.vtf
Modern Warfare Shadow Company  Ragdoll/materials/kuge/pla-2045/shared/painted_silver2.vtf
Modern Warfare Shadow Company  Ragdoll/materials/kuge/pla-2045/shared/lightwarp_leather.vtf
Modern Warfare Shadow Company  Ragdoll/materials/kuge/pla-2045/shared/phongwarp.vtf
Modern Warfare Shadow Company  Ragdoll/materials/kuge/pla-2045/shared/ch_masks1_shared.vtf
Modern Warfare Shadow Company  Ragdoll/materials/kuge/pla-2045/shared/toon_generic.vtf
Modern Warfare Shadow Company  Ragdoll/materials/kuge/pla-2045/shared/lightwarp_flesh_stark.vtf
Modern Warfare Shadow Company  Ragdoll/materials/kuge/bionic body-rise/royal marines/heads/pmc_head_2.vmt
Modern Warfare Shadow Company  Ragdoll/materials/kuge/bionic body-rise/royal marines/heads/pmc_head_13.vmt
Modern Warfare Shadow Company  Ragdoll/materials/kuge/bionic body-rise/royal marines/heads/white_arm_col.vmt
Modern Warfare Shadow Company  Ragdoll/materials/kuge/bionic body-rise/royal marines/heads/pmc_head_3.vmt
Modern Warfare Shadow Company  Ragdoll/materials/kuge/bionic body-rise/royal marines/heads/eyelash_col.vmt
Modern Warfare Shadow Company  Ragdoll/materials/kuge/bionic body-rise/royal marines/heads/pmc_head_12.vmt
Modern Warfare Shadow Company  Ragdoll/materials/kuge/bionic body-rise/royal marines/heads/pmc_head_11.vmt
Modern Warfare Shadow Company  Ragdoll/materials/kuge/bionic body-rise/royal marines/heads/pmc_head_1.vmt
Modern Warfare Shadow Company  Ragdoll/materials/kuge/bionic body-rise/royal marines/heads/mouth_col.vmt
Modern Warfare Shadow Company  Ragdoll/materials/kuge/bionic body-rise/royal marines/heads/black_arm_col.vmt
Modern Warfare Shadow Company  Ragdoll/materials/kuge/bionic body-rise/royal marines/heads/pmc_head_15.vmt
Modern Warfare Shadow Company  Ragdoll/materials/kuge/bionic body-rise/royal marines/heads/teeth_col.vmt
Modern Warfare Shadow Company  Ragdoll/materials/kuge/bionic body-rise/royal marines/heads/tongue_col.vmt
Modern Warfare Shadow Company  Ragdoll/materials/kuge/bionic body-rise/royal marines/heads/pmc_head_4.vmt
Modern Warfare Shadow Company  Ragdoll/materials/kuge/bionic body-rise/royal marines/heads/eyeball_l.vmt
Modern Warfare Shadow Company  Ragdoll/materials/kuge/bionic body-rise/royal marines/heads/pmc_head_14.vmt
Modern Warfare Shadow Company  Ragdoll/materials/kuge/bionic body-rise/royal marines/heads/pmc_head_6.vmt
Modern Warfare Shadow Company  Ragdoll/materials/kuge/bionic body-rise/royal marines/heads/pmc_head_5.vmt
Modern Warfare Shadow Company  Ragdoll/materials/kuge/bionic body-rise/royal marines/heads/pmc_head_7.vmt
Modern Warfare Shadow Company  Ragdoll/materials/kuge/bionic body-rise/royal marines/heads/pmc_head_9.vmt
Modern Warfare Shadow Company  Ragdoll/materials/kuge/bionic body-rise/royal marines/heads/eyeball_r.vmt
Modern Warfare Shadow Company  Ragdoll/materials/kuge/bionic body-rise/royal marines/heads/pmc_head_10.vmt
Modern Warfare Shadow Company  Ragdoll/materials/kuge/bionic body-rise/royal marines/heads/pmc_head_8.vmt
Modern Warfare Shadow Company  Ragdoll/materials/kuge/bionic body-rise/rangers/heads/pmc_head_2.vmt
Modern Warfare Shadow Company  Ragdoll/materials/kuge/bionic body-rise/rangers/heads/pmc_head_6_nml.vtf
Modern Warfare Shadow Company  Ragdoll/materials/kuge/bionic body-rise/rangers/heads/pmc_head_13.vmt
Modern Warfare Shadow Company  Ragdoll/materials/kuge/bionic body-rise/rangers/heads/white_arm_col.vmt
Modern Warfare Shadow Company  Ragdoll/materials/kuge/bionic body-rise/rangers/heads/pmc_head_5_nml.vtf
Modern Warfare Shadow Company  Ragdoll/materials/kuge/bionic body-rise/rangers/heads/pmc_head_8_nml.vtf
Modern Warfare Shadow Company  Ragdoll/materials/kuge/bionic body-rise/rangers/heads/pmc_head_2_nml.vtf
Modern Warfare Shadow Company  Ragdoll/materials/kuge/bionic body-rise/rangers/heads/pmc_head_9.vtf
Modern Warfare Shadow Company  Ragdoll/materials/kuge/bionic body-rise/rangers/heads/pmc_head_3.vmt
Modern Warfare Shadow Company  Ragdoll/materials/kuge/bionic body-rise/rangers/heads/pmc_head_8.vtf
Modern Warfare Shadow Company  Ragdoll/materials/kuge/bionic body-rise/rangers/heads/pmc_head_13.vtf
Modern Warfare Shadow Company  Ragdoll/materials/kuge/bionic body-rise/rangers/heads/pmc_head_7.vtf
Modern Warfare Shadow Company  Ragdoll/materials/kuge/bionic body-rise/rangers/heads/pmc_head_9_nml.vtf
Modern Warfare Shadow Company  Ragdoll/materials/kuge/bionic body-rise/rangers/heads/eyelash_col.vmt
Modern Warfare Shadow Company  Ragdoll/materials/kuge/bionic body-rise/rangers/heads/pmc_head_11.vtf
Modern Warfare Shadow Company  Ragdoll/materials/kuge/bionic body-rise/rangers/heads/black_arm_col.vtf
Modern Warfare Shadow Company  Ragdoll/materials/kuge/bionic body-rise/rangers/heads/pmc_head_10_nml.vtf
Modern Warfare Shadow Company  Ragdoll/materials/kuge/bionic body-rise/rangers/heads/pmc_head_11_nml.vtf
Modern Warfare Shadow Company  Ragdoll/materials/kuge/bionic body-rise/rangers/heads/pmc_head_12_nml.vtf
Modern Warfare Shadow Company  Ragdoll/materials/kuge/bionic body-rise/rangers/heads/pmc_head_12.vmt
Modern Warfare Shadow Company  Ragdoll/materials/kuge/bionic body-rise/rangers/heads/pmc_head_11.vmt
Modern Warfare Shadow Company  Ragdoll/materials/kuge/bionic body-rise/rangers/heads/pmc_head_1.vmt
Modern Warfare Shadow Company  Ragdoll/materials/kuge/bionic body-rise/rangers/heads/pmc_head_1_nml.vtf
Modern Warfare Shadow Company  Ragdoll/materials/kuge/bionic body-rise/rangers/heads/mouth_col.vmt
Modern Warfare Shadow Company  Ragdoll/materials/kuge/bionic body-rise/rangers/heads/black_arm_col.vmt
Modern Warfare Shadow Company  Ragdoll/materials/kuge/bionic body-rise/rangers/heads/pmc_head_15.vmt
Modern Warfare Shadow Company  Ragdoll/materials/kuge/bionic body-rise/rangers/heads/pmc_head_14_nml.vtf
Modern Warfare Shadow Company  Ragdoll/materials/kuge/bionic body-rise/rangers/heads/pmc_head_15_nml.vtf
Modern Warfare Shadow Company  Ragdoll/materials/kuge/bionic body-rise/rangers/heads/pmc_head_3_nml.vtf
Modern Warfare Shadow Company  Ragdoll/materials/kuge/bionic body-rise/rangers/heads/pmc_head_1.vtf
Modern Warfare Shadow Company  Ragdoll/materials/kuge/bionic body-rise/rangers/heads/pmc_head_14.vtf
Modern Warfare Shadow Company  Ragdoll/materials/kuge/bionic body-rise/rangers/heads/teeth_col.vmt
Modern Warfare Shadow Company  Ragdoll/materials/kuge/bionic body-rise/rangers/heads/pmc_head_15.vtf
Modern Warfare Shadow Company  Ragdoll/materials/kuge/bionic body-rise/rangers/heads/pmc_head_2.vtf
Modern Warfare Shadow Company  Ragdoll/materials/kuge/bionic body-rise/rangers/heads/pmc_head_10.vtf
Modern Warfare Shadow Company  Ragdoll/materials/kuge/bionic body-rise/rangers/heads/pmc_head_3.vtf
Modern Warfare Shadow Company  Ragdoll/materials/kuge/bionic body-rise/rangers/heads/pmc_head_4_nml.vtf
Modern Warfare Shadow Company  Ragdoll/materials/kuge/bionic body-rise/rangers/heads/pmc_head_7_nml.vtf
Modern Warfare Shadow Company  Ragdoll/materials/kuge/bionic body-rise/rangers/heads/pmc_head_13_nml.vtf
Modern Warfare Shadow Company  Ragdoll/materials/kuge/bionic body-rise/rangers/heads/tongue_col.vmt
Modern Warfare Shadow Company  Ragdoll/materials/kuge/bionic body-rise/rangers/heads/pmc_head_6.vtf
Modern Warfare Shadow Company  Ragdoll/materials/kuge/bionic body-rise/rangers/heads/pmc_head_4.vmt
Modern Warfare Shadow Company  Ragdoll/materials/kuge/bionic body-rise/rangers/heads/pmc_head_12.vtf
Modern Warfare Shadow Company  Ragdoll/materials/kuge/bionic body-rise/rangers/heads/eyeball_l.vmt
Modern Warfare Shadow Company  Ragdoll/materials/kuge/bionic body-rise/rangers/heads/pmc_head_14.vmt
Modern Warfare Shadow Company  Ragdoll/materials/kuge/bionic body-rise/rangers/heads/pmc_head_5.vtf
Modern Warfare Shadow Company  Ragdoll/materials/kuge/bionic body-rise/rangers/heads/pmc_head_6.vmt
Modern Warfare Shadow Company  Ragdoll/materials/kuge/bionic body-rise/rangers/heads/pmc_head_5.vmt
Modern Warfare Shadow Company  Ragdoll/materials/kuge/bionic body-rise/rangers/heads/pmc_head_4.vtf
Modern Warfare Shadow Company  Ragdoll/materials/kuge/bionic body-rise/rangers/heads/pmc_head_7.vmt
Modern Warfare Shadow Company  Ragdoll/materials/kuge/bionic body-rise/rangers/heads/pmc_head_9.vmt
Modern Warfare Shadow Company  Ragdoll/materials/kuge/bionic body-rise/rangers/heads/eyeball_r.vmt
Modern Warfare Shadow Company  Ragdoll/materials/kuge/bionic body-rise/rangers/heads/pmc_head_10.vmt
Modern Warfare Shadow Company  Ragdoll/materials/kuge/bionic body-rise/rangers/heads/pmc_head_8.vmt
Modern Warfare Shadow Company  Ragdoll/materials/kuge/bionic body-rise/rangers/heads/beard/beard_cap_nml.vtf
Modern Warfare Shadow Company  Ragdoll/materials/kuge/bionic body-rise/rangers/heads/beard/beard_cap_col.vmt
Modern Warfare Shadow Company  Ragdoll/materials/kuge/bionic body-rise/rangers/heads/beard/beard_b_col.vmt
Modern Warfare Shadow Company  Ragdoll/materials/kuge/bionic body-rise/rangers/heads/beard/beard_cap_mask.vtf
Modern Warfare Shadow Company  Ragdoll/materials/kuge/bionic body-rise/rangers/heads/beard/beard_cap_col.vtf
Modern Warfare Shadow Company  Ragdoll/materials/kuge/bionic body-rise/rangers/heads/beard/beard_nml.vtf
Modern Warfare Shadow Company  Ragdoll/materials/kuge/bionic body-rise/rangers/heads/beard/beard_a_col.vtf
Modern Warfare Shadow Company  Ragdoll/materials/kuge/bionic body-rise/rangers/heads/beard/beard_mask.vtf
Modern Warfare Shadow Company  Ragdoll/materials/kuge/bionic body-rise/rangers/heads/beard/beard_a_col.vmt
Modern Warfare Shadow Company  Ragdoll/materials/kuge/bionic body-rise/gsg-9/heads/pmc_head_2.vmt
Modern Warfare Shadow Company  Ragdoll/materials/kuge/bionic body-rise/gsg-9/heads/white_arm_col.vmt
Modern Warfare Shadow Company  Ragdoll/materials/kuge/bionic body-rise/gsg-9/heads/pmc_head_3.vmt
Modern Warfare Shadow Company  Ragdoll/materials/kuge/bionic body-rise/gsg-9/heads/eyelash_col.vmt
Modern Warfare Shadow Company  Ragdoll/materials/kuge/bionic body-rise/gsg-9/heads/pmc_head_1.vmt
Modern Warfare Shadow Company  Ragdoll/materials/kuge/bionic body-rise/gsg-9/heads/mouth_col.vmt
Modern Warfare Shadow Company  Ragdoll/materials/kuge/bionic body-rise/gsg-9/heads/pmc_head_4.vmt
Modern Warfare Shadow Company  Ragdoll/materials/kuge/bionic body-rise/gsg-9/heads/eyeball_l.vmt
Modern Warfare Shadow Company  Ragdoll/materials/kuge/bionic body-rise/gsg-9/heads/pmc_head_6.vmt
Modern Warfare Shadow Company  Ragdoll/materials/kuge/bionic body-rise/gsg-9/heads/pmc_head_5.vmt
Modern Warfare Shadow Company  Ragdoll/materials/kuge/bionic body-rise/gsg-9/heads/pmc_head_7.vmt
Modern Warfare Shadow Company  Ragdoll/materials/kuge/bionic body-rise/gsg-9/heads/pmc_head_9.vmt
Modern Warfare Shadow Company  Ragdoll/materials/kuge/bionic body-rise/gsg-9/heads/eyeball_r.vmt
Modern Warfare Shadow Company  Ragdoll/materials/kuge/bionic body-rise/gsg-9/heads/pmc_head_10.vmt
Modern Warfare Shadow Company  Ragdoll/materials/kuge/bionic body-rise/gsg-9/heads/pmc_head_8.vmt
Modern Warfare Shadow Company  Ragdoll/materials/kuge/bionic body-rise/civilian/heads/white_arm_col.vmt
Modern Warfare Shadow Company  Ragdoll/materials/kuge/bionic body-rise/civilian/heads/eyelash_col.vmt
Modern Warfare Shadow Company  Ragdoll/materials/kuge/bionic body-rise/civilian/heads/mouth_col.vmt
Modern Warfare Shadow Company  Ragdoll/materials/kuge/bionic body-rise/civilian/heads/black_arm_col.vmt
Modern Warfare Shadow Company  Ragdoll/materials/kuge/bionic body-rise/civilian/heads/teeth_col.vmt
Modern Warfare Shadow Company  Ragdoll/materials/kuge/bionic body-rise/civilian/heads/tongue_col.vmt
Modern Warfare Shadow Company  Ragdoll/materials/kuge/bionic body-rise/civilian/heads/eyeball_l.vmt
Modern Warfare Shadow Company  Ragdoll/materials/kuge/bionic body-rise/civilian/heads/eyeball_r.vmt
Modern Warfare Shadow Company  Ragdoll/materials/kuge/bionic body-rise/civilian/heads/female/pmc_head_2.vmt
Modern Warfare Shadow Company  Ragdoll/materials/kuge/bionic body-rise/civilian/heads/female/pmc_head_6_nml.vtf
Modern Warfare Shadow Company  Ragdoll/materials/kuge/bionic body-rise/civilian/heads/female/pmc_head_5_nml.vtf
Modern Warfare Shadow Company  Ragdoll/materials/kuge/bionic body-rise/civilian/heads/female/pmc_head_8_nml.vtf
Modern Warfare Shadow Company  Ragdoll/materials/kuge/bionic body-rise/civilian/heads/female/pmc_head_2_nml.vtf
Modern Warfare Shadow Company  Ragdoll/materials/kuge/bionic body-rise/civilian/heads/female/pmc_head_9.vtf
Modern Warfare Shadow Company  Ragdoll/materials/kuge/bionic body-rise/civilian/heads/female/pmc_head_3.vmt
Modern Warfare Shadow Company  Ragdoll/materials/kuge/bionic body-rise/civilian/heads/female/pmc_head_8.vtf
Modern Warfare Shadow Company  Ragdoll/materials/kuge/bionic body-rise/civilian/heads/female/pmc_head_7.vtf
Modern Warfare Shadow Company  Ragdoll/materials/kuge/bionic body-rise/civilian/heads/female/pmc_head_9_nml.vtf
Modern Warfare Shadow Company  Ragdoll/materials/kuge/bionic body-rise/civilian/heads/female/pmc_head_11.vtf
Modern Warfare Shadow Company  Ragdoll/materials/kuge/bionic body-rise/civilian/heads/female/pmc_head_10_nml.vtf
Modern Warfare Shadow Company  Ragdoll/materials/kuge/bionic body-rise/civilian/heads/female/pmc_head_12.vmt
Modern Warfare Shadow Company  Ragdoll/materials/kuge/bionic body-rise/civilian/heads/female/pmc_head_11.vmt
Modern Warfare Shadow Company  Ragdoll/materials/kuge/bionic body-rise/civilian/heads/female/pmc_head_1.vmt
Modern Warfare Shadow Company  Ragdoll/materials/kuge/bionic body-rise/civilian/heads/female/pmc_head_1_nml.vtf
Modern Warfare Shadow Company  Ragdoll/materials/kuge/bionic body-rise/civilian/heads/female/pmc_head_3_nml.vtf
Modern Warfare Shadow Company  Ragdoll/materials/kuge/bionic body-rise/civilian/heads/female/pmc_head_1.vtf
Modern Warfare Shadow Company  Ragdoll/materials/kuge/bionic body-rise/civilian/heads/female/pmc_head_2.vtf
Modern Warfare Shadow Company  Ragdoll/materials/kuge/bionic body-rise/civilian/heads/female/pmc_head_10.vtf
Modern Warfare Shadow Company  Ragdoll/materials/kuge/bionic body-rise/civilian/heads/female/pmc_head_3.vtf
Modern Warfare Shadow Company  Ragdoll/materials/kuge/bionic body-rise/civilian/heads/female/pmc_head_4_nml.vtf
Modern Warfare Shadow Company  Ragdoll/materials/kuge/bionic body-rise/civilian/heads/female/pmc_head_7_nml.vtf
Modern Warfare Shadow Company  Ragdoll/materials/kuge/bionic body-rise/civilian/heads/female/pmc_head_6.vtf
Modern Warfare Shadow Company  Ragdoll/materials/kuge/bionic body-rise/civilian/heads/female/pmc_head_4.vmt
Modern Warfare Shadow Company  Ragdoll/materials/kuge/bionic body-rise/civilian/heads/female/pmc_head_12.vtf
Modern Warfare Shadow Company  Ragdoll/materials/kuge/bionic body-rise/civilian/heads/female/pmc_head_5.vtf
Modern Warfare Shadow Company  Ragdoll/materials/kuge/bionic body-rise/civilian/heads/female/pmc_head_6.vmt
Modern Warfare Shadow Company  Ragdoll/materials/kuge/bionic body-rise/civilian/heads/female/pmc_head_5.vmt
Modern Warfare Shadow Company  Ragdoll/materials/kuge/bionic body-rise/civilian/heads/female/pmc_head_4.vtf
Modern Warfare Shadow Company  Ragdoll/materials/kuge/bionic body-rise/civilian/heads/female/pmc_head_7.vmt
Modern Warfare Shadow Company  Ragdoll/materials/kuge/bionic body-rise/civilian/heads/female/pmc_head_9.vmt
Modern Warfare Shadow Company  Ragdoll/materials/kuge/bionic body-rise/civilian/heads/female/pmc_head_10.vmt
Modern Warfare Shadow Company  Ragdoll/materials/kuge/bionic body-rise/civilian/heads/female/pmc_head_8.vmt
Modern Warfare Shadow Company  Ragdoll/materials/kuge/bionic body-rise/civilian/heads/zombie/pmc_head_2.vmt
Modern Warfare Shadow Company  Ragdoll/materials/kuge/bionic body-rise/civilian/heads/zombie/pmc_head_6_nml.vtf
Modern Warfare Shadow Company  Ragdoll/materials/kuge/bionic body-rise/civilian/heads/zombie/white_arm_col.vmt
Modern Warfare Shadow Company  Ragdoll/materials/kuge/bionic body-rise/civilian/heads/zombie/pmc_head_8_nml.vtf
Modern Warfare Shadow Company  Ragdoll/materials/kuge/bionic body-rise/civilian/heads/zombie/pmc_head_2_nml.vtf
Modern Warfare Shadow Company  Ragdoll/materials/kuge/bionic body-rise/civilian/heads/zombie/pmc_head_9.vtf
Modern Warfare Shadow Company  Ragdoll/materials/kuge/bionic body-rise/civilian/heads/zombie/pmc_head_mask.vtf
Modern Warfare Shadow Company  Ragdoll/materials/kuge/bionic body-rise/civilian/heads/zombie/pmc_head_3.vmt
Modern Warfare Shadow Company  Ragdoll/materials/kuge/bionic body-rise/civilian/heads/zombie/pmc_head_8.vtf
Modern Warfare Shadow Company  Ragdoll/materials/kuge/bionic body-rise/civilian/heads/zombie/pmc_head_7.vtf
Modern Warfare Shadow Company  Ragdoll/materials/kuge/bionic body-rise/civilian/heads/zombie/pmc_head_9_nml.vtf
Modern Warfare Shadow Company  Ragdoll/materials/kuge/bionic body-rise/civilian/heads/zombie/eyelash_col.vmt
Modern Warfare Shadow Company  Ragdoll/materials/kuge/bionic body-rise/civilian/heads/zombie/pmc_head_11.vtf
Modern Warfare Shadow Company  Ragdoll/materials/kuge/bionic body-rise/civilian/heads/zombie/pmc_head_10_nml.vtf
Modern Warfare Shadow Company  Ragdoll/materials/kuge/bionic body-rise/civilian/heads/zombie/pmc_head_11_nml.vtf
Modern Warfare Shadow Company  Ragdoll/materials/kuge/bionic body-rise/civilian/heads/zombie/pmc_head_11.vmt
Modern Warfare Shadow Company  Ragdoll/materials/kuge/bionic body-rise/civilian/heads/zombie/pmc_head_1.vmt
Modern Warfare Shadow Company  Ragdoll/materials/kuge/bionic body-rise/civilian/heads/zombie/mouth_col.vtf
Modern Warfare Shadow Company  Ragdoll/materials/kuge/bionic body-rise/civilian/heads/zombie/pmc_head_1_nml.vtf
Modern Warfare Shadow Company  Ragdoll/materials/kuge/bionic body-rise/civilian/heads/zombie/mouth_col.vmt
Modern Warfare Shadow Company  Ragdoll/materials/kuge/bionic body-rise/civilian/heads/zombie/pmc_head_1.vtf
Modern Warfare Shadow Company  Ragdoll/materials/kuge/bionic body-rise/civilian/heads/zombie/white_arm_col.vtf
Modern Warfare Shadow Company  Ragdoll/materials/kuge/bionic body-rise/civilian/heads/zombie/pmc_head_2.vtf
Modern Warfare Shadow Company  Ragdoll/materials/kuge/bionic body-rise/civilian/heads/zombie/pmc_head_10.vtf
Modern Warfare Shadow Company  Ragdoll/materials/kuge/bionic body-rise/civilian/heads/zombie/pmc_head_3.vtf
Modern Warfare Shadow Company  Ragdoll/materials/kuge/bionic body-rise/civilian/heads/zombie/pmc_head_4_nml.vtf
Modern Warfare Shadow Company  Ragdoll/materials/kuge/bionic body-rise/civilian/heads/zombie/pmc_head_7_nml.vtf
Modern Warfare Shadow Company  Ragdoll/materials/kuge/bionic body-rise/civilian/heads/zombie/pmc_head_6.vtf
Modern Warfare Shadow Company  Ragdoll/materials/kuge/bionic body-rise/civilian/heads/zombie/pmc_head_4.vmt
Modern Warfare Shadow Company  Ragdoll/materials/kuge/bionic body-rise/civilian/heads/zombie/eyeball_l.vmt
Modern Warfare Shadow Company  Ragdoll/materials/kuge/bionic body-rise/civilian/heads/zombie/eyes.vtf
Modern Warfare Shadow Company  Ragdoll/materials/kuge/bionic body-rise/civilian/heads/zombie/pmc_head_5.vtf
Modern Warfare Shadow Company  Ragdoll/materials/kuge/bionic body-rise/civilian/heads/zombie/pmc_head_6.vmt
Modern Warfare Shadow Company  Ragdoll/materials/kuge/bionic body-rise/civilian/heads/zombie/pmc_head_5.vmt
Modern Warfare Shadow Company  Ragdoll/materials/kuge/bionic body-rise/civilian/heads/zombie/pmc_head_4.vtf
Modern Warfare Shadow Company  Ragdoll/materials/kuge/bionic body-rise/civilian/heads/zombie/pmc_head_7.vmt
Modern Warfare Shadow Company  Ragdoll/materials/kuge/bionic body-rise/civilian/heads/zombie/pmc_head_9.vmt
Modern Warfare Shadow Company  Ragdoll/materials/kuge/bionic body-rise/civilian/heads/zombie/eyeball_r.vmt
Modern Warfare Shadow Company  Ragdoll/materials/kuge/bionic body-rise/civilian/heads/zombie/pmc_head_10.vmt
Modern Warfare Shadow Company  Ragdoll/materials/kuge/bionic body-rise/civilian/heads/zombie/pmc_head_8.vmt
Modern Warfare Shadow Company  Ragdoll/materials/kuge/bionic body-rise/civilian/heads/a3_heads/pmc_head_2.vmt
Modern Warfare Shadow Company  Ragdoll/materials/kuge/bionic body-rise/civilian/heads/a3_heads/pmc_head_6_nml.vtf
Modern Warfare Shadow Company  Ragdoll/materials/kuge/bionic body-rise/civilian/heads/a3_heads/pmc_head_5_nml.vtf
Modern Warfare Shadow Company  Ragdoll/materials/kuge/bionic body-rise/civilian/heads/a3_heads/pmc_head_8_nml.vtf
Modern Warfare Shadow Company  Ragdoll/materials/kuge/bionic body-rise/civilian/heads/a3_heads/pmc_head_2_nml.vtf
Modern Warfare Shadow Company  Ragdoll/materials/kuge/bionic body-rise/civilian/heads/a3_heads/pmc_head_3.vmt
Modern Warfare Shadow Company  Ragdoll/materials/kuge/bionic body-rise/civilian/heads/a3_heads/pmc_head_8.vtf
Modern Warfare Shadow Company  Ragdoll/materials/kuge/bionic body-rise/civilian/heads/a3_heads/pmc_head_7.vtf
Modern Warfare Shadow Company  Ragdoll/materials/kuge/bionic body-rise/civilian/heads/a3_heads/pmc_mask.vtf
Modern Warfare Shadow Company  Ragdoll/materials/kuge/bionic body-rise/civilian/heads/a3_heads/pmc_head_1.vmt
Modern Warfare Shadow Company  Ragdoll/materials/kuge/bionic body-rise/civilian/heads/a3_heads/pmc_head_1_nml.vtf
Modern Warfare Shadow Company  Ragdoll/materials/kuge/bionic body-rise/civilian/heads/a3_heads/pmc_head_3_nml.vtf
Modern Warfare Shadow Company  Ragdoll/materials/kuge/bionic body-rise/civilian/heads/a3_heads/pmc_head_1.vtf
Modern Warfare Shadow Company  Ragdoll/materials/kuge/bionic body-rise/civilian/heads/a3_heads/pmc_head_2.vtf
Modern Warfare Shadow Company  Ragdoll/materials/kuge/bionic body-rise/civilian/heads/a3_heads/pmc_head_3.vtf
Modern Warfare Shadow Company  Ragdoll/materials/kuge/bionic body-rise/civilian/heads/a3_heads/pmc_head_4_nml.vtf
Modern Warfare Shadow Company  Ragdoll/materials/kuge/bionic body-rise/civilian/heads/a3_heads/pmc_head_7_nml.vtf
Modern Warfare Shadow Company  Ragdoll/materials/kuge/bionic body-rise/civilian/heads/a3_heads/pmc_head_6.vtf
Modern Warfare Shadow Company  Ragdoll/materials/kuge/bionic body-rise/civilian/heads/a3_heads/pmc_head_4.vmt
Modern Warfare Shadow Company  Ragdoll/materials/kuge/bionic body-rise/civilian/heads/a3_heads/pmc_head_5.vtf
Modern Warfare Shadow Company  Ragdoll/materials/kuge/bionic body-rise/civilian/heads/a3_heads/pmc_head_6.vmt
Modern Warfare Shadow Company  Ragdoll/materials/kuge/bionic body-rise/civilian/heads/a3_heads/pmc_head_5.vmt
Modern Warfare Shadow Company  Ragdoll/materials/kuge/bionic body-rise/civilian/heads/a3_heads/pmc_head_4.vtf
Modern Warfare Shadow Company  Ragdoll/materials/kuge/bionic body-rise/civilian/heads/a3_heads/pmc_head_7.vmt
Modern Warfare Shadow Company  Ragdoll/materials/kuge/bionic body-rise/civilian/heads/a3_heads/pmc_head_8.vmt
Modern Warfare Shadow Company  Ragdoll/materials/kuge/bionic body-rise/civilian/heads/a3_heads/improved/pmc_head_2.vmt
Modern Warfare Shadow Company  Ragdoll/materials/kuge/bionic body-rise/civilian/heads/a3_heads/improved/pmc_head_6_nml.vtf
Modern Warfare Shadow Company  Ragdoll/materials/kuge/bionic body-rise/civilian/heads/a3_heads/improved/white_arm_col.vmt
Modern Warfare Shadow Company  Ragdoll/materials/kuge/bionic body-rise/civilian/heads/a3_heads/improved/pmc_head_5_nml.vtf
Modern Warfare Shadow Company  Ragdoll/materials/kuge/bionic body-rise/civilian/heads/a3_heads/improved/pmc_head_8_nml.vtf
Modern Warfare Shadow Company  Ragdoll/materials/kuge/bionic body-rise/civilian/heads/a3_heads/improved/pmc_head_2_nml.vtf
Modern Warfare Shadow Company  Ragdoll/materials/kuge/bionic body-rise/civilian/heads/a3_heads/improved/pmc_head_3.vmt
Modern Warfare Shadow Company  Ragdoll/materials/kuge/bionic body-rise/civilian/heads/a3_heads/improved/pmc_head_8.vtf
Modern Warfare Shadow Company  Ragdoll/materials/kuge/bionic body-rise/civilian/heads/a3_heads/improved/pmc_head_7.vtf
Modern Warfare Shadow Company  Ragdoll/materials/kuge/bionic body-rise/civilian/heads/a3_heads/improved/pmc_head_1.vmt
Modern Warfare Shadow Company  Ragdoll/materials/kuge/bionic body-rise/civilian/heads/a3_heads/improved/pmc_head_1_nml.vtf
Modern Warfare Shadow Company  Ragdoll/materials/kuge/bionic body-rise/civilian/heads/a3_heads/improved/black_arm_col.vmt
Modern Warfare Shadow Company  Ragdoll/materials/kuge/bionic body-rise/civilian/heads/a3_heads/improved/pmc_head_3_nml.vtf
Modern Warfare Shadow Company  Ragdoll/materials/kuge/bionic body-rise/civilian/heads/a3_heads/improved/pmc_head_1.vtf
Modern Warfare Shadow Company  Ragdoll/materials/kuge/bionic body-rise/civilian/heads/a3_heads/improved/pmc_head_2.vtf
Modern Warfare Shadow Company  Ragdoll/materials/kuge/bionic body-rise/civilian/heads/a3_heads/improved/pmc_head_3.vtf
Modern Warfare Shadow Company  Ragdoll/materials/kuge/bionic body-rise/civilian/heads/a3_heads/improved/pmc_head_4_nml.vtf
Modern Warfare Shadow Company  Ragdoll/materials/kuge/bionic body-rise/civilian/heads/a3_heads/improved/pmc_head_7_nml.vtf
Modern Warfare Shadow Company  Ragdoll/materials/kuge/bionic body-rise/civilian/heads/a3_heads/improved/pmc_head_6.vtf
Modern Warfare Shadow Company  Ragdoll/materials/kuge/bionic body-rise/civilian/heads/a3_heads/improved/pmc_head_4.vmt
Modern Warfare Shadow Company  Ragdoll/materials/kuge/bionic body-rise/civilian/heads/a3_heads/improved/eyeball_l.vmt
Modern Warfare Shadow Company  Ragdoll/materials/kuge/bionic body-rise/civilian/heads/a3_heads/improved/pmc_head_5.vtf
Modern Warfare Shadow Company  Ragdoll/materials/kuge/bionic body-rise/civilian/heads/a3_heads/improved/pmc_head_6.vmt
Modern Warfare Shadow Company  Ragdoll/materials/kuge/bionic body-rise/civilian/heads/a3_heads/improved/pmc_head_5.vmt
Modern Warfare Shadow Company  Ragdoll/materials/kuge/bionic body-rise/civilian/heads/a3_heads/improved/pmc_head_4.vtf
Modern Warfare Shadow Company  Ragdoll/materials/kuge/bionic body-rise/civilian/heads/a3_heads/improved/pmc_head_7.vmt
Modern Warfare Shadow Company  Ragdoll/materials/kuge/bionic body-rise/civilian/heads/a3_heads/improved/eyeball_r.vmt
Modern Warfare Shadow Company  Ragdoll/materials/kuge/bionic body-rise/civilian/heads/a3_heads/improved/pmc_head_8.vmt
Modern Warfare Shadow Company  Ragdoll/materials/kuge/bionic body-rise/algerian army/heads/pmc_head_2.vmt
Modern Warfare Shadow Company  Ragdoll/materials/kuge/bionic body-rise/algerian army/heads/arab_arm_col.vtf
Modern Warfare Shadow Company  Ragdoll/materials/kuge/bionic body-rise/algerian army/heads/pmc_head_2_nml.vtf
Modern Warfare Shadow Company  Ragdoll/materials/kuge/bionic body-rise/algerian army/heads/pmc_head_3.vmt
Modern Warfare Shadow Company  Ragdoll/materials/kuge/bionic body-rise/algerian army/heads/eyelash_col.vmt
Modern Warfare Shadow Company  Ragdoll/materials/kuge/bionic body-rise/algerian army/heads/pmc_head_1.vmt
Modern Warfare Shadow Company  Ragdoll/materials/kuge/bionic body-rise/algerian army/heads/pmc_head_1_nml.vtf
Modern Warfare Shadow Company  Ragdoll/materials/kuge/bionic body-rise/algerian army/heads/mouth_col.vmt
Modern Warfare Shadow Company  Ragdoll/materials/kuge/bionic body-rise/algerian army/heads/pmc_head_3_nml.vtf
Modern Warfare Shadow Company  Ragdoll/materials/kuge/bionic body-rise/algerian army/heads/pmc_head_1.vtf
Modern Warfare Shadow Company  Ragdoll/materials/kuge/bionic body-rise/algerian army/heads/pmc_head_2.vtf
Modern Warfare Shadow Company  Ragdoll/materials/kuge/bionic body-rise/algerian army/heads/pmc_head_3.vtf
Modern Warfare Shadow Company  Ragdoll/materials/kuge/bionic body-rise/algerian army/heads/pmc_head_4_nml.vtf
Modern Warfare Shadow Company  Ragdoll/materials/kuge/bionic body-rise/algerian army/heads/pmc_head_4.vmt
Modern Warfare Shadow Company  Ragdoll/materials/kuge/bionic body-rise/algerian army/heads/eyeball_l.vmt
Modern Warfare Shadow Company  Ragdoll/materials/kuge/bionic body-rise/algerian army/heads/pmc_head_6.vmt
Modern Warfare Shadow Company  Ragdoll/materials/kuge/bionic body-rise/algerian army/heads/pmc_head_5.vmt
Modern Warfare Shadow Company  Ragdoll/materials/kuge/bionic body-rise/algerian army/heads/pmc_head_4.vtf
Modern Warfare Shadow Company  Ragdoll/materials/kuge/bionic body-rise/algerian army/heads/pmc_head_7.vmt
Modern Warfare Shadow Company  Ragdoll/materials/kuge/bionic body-rise/algerian army/heads/arab_arm_col.vmt
Modern Warfare Shadow Company  Ragdoll/materials/kuge/bionic body-rise/algerian army/heads/eyeball_r.vmt
Modern Warfare Shadow Company  Ragdoll/materials/kuge/bionic body-rise/algerian army/heads/pmc_head_8.vmt
Modern Warfare Shadow Company  Ragdoll/materials/kuge/bionic body-rise/nato response force/heads/pmc_head_2.vmt
Modern Warfare Shadow Company  Ragdoll/materials/kuge/bionic body-rise/nato response force/heads/white_arm_col.vmt
Modern Warfare Shadow Company  Ragdoll/materials/kuge/bionic body-rise/nato response force/heads/pmc_head_3.vmt
Modern Warfare Shadow Company  Ragdoll/materials/kuge/bionic body-rise/nato response force/heads/eyelash_col.vmt
Modern Warfare Shadow Company  Ragdoll/materials/kuge/bionic body-rise/nato response force/heads/pmc_head_1.vmt
Modern Warfare Shadow Company  Ragdoll/materials/kuge/bionic body-rise/nato response force/heads/mouth_col.vmt
Modern Warfare Shadow Company  Ragdoll/materials/kuge/bionic body-rise/nato response force/heads/pmc_head_4.vmt
Modern Warfare Shadow Company  Ragdoll/materials/kuge/bionic body-rise/nato response force/heads/eyeball_l.vmt
Modern Warfare Shadow Company  Ragdoll/materials/kuge/bionic body-rise/nato response force/heads/pmc_head_6.vmt
Modern Warfare Shadow Company  Ragdoll/materials/kuge/bionic body-rise/nato response force/heads/pmc_head_5.vmt
Modern Warfare Shadow Company  Ragdoll/materials/kuge/bionic body-rise/nato response force/heads/pmc_head_7.vmt
Modern Warfare Shadow Company  Ragdoll/materials/kuge/bionic body-rise/nato response force/heads/pmc_head_9.vmt
Modern Warfare Shadow Company  Ragdoll/materials/kuge/bionic body-rise/nato response force/heads/eyeball_r.vmt
Modern Warfare Shadow Company  Ragdoll/materials/kuge/bionic body-rise/nato response force/heads/pmc_head_10.vmt
Modern Warfare Shadow Company  Ragdoll/materials/kuge/bionic body-rise/nato response force/heads/pmc_head_8.vmt
Modern Warfare Shadow Company  Ragdoll/materials/kuge/bionic body-rise/sa-sf/heads/pmc_head_2.vmt
Modern Warfare Shadow Company  Ragdoll/materials/kuge/bionic body-rise/sa-sf/heads/pmc_head_2_nml.vtf
Modern Warfare Shadow Company  Ragdoll/materials/kuge/bionic body-rise/sa-sf/heads/pmc_head_3.vmt
Modern Warfare Shadow Company  Ragdoll/materials/kuge/bionic body-rise/sa-sf/heads/pmc_head_1.vmt
Modern Warfare Shadow Company  Ragdoll/materials/kuge/bionic body-rise/sa-sf/heads/pmc_head_1_nml.vtf
Modern Warfare Shadow Company  Ragdoll/materials/kuge/bionic body-rise/sa-sf/heads/pmc_head_3_nml.vtf
Modern Warfare Shadow Company  Ragdoll/materials/kuge/bionic body-rise/sa-sf/heads/pmc_head_1.vtf
Modern Warfare Shadow Company  Ragdoll/materials/kuge/bionic body-rise/sa-sf/heads/pmc_head_2.vtf
Modern Warfare Shadow Company  Ragdoll/materials/kuge/bionic body-rise/sa-sf/heads/pmc_head_3.vtf
Modern Warfare Shadow Company  Ragdoll/materials/kuge/bionic body-rise/sa-sf/heads/eyeball_l.vmt
Modern Warfare Shadow Company  Ragdoll/materials/kuge/bionic body-rise/sa-sf/heads/eyeball_r.vmt
Modern Warfare Shadow Company  Ragdoll/materials/kuge/bionic body-rise/ocp us military/heads/pmc_head_2.vmt
Modern Warfare Shadow Company  Ragdoll/materials/kuge/bionic body-rise/ocp us military/heads/white_arm_col.vmt
Modern Warfare Shadow Company  Ragdoll/materials/kuge/bionic body-rise/ocp us military/heads/pmc_head_3.vmt
Modern Warfare Shadow Company  Ragdoll/materials/kuge/bionic body-rise/ocp us military/heads/eyelash_col.vmt
Modern Warfare Shadow Company  Ragdoll/materials/kuge/bionic body-rise/ocp us military/heads/pmc_head_1.vmt
Modern Warfare Shadow Company  Ragdoll/materials/kuge/bionic body-rise/ocp us military/heads/mouth_col.vmt
Modern Warfare Shadow Company  Ragdoll/materials/kuge/bionic body-rise/ocp us military/heads/black_arm_col.vmt
Modern Warfare Shadow Company  Ragdoll/materials/kuge/bionic body-rise/ocp us military/heads/pmc_head_4.vmt
Modern Warfare Shadow Company  Ragdoll/materials/kuge/bionic body-rise/ocp us military/heads/eyeball_l.vmt
Modern Warfare Shadow Company  Ragdoll/materials/kuge/bionic body-rise/ocp us military/heads/pmc_head_6.vmt
Modern Warfare Shadow Company  Ragdoll/materials/kuge/bionic body-rise/ocp us military/heads/pmc_head_5.vmt
Modern Warfare Shadow Company  Ragdoll/materials/kuge/bionic body-rise/ocp us military/heads/pmc_head_7.vmt
Modern Warfare Shadow Company  Ragdoll/materials/kuge/bionic body-rise/ocp us military/heads/eyeball_r.vmt
Modern Warfare Shadow Company  Ragdoll/materials/kuge/bionic body-rise/ocp us military/heads/pmc_head_8.vmt
Modern Warfare Shadow Company  Ragdoll/materials/kuge/bionic body-rise/german/ksk/heads/pmc_head_2.vmt
Modern Warfare Shadow Company  Ragdoll/materials/kuge/bionic body-rise/german/ksk/heads/white_arm_tattoo_a_col.vmt
Modern Warfare Shadow Company  Ragdoll/materials/kuge/bionic body-rise/german/ksk/heads/white_arm_col.vmt
Modern Warfare Shadow Company  Ragdoll/materials/kuge/bionic body-rise/german/ksk/heads/pmc_head_2_nml.vtf
Modern Warfare Shadow Company  Ragdoll/materials/kuge/bionic body-rise/german/ksk/heads/pmc_head_9.vtf
Modern Warfare Shadow Company  Ragdoll/materials/kuge/bionic body-rise/german/ksk/heads/pmc_head_3.vmt
Modern Warfare Shadow Company  Ragdoll/materials/kuge/bionic body-rise/german/ksk/heads/eyelash_col.vmt
Modern Warfare Shadow Company  Ragdoll/materials/kuge/bionic body-rise/german/ksk/heads/pmc_head_8.png
Modern Warfare Shadow Company  Ragdoll/materials/kuge/bionic body-rise/german/ksk/heads/pmc_head_1.vmt
Modern Warfare Shadow Company  Ragdoll/materials/kuge/bionic body-rise/german/ksk/heads/pmc_head_1_nml.vtf
Modern Warfare Shadow Company  Ragdoll/materials/kuge/bionic body-rise/german/ksk/heads/mouth_col.vmt
Modern Warfare Shadow Company  Ragdoll/materials/kuge/bionic body-rise/german/ksk/heads/white_arm_tattoo_d_col.vmt
Modern Warfare Shadow Company  Ragdoll/materials/kuge/bionic body-rise/german/ksk/heads/pmc_head_3_nml.vtf
Modern Warfare Shadow Company  Ragdoll/materials/kuge/bionic body-rise/german/ksk/heads/pmc_head_1.vtf
Modern Warfare Shadow Company  Ragdoll/materials/kuge/bionic body-rise/german/ksk/heads/white_arm_tattoo_b_col.vmt
Modern Warfare Shadow Company  Ragdoll/materials/kuge/bionic body-rise/german/ksk/heads/teeth_col.vmt
Modern Warfare Shadow Company  Ragdoll/materials/kuge/bionic body-rise/german/ksk/heads/pmc_head_2.vtf
Modern Warfare Shadow Company  Ragdoll/materials/kuge/bionic body-rise/german/ksk/heads/pmc_head_10.vtf
Modern Warfare Shadow Company  Ragdoll/materials/kuge/bionic body-rise/german/ksk/heads/pmc_head_3.vtf
Modern Warfare Shadow Company  Ragdoll/materials/kuge/bionic body-rise/german/ksk/heads/white_arm_tattoo_c_col.vmt
Modern Warfare Shadow Company  Ragdoll/materials/kuge/bionic body-rise/german/ksk/heads/tongue_col.vmt
Modern Warfare Shadow Company  Ragdoll/materials/kuge/bionic body-rise/german/ksk/heads/pmc_head_4.vmt
Modern Warfare Shadow Company  Ragdoll/materials/kuge/bionic body-rise/german/ksk/heads/eyeball_l.vmt
Modern Warfare Shadow Company  Ragdoll/materials/kuge/bionic body-rise/german/ksk/heads/pmc_head_6.vmt
Modern Warfare Shadow Company  Ragdoll/materials/kuge/bionic body-rise/german/ksk/heads/pmc_head_5.vmt
Modern Warfare Shadow Company  Ragdoll/materials/kuge/bionic body-rise/german/ksk/heads/pmc_head_4.vtf
Modern Warfare Shadow Company  Ragdoll/materials/kuge/bionic body-rise/german/ksk/heads/pmc_head_4.png
Modern Warfare Shadow Company  Ragdoll/materials/kuge/bionic body-rise/german/ksk/heads/pmc_head_7.vmt
Modern Warfare Shadow Company  Ragdoll/materials/kuge/bionic body-rise/german/ksk/heads/pmc_head_9.vmt
Modern Warfare Shadow Company  Ragdoll/materials/kuge/bionic body-rise/german/ksk/heads/eyeball_r.vmt
Modern Warfare Shadow Company  Ragdoll/materials/kuge/bionic body-rise/german/ksk/heads/pmc_head_10.vmt
Modern Warfare Shadow Company  Ragdoll/materials/kuge/bionic body-rise/german/ksk/heads/pmc_head_8.vmt
Modern Warfare Shadow Company  Ragdoll/materials/kuge/bionic body-rise/german/ksk/heads/female/pmc_head_2.vmt
Modern Warfare Shadow Company  Ragdoll/materials/kuge/bionic body-rise/german/ksk/heads/female/pmc_head_3.vmt
Modern Warfare Shadow Company  Ragdoll/materials/kuge/bionic body-rise/german/ksk/heads/female/eyelash_col.vmt
Modern Warfare Shadow Company  Ragdoll/materials/kuge/bionic body-rise/german/ksk/heads/female/pmc_head_1.vmt
Modern Warfare Shadow Company  Ragdoll/materials/kuge/bionic body-rise/german/ksk/heads/female/mouth_col.vmt
Modern Warfare Shadow Company  Ragdoll/materials/kuge/bionic body-rise/german/ksk/heads/female/hands_a_col.vmt
Modern Warfare Shadow Company  Ragdoll/materials/kuge/bionic body-rise/german/ksk/heads/female/teeth_col.vmt
Modern Warfare Shadow Company  Ragdoll/materials/kuge/bionic body-rise/german/ksk/heads/female/tongue_col.vmt
Modern Warfare Shadow Company  Ragdoll/materials/kuge/bionic body-rise/german/ksk/heads/female/pmc_head_6.vtf
Modern Warfare Shadow Company  Ragdoll/materials/kuge/bionic body-rise/german/ksk/heads/female/pmc_head_4.vmt
Modern Warfare Shadow Company  Ragdoll/materials/kuge/bionic body-rise/german/ksk/heads/female/eyeball_l.vmt
Modern Warfare Shadow Company  Ragdoll/materials/kuge/bionic body-rise/german/ksk/heads/female/pmc_head_6.vmt
Modern Warfare Shadow Company  Ragdoll/materials/kuge/bionic body-rise/german/ksk/heads/female/pmc_head_5.vmt
Modern Warfare Shadow Company  Ragdoll/materials/kuge/bionic body-rise/german/ksk/heads/female/eyeball_r.vmt
Modern Warfare Shadow Company  Ragdoll/materials/kuge/bionic body-rise/german/ksk/heads/female/hair/hair_a_brown_col.vtf
Modern Warfare Shadow Company  Ragdoll/materials/kuge/bionic body-rise/german/ksk/heads/female/hair/hair_a_col.vmt
Modern Warfare Shadow Company  Ragdoll/materials/kuge/bionic body-rise/german/ksk/heads/female/hair/hair_b_brown_dark_col.vmt
Modern Warfare Shadow Company  Ragdoll/materials/kuge/bionic body-rise/german/ksk/heads/female/hair/hair_a_brown_col.vmt
Modern Warfare Shadow Company  Ragdoll/materials/kuge/bionic body-rise/german/ksk/heads/female/hair/hair_b_golden_col.vmt
Modern Warfare Shadow Company  Ragdoll/materials/kuge/bionic body-rise/german/ksk/heads/female/hair/hair_a_golden_col.vmt
Modern Warfare Shadow Company  Ragdoll/materials/kuge/bionic body-rise/german/ksk/heads/female/hair/hair_a_brown_dark_col.vmt
Modern Warfare Shadow Company  Ragdoll/materials/kuge/bionic body-rise/german/ksk/heads/female/hair/hair_a_mask.vtf
Modern Warfare Shadow Company  Ragdoll/materials/kuge/bionic body-rise/german/ksk/heads/female/hair/hair_a_golden_col.vtf
Modern Warfare Shadow Company  Ragdoll/materials/kuge/bionic body-rise/german/ksk/heads/female/hair/hair_b_brown_col.vmt
Modern Warfare Shadow Company  Ragdoll/materials/kuge/bionic body-rise/german/ksk/heads/female/hair/hair_a_nml.vtf
Modern Warfare Shadow Company  Ragdoll/materials/kuge/bionic body-rise/wilo/heads/pmc_head_2.vmt
Modern Warfare Shadow Company  Ragdoll/materials/kuge/bionic body-rise/wilo/heads/pmc_head_6_nml.vtf
Modern Warfare Shadow Company  Ragdoll/materials/kuge/bionic body-rise/wilo/heads/white_arm_col.vmt
Modern Warfare Shadow Company  Ragdoll/materials/kuge/bionic body-rise/wilo/heads/pmc_head_5_nml.vtf
Modern Warfare Shadow Company  Ragdoll/materials/kuge/bionic body-rise/wilo/heads/pmc_head_8_nml.vtf
Modern Warfare Shadow Company  Ragdoll/materials/kuge/bionic body-rise/wilo/heads/pmc_head_2_nml.vtf
Modern Warfare Shadow Company  Ragdoll/materials/kuge/bionic body-rise/wilo/heads/pmc_head_3.vmt
Modern Warfare Shadow Company  Ragdoll/materials/kuge/bionic body-rise/wilo/heads/pmc_head_8.vtf
Modern Warfare Shadow Company  Ragdoll/materials/kuge/bionic body-rise/wilo/heads/pmc_head_7.vtf
Modern Warfare Shadow Company  Ragdoll/materials/kuge/bionic body-rise/wilo/heads/eyelash_col.vmt
Modern Warfare Shadow Company  Ragdoll/materials/kuge/bionic body-rise/wilo/heads/pmc_head_1.vmt
Modern Warfare Shadow Company  Ragdoll/materials/kuge/bionic body-rise/wilo/heads/pmc_head_1_nml.vtf
Modern Warfare Shadow Company  Ragdoll/materials/kuge/bionic body-rise/wilo/heads/mouth_col.vmt
Modern Warfare Shadow Company  Ragdoll/materials/kuge/bionic body-rise/wilo/heads/black_arm_col.vmt
Modern Warfare Shadow Company  Ragdoll/materials/kuge/bionic body-rise/wilo/heads/pmc_head_3_nml.vtf
Modern Warfare Shadow Company  Ragdoll/materials/kuge/bionic body-rise/wilo/heads/pmc_head_1.vtf
Modern Warfare Shadow Company  Ragdoll/materials/kuge/bionic body-rise/wilo/heads/pmc_head_2.vtf
Modern Warfare Shadow Company  Ragdoll/materials/kuge/bionic body-rise/wilo/heads/pmc_head_3.vtf
Modern Warfare Shadow Company  Ragdoll/materials/kuge/bionic body-rise/wilo/heads/pmc_head_4_nml.vtf
Modern Warfare Shadow Company  Ragdoll/materials/kuge/bionic body-rise/wilo/heads/pmc_head_7_nml.vtf
Modern Warfare Shadow Company  Ragdoll/materials/kuge/bionic body-rise/wilo/heads/pmc_head_6.vtf
Modern Warfare Shadow Company  Ragdoll/materials/kuge/bionic body-rise/wilo/heads/pmc_head_4.vmt
Modern Warfare Shadow Company  Ragdoll/materials/kuge/bionic body-rise/wilo/heads/eyeball_l.vmt
Modern Warfare Shadow Company  Ragdoll/materials/kuge/bionic body-rise/wilo/heads/pmc_head_5.vtf
Modern Warfare Shadow Company  Ragdoll/materials/kuge/bionic body-rise/wilo/heads/pmc_head_6.vmt
Modern Warfare Shadow Company  Ragdoll/materials/kuge/bionic body-rise/wilo/heads/pmc_head_5.vmt
Modern Warfare Shadow Company  Ragdoll/materials/kuge/bionic body-rise/wilo/heads/pmc_head_4.vtf
Modern Warfare Shadow Company  Ragdoll/materials/kuge/bionic body-rise/wilo/heads/pmc_head_7.vmt
Modern Warfare Shadow Company  Ragdoll/materials/kuge/bionic body-rise/wilo/heads/eyeball_r.vmt
Modern Warfare Shadow Company  Ragdoll/materials/kuge/bionic body-rise/wilo/heads/pmc_head_8.vmt
Modern Warfare Shadow Company  Ragdoll/materials/kuge/bionic body-rise/wilo/pmc/jackson/collar_nml.vtf
Modern Warfare Shadow Company  Ragdoll/materials/kuge/bionic body-rise/wilo/pmc/jackson/white_arm_col.vmt
Modern Warfare Shadow Company  Ragdoll/materials/kuge/bionic body-rise/wilo/pmc/jackson/hair_cap_col.vmt
Modern Warfare Shadow Company  Ragdoll/materials/kuge/bionic body-rise/wilo/pmc/jackson/hair_b_col.vmt
Modern Warfare Shadow Company  Ragdoll/materials/kuge/bionic body-rise/wilo/pmc/jackson/hair_b_col.vtf
Modern Warfare Shadow Company  Ragdoll/materials/kuge/bionic body-rise/wilo/pmc/jackson/hair_a_col.vmt
Modern Warfare Shadow Company  Ragdoll/materials/kuge/bionic body-rise/wilo/pmc/jackson/hair_cap_col.vtf
Modern Warfare Shadow Company  Ragdoll/materials/kuge/bionic body-rise/wilo/pmc/jackson/teeth_col.vtf
Modern Warfare Shadow Company  Ragdoll/materials/kuge/bionic body-rise/wilo/pmc/jackson/teeth_nml.vtf
Modern Warfare Shadow Company  Ragdoll/materials/kuge/bionic body-rise/wilo/pmc/jackson/hair_cap_mask.vtf
Modern Warfare Shadow Company  Ragdoll/materials/kuge/bionic body-rise/wilo/pmc/jackson/tongue_mask.vtf
Modern Warfare Shadow Company  Ragdoll/materials/kuge/bionic body-rise/wilo/pmc/jackson/eyelash_col.vmt
Modern Warfare Shadow Company  Ragdoll/materials/kuge/bionic body-rise/wilo/pmc/jackson/tongue_nml.vtf
Modern Warfare Shadow Company  Ragdoll/materials/kuge/bionic body-rise/wilo/pmc/jackson/face_nml.vtf
Modern Warfare Shadow Company  Ragdoll/materials/kuge/bionic body-rise/wilo/pmc/jackson/collar_col.vtf
Modern Warfare Shadow Company  Ragdoll/materials/kuge/bionic body-rise/wilo/pmc/jackson/mouth_col.vmt
Modern Warfare Shadow Company  Ragdoll/materials/kuge/bionic body-rise/wilo/pmc/jackson/face_col.vtf
Modern Warfare Shadow Company  Ragdoll/materials/kuge/bionic body-rise/wilo/pmc/jackson/hair_mask.vtf
Modern Warfare Shadow Company  Ragdoll/materials/kuge/bionic body-rise/wilo/pmc/jackson/face_col.vmt
Modern Warfare Shadow Company  Ragdoll/materials/kuge/bionic body-rise/wilo/pmc/jackson/hair_nml.vtf
Modern Warfare Shadow Company  Ragdoll/materials/kuge/bionic body-rise/wilo/pmc/jackson/teeth_col.vmt
Modern Warfare Shadow Company  Ragdoll/materials/kuge/bionic body-rise/wilo/pmc/jackson/face_mask.vtf
Modern Warfare Shadow Company  Ragdoll/materials/kuge/bionic body-rise/wilo/pmc/jackson/white_arm_col.vtf
Modern Warfare Shadow Company  Ragdoll/materials/kuge/bionic body-rise/wilo/pmc/jackson/tongue_col.vmt
Modern Warfare Shadow Company  Ragdoll/materials/kuge/bionic body-rise/wilo/pmc/jackson/collar_col.vmt
Modern Warfare Shadow Company  Ragdoll/materials/kuge/bionic body-rise/wilo/pmc/jackson/eyeball_l.vmt
Modern Warfare Shadow Company  Ragdoll/materials/kuge/bionic body-rise/wilo/pmc/jackson/hair_cap_nml.vtf
Modern Warfare Shadow Company  Ragdoll/materials/kuge/bionic body-rise/wilo/pmc/jackson/teeth_mask.vtf
Modern Warfare Shadow Company  Ragdoll/materials/kuge/bionic body-rise/wilo/pmc/jackson/tongue_col.vtf
Modern Warfare Shadow Company  Ragdoll/materials/kuge/bionic body-rise/wilo/pmc/jackson/hair_a_col.vtf
Modern Warfare Shadow Company  Ragdoll/materials/kuge/bionic body-rise/wilo/pmc/jackson/eyeball_r.vmt
Modern Warfare Shadow Company  Ragdoll/materials/kuge/bionic body-rise/2010s-usmc/heads/pmc_head_2.vmt
Modern Warfare Shadow Company  Ragdoll/materials/kuge/bionic body-rise/2010s-usmc/heads/white_arm_col.vmt
Modern Warfare Shadow Company  Ragdoll/materials/kuge/bionic body-rise/2010s-usmc/heads/pmc_head_3.vmt
Modern Warfare Shadow Company  Ragdoll/materials/kuge/bionic body-rise/2010s-usmc/heads/eyelash_col.vmt
Modern Warfare Shadow Company  Ragdoll/materials/kuge/bionic body-rise/2010s-usmc/heads/pmc_head_1.vmt
Modern Warfare Shadow Company  Ragdoll/materials/kuge/bionic body-rise/2010s-usmc/heads/mouth_col.vmt
Modern Warfare Shadow Company  Ragdoll/materials/kuge/bionic body-rise/2010s-usmc/heads/black_arm_col.vmt
Modern Warfare Shadow Company  Ragdoll/materials/kuge/bionic body-rise/2010s-usmc/heads/teeth_col.vmt
Modern Warfare Shadow Company  Ragdoll/materials/kuge/bionic body-rise/2010s-usmc/heads/tongue_col.vmt
Modern Warfare Shadow Company  Ragdoll/materials/kuge/bionic body-rise/2010s-usmc/heads/pmc_head_4.vmt
Modern Warfare Shadow Company  Ragdoll/materials/kuge/bionic body-rise/2010s-usmc/heads/eyeball_l.vmt
Modern Warfare Shadow Company  Ragdoll/materials/kuge/bionic body-rise/2010s-usmc/heads/pmc_head_6.vmt
Modern Warfare Shadow Company  Ragdoll/materials/kuge/bionic body-rise/2010s-usmc/heads/pmc_head_5.vmt
Modern Warfare Shadow Company  Ragdoll/materials/kuge/bionic body-rise/2010s-usmc/heads/pmc_head_7.vmt
Modern Warfare Shadow Company  Ragdoll/materials/kuge/bionic body-rise/2010s-usmc/heads/eyeball_r.vmt
Modern Warfare Shadow Company  Ragdoll/materials/kuge/bionic body-rise/2010s-usmc/heads/pmc_head_8.vmt
Modern Warfare Shadow Company  Ragdoll/materials/kuge/bionic body-rise/2010s-usmc/heads/african/pmc_head_2.vmt
Modern Warfare Shadow Company  Ragdoll/materials/kuge/bionic body-rise/2010s-usmc/heads/african/pmc_head_3.vmt
Modern Warfare Shadow Company  Ragdoll/materials/kuge/bionic body-rise/2010s-usmc/heads/african/black_arm_b_col.vmt
Modern Warfare Shadow Company  Ragdoll/materials/kuge/bionic body-rise/2010s-usmc/heads/african/pmc_head_1.vmt
Modern Warfare Shadow Company  Ragdoll/materials/kuge/bionic body-rise/2010s-usmc/heads/african/black_arm_a_col.vmt
Modern Warfare Shadow Company  Ragdoll/materials/kuge/bionic body-rise/2010s-usmc/heads/african/teeth_col.vmt
Modern Warfare Shadow Company  Ragdoll/materials/kuge/bionic body-rise/2010s-usmc/heads/african/tongue_col.vmt
Modern Warfare Shadow Company  Ragdoll/materials/kuge/bionic body-rise/2010s-usmc/heads/african/pmc_head_4.vmt
Modern Warfare Shadow Company  Ragdoll/materials/kuge/bionic body-rise/2010s-usmc/heads/african/eyeball_l.vmt
Modern Warfare Shadow Company  Ragdoll/materials/kuge/bionic body-rise/2010s-usmc/heads/african/pmc_head_5.vmt
Modern Warfare Shadow Company  Ragdoll/materials/kuge/bionic body-rise/2010s-usmc/heads/african/eyeball_r.vmt
Modern Warfare Shadow Company  Ragdoll/materials/kuge/bionic body-rise/idf/heads/pmc_head_2.vmt
Modern Warfare Shadow Company  Ragdoll/materials/kuge/bionic body-rise/idf/heads/white_arm_col.vmt
Modern Warfare Shadow Company  Ragdoll/materials/kuge/bionic body-rise/idf/heads/pmc_head_3.vmt
Modern Warfare Shadow Company  Ragdoll/materials/kuge/bionic body-rise/idf/heads/eyelash_col.vmt
Modern Warfare Shadow Company  Ragdoll/materials/kuge/bionic body-rise/idf/heads/pmc_head_1.vmt
Modern Warfare Shadow Company  Ragdoll/materials/kuge/bionic body-rise/idf/heads/mouth_col.vmt
Modern Warfare Shadow Company  Ragdoll/materials/kuge/bionic body-rise/idf/heads/pmc_head_4.vmt
Modern Warfare Shadow Company  Ragdoll/materials/kuge/bionic body-rise/idf/heads/eyeball_l.vmt
Modern Warfare Shadow Company  Ragdoll/materials/kuge/bionic body-rise/idf/heads/pmc_head_6.vmt
Modern Warfare Shadow Company  Ragdoll/materials/kuge/bionic body-rise/idf/heads/pmc_head_5.vmt
Modern Warfare Shadow Company  Ragdoll/materials/kuge/bionic body-rise/idf/heads/pmc_head_7.vmt
Modern Warfare Shadow Company  Ragdoll/materials/kuge/bionic body-rise/idf/heads/eyeball_r.vmt
Modern Warfare Shadow Company  Ragdoll/materials/kuge/bionic body-rise/idf/heads/pmc_head_8.vmt
Modern Warfare Shadow Company  Ragdoll/materials/kuge/bionic body-rise/russian/a3_heads/pmc_head_2.vmt
Modern Warfare Shadow Company  Ragdoll/materials/kuge/bionic body-rise/russian/a3_heads/white_arm_col.vmt
Modern Warfare Shadow Company  Ragdoll/materials/kuge/bionic body-rise/russian/a3_heads/pmc_head_3.vmt
Modern Warfare Shadow Company  Ragdoll/materials/kuge/bionic body-rise/russian/a3_heads/pmc_head_1.vmt
Modern Warfare Shadow Company  Ragdoll/materials/kuge/bionic body-rise/russian/a3_heads/pmc_head_4.vmt
Modern Warfare Shadow Company  Ragdoll/materials/kuge/bionic body-rise/russian/a3_heads/eyeball_l.vmt
Modern Warfare Shadow Company  Ragdoll/materials/kuge/bionic body-rise/russian/a3_heads/pmc_head_6.vmt
Modern Warfare Shadow Company  Ragdoll/materials/kuge/bionic body-rise/russian/a3_heads/pmc_head_5.vmt
Modern Warfare Shadow Company  Ragdoll/materials/kuge/bionic body-rise/russian/a3_heads/pmc_head_7.vmt
Modern Warfare Shadow Company  Ragdoll/materials/kuge/bionic body-rise/russian/a3_heads/eyeball_r.vmt
Modern Warfare Shadow Company  Ragdoll/materials/kuge/bionic body-rise/russian/a3_heads/pmc_head_8.vmt
Modern Warfare Shadow Company  Ragdoll/materials/kuge/bionic body-rise/russian/heads/pmc_head_2.vmt
Modern Warfare Shadow Company  Ragdoll/materials/kuge/bionic body-rise/russian/heads/white_arm_col.vmt
Modern Warfare Shadow Company  Ragdoll/materials/kuge/bionic body-rise/russian/heads/pmc_head_3.vmt
Modern Warfare Shadow Company  Ragdoll/materials/kuge/bionic body-rise/russian/heads/eyelash_col.vmt
Modern Warfare Shadow Company  Ragdoll/materials/kuge/bionic body-rise/russian/heads/pmc_head_1.vmt
Modern Warfare Shadow Company  Ragdoll/materials/kuge/bionic body-rise/russian/heads/mouth_col.vmt
Modern Warfare Shadow Company  Ragdoll/materials/kuge/bionic body-rise/russian/heads/pmc_head_4.vmt
Modern Warfare Shadow Company  Ragdoll/materials/kuge/bionic body-rise/russian/heads/eyeball_l.vmt
Modern Warfare Shadow Company  Ragdoll/materials/kuge/bionic body-rise/russian/heads/pmc_head_6.vmt
Modern Warfare Shadow Company  Ragdoll/materials/kuge/bionic body-rise/russian/heads/pmc_head_5.vmt
Modern Warfare Shadow Company  Ragdoll/materials/kuge/bionic body-rise/russian/heads/pmc_head_7.vmt
Modern Warfare Shadow Company  Ragdoll/materials/kuge/bionic body-rise/russian/heads/eyeball_r.vmt
Modern Warfare Shadow Company  Ragdoll/materials/kuge/bionic body-rise/russian/heads/pmc_head_8.vmt
Modern Warfare Shadow Company  Ragdoll/materials/kuge/bionic body-rise/russian/heads/female/pmc_head_2.vmt
Modern Warfare Shadow Company  Ragdoll/materials/kuge/bionic body-rise/russian/heads/female/pmc_head_3.vmt
Modern Warfare Shadow Company  Ragdoll/materials/kuge/bionic body-rise/russian/heads/female/eyelash_col.vmt
Modern Warfare Shadow Company  Ragdoll/materials/kuge/bionic body-rise/russian/heads/female/pmc_head_1.vmt
Modern Warfare Shadow Company  Ragdoll/materials/kuge/bionic body-rise/russian/heads/female/mouth_col.vmt
Modern Warfare Shadow Company  Ragdoll/materials/kuge/bionic body-rise/russian/heads/female/hands_a_col.vmt
Modern Warfare Shadow Company  Ragdoll/materials/kuge/bionic body-rise/russian/heads/female/teeth_col.vmt
Modern Warfare Shadow Company  Ragdoll/materials/kuge/bionic body-rise/russian/heads/female/tongue_col.vmt
Modern Warfare Shadow Company  Ragdoll/materials/kuge/bionic body-rise/russian/heads/female/pmc_head_4.vmt
Modern Warfare Shadow Company  Ragdoll/materials/kuge/bionic body-rise/russian/heads/female/eyeball_l.vmt
Modern Warfare Shadow Company  Ragdoll/materials/kuge/bionic body-rise/russian/heads/female/pmc_head_6.vmt
Modern Warfare Shadow Company  Ragdoll/materials/kuge/bionic body-rise/russian/heads/female/pmc_head_5.vmt
Modern Warfare Shadow Company  Ragdoll/materials/kuge/bionic body-rise/russian/heads/female/hands_b_col.vmt
Modern Warfare Shadow Company  Ragdoll/materials/kuge/bionic body-rise/russian/heads/female/eyeball_r.vmt
Modern Warfare Shadow Company  Ragdoll/materials/kuge/bionic body-rise/2040 us soldier/land warrior 2.0/female heads/pmc_head_2.vmt
Modern Warfare Shadow Company  Ragdoll/materials/kuge/bionic body-rise/2040 us soldier/land warrior 2.0/female heads/hands_c_col.vtf
Modern Warfare Shadow Company  Ragdoll/materials/kuge/bionic body-rise/2040 us soldier/land warrior 2.0/female heads/hands_a_col.vtf
Modern Warfare Shadow Company  Ragdoll/materials/kuge/bionic body-rise/2040 us soldier/land warrior 2.0/female heads/hands_nml.vtf
Modern Warfare Shadow Company  Ragdoll/materials/kuge/bionic body-rise/2040 us soldier/land warrior 2.0/female heads/pmc_head_3.vmt
Modern Warfare Shadow Company  Ragdoll/materials/kuge/bionic body-rise/2040 us soldier/land warrior 2.0/female heads/eyelash_col.vmt
Modern Warfare Shadow Company  Ragdoll/materials/kuge/bionic body-rise/2040 us soldier/land warrior 2.0/female heads/pmc_head_1.vmt
Modern Warfare Shadow Company  Ragdoll/materials/kuge/bionic body-rise/2040 us soldier/land warrior 2.0/female heads/mouth_col.vmt
Modern Warfare Shadow Company  Ragdoll/materials/kuge/bionic body-rise/2040 us soldier/land warrior 2.0/female heads/hands_a_col.vmt
Modern Warfare Shadow Company  Ragdoll/materials/kuge/bionic body-rise/2040 us soldier/land warrior 2.0/female heads/hands_c_col.vmt
Modern Warfare Shadow Company  Ragdoll/materials/kuge/bionic body-rise/2040 us soldier/land warrior 2.0/female heads/hands_d_col.vmt
Modern Warfare Shadow Company  Ragdoll/materials/kuge/bionic body-rise/2040 us soldier/land warrior 2.0/female heads/hands_mask.vtf
Modern Warfare Shadow Company  Ragdoll/materials/kuge/bionic body-rise/2040 us soldier/land warrior 2.0/female heads/hands_d_col.vtf
Modern Warfare Shadow Company  Ragdoll/materials/kuge/bionic body-rise/2040 us soldier/land warrior 2.0/female heads/teeth_col.vmt
Modern Warfare Shadow Company  Ragdoll/materials/kuge/bionic body-rise/2040 us soldier/land warrior 2.0/female heads/tongue_col.vmt
Modern Warfare Shadow Company  Ragdoll/materials/kuge/bionic body-rise/2040 us soldier/land warrior 2.0/female heads/pmc_head_4.vmt
Modern Warfare Shadow Company  Ragdoll/materials/kuge/bionic body-rise/2040 us soldier/land warrior 2.0/female heads/eyeball_l.vmt
Modern Warfare Shadow Company  Ragdoll/materials/kuge/bionic body-rise/2040 us soldier/land warrior 2.0/female heads/pmc_head_6.vmt
Modern Warfare Shadow Company  Ragdoll/materials/kuge/bionic body-rise/2040 us soldier/land warrior 2.0/female heads/pmc_head_5.vmt
Modern Warfare Shadow Company  Ragdoll/materials/kuge/bionic body-rise/2040 us soldier/land warrior 2.0/female heads/hands_b_col.vmt
Modern Warfare Shadow Company  Ragdoll/materials/kuge/bionic body-rise/2040 us soldier/land warrior 2.0/female heads/pmc_head_7.vmt
Modern Warfare Shadow Company  Ragdoll/materials/kuge/bionic body-rise/2040 us soldier/land warrior 2.0/female heads/pmc_head_9.vmt
Modern Warfare Shadow Company  Ragdoll/materials/kuge/bionic body-rise/2040 us soldier/land warrior 2.0/female heads/eyeball_r.vmt
Modern Warfare Shadow Company  Ragdoll/materials/kuge/bionic body-rise/2040 us soldier/land warrior 2.0/female heads/pmc_head_10.vmt
Modern Warfare Shadow Company  Ragdoll/materials/kuge/bionic body-rise/2040 us soldier/land warrior 2.0/female heads/pmc_head_8.vmt
Modern Warfare Shadow Company  Ragdoll/materials/kuge/bionic body-rise/2040 us soldier/land warrior 2.0/female heads/hands_b_col.vtf
Modern Warfare Shadow Company  Ragdoll/materials/kuge/bionic body-rise/2040 us soldier/land warrior 2.0/female heads/hair/hair_a_brown_col.vtf
Modern Warfare Shadow Company  Ragdoll/materials/kuge/bionic body-rise/2040 us soldier/land warrior 2.0/female heads/hair/hair_b_nml.vtf
Modern Warfare Shadow Company  Ragdoll/materials/kuge/bionic body-rise/2040 us soldier/land warrior 2.0/female heads/hair/hair_a_col.vmt
Modern Warfare Shadow Company  Ragdoll/materials/kuge/bionic body-rise/2040 us soldier/land warrior 2.0/female heads/hair/hair_b_golden_col.vtf
Modern Warfare Shadow Company  Ragdoll/materials/kuge/bionic body-rise/2040 us soldier/land warrior 2.0/female heads/hair/hair_a_brown_col.vmt
Modern Warfare Shadow Company  Ragdoll/materials/kuge/bionic body-rise/2040 us soldier/land warrior 2.0/female heads/hair/hair_b_golden_col.vmt
Modern Warfare Shadow Company  Ragdoll/materials/kuge/bionic body-rise/2040 us soldier/land warrior 2.0/female heads/hair/hair_a_golden_col.vmt
Modern Warfare Shadow Company  Ragdoll/materials/kuge/bionic body-rise/2040 us soldier/land warrior 2.0/female heads/hair/hair_b_brown_col.vtf
Modern Warfare Shadow Company  Ragdoll/materials/kuge/bionic body-rise/2040 us soldier/land warrior 2.0/female heads/hair/hair_a_mask.vtf
Modern Warfare Shadow Company  Ragdoll/materials/kuge/bionic body-rise/2040 us soldier/land warrior 2.0/female heads/hair/hair_a_golden_col.vtf
Modern Warfare Shadow Company  Ragdoll/materials/kuge/bionic body-rise/2040 us soldier/land warrior 2.0/female heads/hair/hair_b_brown_col.vmt
Modern Warfare Shadow Company  Ragdoll/materials/kuge/bionic body-rise/2040 us soldier/land warrior 2.0/female heads/hair/hair_a_nml.vtf
Modern Warfare Shadow Company  Ragdoll/materials/kuge/bionic body-rise/2040 us soldier/land warrior 2.0/female heads/hair/hair_b_mask.vtf
Modern Warfare Shadow Company  Ragdoll/materials/kuge/bionic body-rise/sas2045/heads/pmc_head_2.vmt
Modern Warfare Shadow Company  Ragdoll/materials/kuge/bionic body-rise/sas2045/heads/detail_noise.vtf
Modern Warfare Shadow Company  Ragdoll/materials/kuge/bionic body-rise/sas2045/heads/white_arm_tattoo_a_col.vmt
Modern Warfare Shadow Company  Ragdoll/materials/kuge/bionic body-rise/sas2045/heads/pmc_head_13.vmt
Modern Warfare Shadow Company  Ragdoll/materials/kuge/bionic body-rise/sas2045/heads/white_arm_col.vmt
Modern Warfare Shadow Company  Ragdoll/materials/kuge/bionic body-rise/sas2045/heads/arab_arm_col.vtf
Modern Warfare Shadow Company  Ragdoll/materials/kuge/bionic body-rise/sas2045/heads/pmc_head_8_nml.vtf
Modern Warfare Shadow Company  Ragdoll/materials/kuge/bionic body-rise/sas2045/heads/pmc_head_2_nml.vtf
Modern Warfare Shadow Company  Ragdoll/materials/kuge/bionic body-rise/sas2045/heads/pmc_head_9.vtf
Modern Warfare Shadow Company  Ragdoll/materials/kuge/bionic body-rise/sas2045/heads/white_arm_tattoo_a_col.vtf
Modern Warfare Shadow Company  Ragdoll/materials/kuge/bionic body-rise/sas2045/heads/pmc_head_3.vmt
Modern Warfare Shadow Company  Ragdoll/materials/kuge/bionic body-rise/sas2045/heads/pmc_head_8.vtf
Modern Warfare Shadow Company  Ragdoll/materials/kuge/bionic body-rise/sas2045/heads/pmc_head_13.vtf
Modern Warfare Shadow Company  Ragdoll/materials/kuge/bionic body-rise/sas2045/heads/pmc_head_7.vtf
Modern Warfare Shadow Company  Ragdoll/materials/kuge/bionic body-rise/sas2045/heads/pmc_head_9_nml.vtf
Modern Warfare Shadow Company  Ragdoll/materials/kuge/bionic body-rise/sas2045/heads/black_arm_b_col.vmt
Modern Warfare Shadow Company  Ragdoll/materials/kuge/bionic body-rise/sas2045/heads/eyelash_col.vmt
Modern Warfare Shadow Company  Ragdoll/materials/kuge/bionic body-rise/sas2045/heads/white_arm_tattoo_d_col.vtf
Modern Warfare Shadow Company  Ragdoll/materials/kuge/bionic body-rise/sas2045/heads/pmc_head_12.vmt
Modern Warfare Shadow Company  Ragdoll/materials/kuge/bionic body-rise/sas2045/heads/pmc_head_11.vmt
Modern Warfare Shadow Company  Ragdoll/materials/kuge/bionic body-rise/sas2045/heads/pmc_head_1.vmt
Modern Warfare Shadow Company  Ragdoll/materials/kuge/bionic body-rise/sas2045/heads/white_arm_nml.vtf
Modern Warfare Shadow Company  Ragdoll/materials/kuge/bionic body-rise/sas2045/heads/pmc_head_1_nml.vtf
Modern Warfare Shadow Company  Ragdoll/materials/kuge/bionic body-rise/sas2045/heads/mouth_col.vmt
Modern Warfare Shadow Company  Ragdoll/materials/kuge/bionic body-rise/sas2045/heads/pmc_head_15.vmt
Modern Warfare Shadow Company  Ragdoll/materials/kuge/bionic body-rise/sas2045/heads/black_arm_a_col.vmt
Modern Warfare Shadow Company  Ragdoll/materials/kuge/bionic body-rise/sas2045/heads/white_arm_tattoo_d_col.vmt
Modern Warfare Shadow Company  Ragdoll/materials/kuge/bionic body-rise/sas2045/heads/pmc_head_3_nml.vtf
Modern Warfare Shadow Company  Ragdoll/materials/kuge/bionic body-rise/sas2045/heads/white_arm_mask.vtf
Modern Warfare Shadow Company  Ragdoll/materials/kuge/bionic body-rise/sas2045/heads/pmc_head_1.vtf
Modern Warfare Shadow Company  Ragdoll/materials/kuge/bionic body-rise/sas2045/heads/pmc_head_14.vtf
Modern Warfare Shadow Company  Ragdoll/materials/kuge/bionic body-rise/sas2045/heads/white_arm_tattoo_b_col.vmt
Modern Warfare Shadow Company  Ragdoll/materials/kuge/bionic body-rise/sas2045/heads/teeth_col.vmt
Modern Warfare Shadow Company  Ragdoll/materials/kuge/bionic body-rise/sas2045/heads/pmc_head_15.vtf
Modern Warfare Shadow Company  Ragdoll/materials/kuge/bionic body-rise/sas2045/heads/white_arm_col.vtf
Modern Warfare Shadow Company  Ragdoll/materials/kuge/bionic body-rise/sas2045/heads/pmc_head_2.vtf
Modern Warfare Shadow Company  Ragdoll/materials/kuge/bionic body-rise/sas2045/heads/pmc_head_3.vtf
Modern Warfare Shadow Company  Ragdoll/materials/kuge/bionic body-rise/sas2045/heads/pmc_head_7_nml.vtf
Modern Warfare Shadow Company  Ragdoll/materials/kuge/bionic body-rise/sas2045/heads/pmc_head_13_nml.vtf
Modern Warfare Shadow Company  Ragdoll/materials/kuge/bionic body-rise/sas2045/heads/white_arm_tattoo_c_col.vmt
Modern Warfare Shadow Company  Ragdoll/materials/kuge/bionic body-rise/sas2045/heads/tongue_col.vmt
Modern Warfare Shadow Company  Ragdoll/materials/kuge/bionic body-rise/sas2045/heads/pmc_head_4.vmt
Modern Warfare Shadow Company  Ragdoll/materials/kuge/bionic body-rise/sas2045/heads/eyeball_l.vmt
Modern Warfare Shadow Company  Ragdoll/materials/kuge/bionic body-rise/sas2045/heads/pmc_head_14.vmt
Modern Warfare Shadow Company  Ragdoll/materials/kuge/bionic body-rise/sas2045/heads/pmc_head_6.vmt
Modern Warfare Shadow Company  Ragdoll/materials/kuge/bionic body-rise/sas2045/heads/pmc_head_5.vmt
Modern Warfare Shadow Company  Ragdoll/materials/kuge/bionic body-rise/sas2045/heads/black_arm_c_col.vmt
Modern Warfare Shadow Company  Ragdoll/materials/kuge/bionic body-rise/sas2045/heads/white_arm_tattoo_c_col.vtf
Modern Warfare Shadow Company  Ragdoll/materials/kuge/bionic body-rise/sas2045/heads/pmc_head_7.vmt
Modern Warfare Shadow Company  Ragdoll/materials/kuge/bionic body-rise/sas2045/heads/arab_arm_col.vmt
Modern Warfare Shadow Company  Ragdoll/materials/kuge/bionic body-rise/sas2045/heads/pmc_head_9.vmt
Modern Warfare Shadow Company  Ragdoll/materials/kuge/bionic body-rise/sas2045/heads/eyeball_r.vmt
Modern Warfare Shadow Company  Ragdoll/materials/kuge/bionic body-rise/sas2045/heads/pmc_head_10.vmt
Modern Warfare Shadow Company  Ragdoll/materials/kuge/bionic body-rise/sas2045/heads/pmc_head_8.vmt
Modern Warfare Shadow Company  Ragdoll/materials/kuge/bionic body-rise/sas2045/heads/white_arm_tattoo_b_col.vtf
Modern Warfare Shadow Company  Ragdoll/materials/kuge/bionic body-rise/sas2045/heads/black_arm_a_col.vtf
Modern Warfare Shadow Company  Ragdoll/materials/kuge/bionic body-rise/sas2045/heads/beard/beard_cap_col.vmt
Modern Warfare Shadow Company  Ragdoll/materials/kuge/bionic body-rise/sas2045/heads/beard/beard_b_col.vmt
Modern Warfare Shadow Company  Ragdoll/materials/kuge/bionic body-rise/sas2045/heads/beard/beard_cap_a_col.vmt
Modern Warfare Shadow Company  Ragdoll/materials/kuge/bionic body-rise/sas2045/heads/beard/beard_a_col.vmt
Modern Warfare Shadow Company  Ragdoll/materials/kuge/bionic body-rise/pla-airborne/heads/pmc_head_2.vmt
Modern Warfare Shadow Company  Ragdoll/materials/kuge/bionic body-rise/pla-airborne/heads/pmc_head_6_nml.vtf
Modern Warfare Shadow Company  Ragdoll/materials/kuge/bionic body-rise/pla-airborne/heads/pmc_head_5_nml.vtf
Modern Warfare Shadow Company  Ragdoll/materials/kuge/bionic body-rise/pla-airborne/heads/pmc_head_8_nml.vtf
Modern Warfare Shadow Company  Ragdoll/materials/kuge/bionic body-rise/pla-airborne/heads/pmc_head_2_nml.vtf
Modern Warfare Shadow Company  Ragdoll/materials/kuge/bionic body-rise/pla-airborne/heads/asias_arm_col.vtf
Modern Warfare Shadow Company  Ragdoll/materials/kuge/bionic body-rise/pla-airborne/heads/pmc_head_3.vmt
Modern Warfare Shadow Company  Ragdoll/materials/kuge/bionic body-rise/pla-airborne/heads/pmc_head_8.vtf
Modern Warfare Shadow Company  Ragdoll/materials/kuge/bionic body-rise/pla-airborne/heads/pmc_head_7.vtf
Modern Warfare Shadow Company  Ragdoll/materials/kuge/bionic body-rise/pla-airborne/heads/eyelash_col.vmt
Modern Warfare Shadow Company  Ragdoll/materials/kuge/bionic body-rise/pla-airborne/heads/pmc_head_1.vmt
Modern Warfare Shadow Company  Ragdoll/materials/kuge/bionic body-rise/pla-airborne/heads/mouth_col.vmt
Modern Warfare Shadow Company  Ragdoll/materials/kuge/bionic body-rise/pla-airborne/heads/pmc_head_3_nml.vtf
Modern Warfare Shadow Company  Ragdoll/materials/kuge/bionic body-rise/pla-airborne/heads/pmc_head_2.png
Modern Warfare Shadow Company  Ragdoll/materials/kuge/bionic body-rise/pla-airborne/heads/pmc_head_1.vtf
Modern Warfare Shadow Company  Ragdoll/materials/kuge/bionic body-rise/pla-airborne/heads/teeth_col.vmt
Modern Warfare Shadow Company  Ragdoll/materials/kuge/bionic body-rise/pla-airborne/heads/pmc_head_2.vtf
Modern Warfare Shadow Company  Ragdoll/materials/kuge/bionic body-rise/pla-airborne/heads/pmc_head_3.vtf
Modern Warfare Shadow Company  Ragdoll/materials/kuge/bionic body-rise/pla-airborne/heads/pmc_head_4_nml.vtf
Modern Warfare Shadow Company  Ragdoll/materials/kuge/bionic body-rise/pla-airborne/heads/pmc_head_7_nml.vtf
Modern Warfare Shadow Company  Ragdoll/materials/kuge/bionic body-rise/pla-airborne/heads/pmc_head_1.png
Modern Warfare Shadow Company  Ragdoll/materials/kuge/bionic body-rise/pla-airborne/heads/tongue_col.vmt
Modern Warfare Shadow Company  Ragdoll/materials/kuge/bionic body-rise/pla-airborne/heads/pmc_head_6.vtf
Modern Warfare Shadow Company  Ragdoll/materials/kuge/bionic body-rise/pla-airborne/heads/pmc_head_4.vmt
Modern Warfare Shadow Company  Ragdoll/materials/kuge/bionic body-rise/pla-airborne/heads/asias_arm_col.vmt
Modern Warfare Shadow Company  Ragdoll/materials/kuge/bionic body-rise/pla-airborne/heads/eyeball_l.vmt
Modern Warfare Shadow Company  Ragdoll/materials/kuge/bionic body-rise/pla-airborne/heads/pmc_head_5.vtf
Modern Warfare Shadow Company  Ragdoll/materials/kuge/bionic body-rise/pla-airborne/heads/pmc_head_6.vmt
Modern Warfare Shadow Company  Ragdoll/materials/kuge/bionic body-rise/pla-airborne/heads/pmc_head_5.vmt
Modern Warfare Shadow Company  Ragdoll/materials/kuge/bionic body-rise/pla-airborne/heads/pmc_head_4.vtf
Modern Warfare Shadow Company  Ragdoll/materials/kuge/bionic body-rise/pla-airborne/heads/pmc_head_7.vmt
Modern Warfare Shadow Company  Ragdoll/materials/kuge/bionic body-rise/pla-airborne/heads/eyeball_r.vmt
Modern Warfare Shadow Company  Ragdoll/materials/kuge/bionic body-rise/pla-airborne/heads/pmc_head_8.vmt
Modern Warfare Shadow Company  Ragdoll/materials/kuge/bionic body-rise/guif war-us/heads/pmc_head_2.vmt
Modern Warfare Shadow Company  Ragdoll/materials/kuge/bionic body-rise/guif war-us/heads/pmc_head_6_nml.vtf
Modern Warfare Shadow Company  Ragdoll/materials/kuge/bionic body-rise/guif war-us/heads/eyes_cornea.vtf
Modern Warfare Shadow Company  Ragdoll/materials/kuge/bionic body-rise/guif war-us/heads/white_arm_col.vmt
Modern Warfare Shadow Company  Ragdoll/materials/kuge/bionic body-rise/guif war-us/heads/pmc_head_5_nml.vtf
Modern Warfare Shadow Company  Ragdoll/materials/kuge/bionic body-rise/guif war-us/heads/pmc_head_8_nml.vtf
Modern Warfare Shadow Company  Ragdoll/materials/kuge/bionic body-rise/guif war-us/heads/pmc_head_2_nml.vtf
Modern Warfare Shadow Company  Ragdoll/materials/kuge/bionic body-rise/guif war-us/heads/pmc_head_mask.vtf
Modern Warfare Shadow Company  Ragdoll/materials/kuge/bionic body-rise/guif war-us/heads/pmc_head_3.vmt
Modern Warfare Shadow Company  Ragdoll/materials/kuge/bionic body-rise/guif war-us/heads/eyeball_r.vtf
Modern Warfare Shadow Company  Ragdoll/materials/kuge/bionic body-rise/guif war-us/heads/pmc_head_8.vtf
Modern Warfare Shadow Company  Ragdoll/materials/kuge/bionic body-rise/guif war-us/heads/eye_lightwarp.vtf
Modern Warfare Shadow Company  Ragdoll/materials/kuge/bionic body-rise/guif war-us/heads/pmc_head_7.vtf
Modern Warfare Shadow Company  Ragdoll/materials/kuge/bionic body-rise/guif war-us/heads/eyelash_col.vmt
Modern Warfare Shadow Company  Ragdoll/materials/kuge/bionic body-rise/guif war-us/heads/black_arm_col.vtf
Modern Warfare Shadow Company  Ragdoll/materials/kuge/bionic body-rise/guif war-us/heads/lightwarp_flesh.vtf
Modern Warfare Shadow Company  Ragdoll/materials/kuge/bionic body-rise/guif war-us/heads/eyelash_col.vtf
Modern Warfare Shadow Company  Ragdoll/materials/kuge/bionic body-rise/guif war-us/heads/pmc_head_1.vmt
Modern Warfare Shadow Company  Ragdoll/materials/kuge/bionic body-rise/guif war-us/heads/mouth_col.vtf
Modern Warfare Shadow Company  Ragdoll/materials/kuge/bionic body-rise/guif war-us/heads/eyelash_nml.vtf
Modern Warfare Shadow Company  Ragdoll/materials/kuge/bionic body-rise/guif war-us/heads/white_arm_nml.vtf
Modern Warfare Shadow Company  Ragdoll/materials/kuge/bionic body-rise/guif war-us/heads/pmc_head_1_nml.vtf
Modern Warfare Shadow Company  Ragdoll/materials/kuge/bionic body-rise/guif war-us/heads/mouth_col.vmt
Modern Warfare Shadow Company  Ragdoll/materials/kuge/bionic body-rise/guif war-us/heads/mouth_mask.vtf
Modern Warfare Shadow Company  Ragdoll/materials/kuge/bionic body-rise/guif war-us/heads/black_arm_col.vmt
Modern Warfare Shadow Company  Ragdoll/materials/kuge/bionic body-rise/guif war-us/heads/eyeball_l.vtf
Modern Warfare Shadow Company  Ragdoll/materials/kuge/bionic body-rise/guif war-us/heads/pmc_head_3_nml.vtf
Modern Warfare Shadow Company  Ragdoll/materials/kuge/bionic body-rise/guif war-us/heads/white_arm_mask.vtf
Modern Warfare Shadow Company  Ragdoll/materials/kuge/bionic body-rise/guif war-us/heads/mouth_nml.vtf
Modern Warfare Shadow Company  Ragdoll/materials/kuge/bionic body-rise/guif war-us/heads/pmc_head_1.vtf
Modern Warfare Shadow Company  Ragdoll/materials/kuge/bionic body-rise/guif war-us/heads/teeth_col.vmt
Modern Warfare Shadow Company  Ragdoll/materials/kuge/bionic body-rise/guif war-us/heads/white_arm_col.vtf
Modern Warfare Shadow Company  Ragdoll/materials/kuge/bionic body-rise/guif war-us/heads/pmc_head_2.vtf
Modern Warfare Shadow Company  Ragdoll/materials/kuge/bionic body-rise/guif war-us/heads/pmc_head_3.vtf
Modern Warfare Shadow Company  Ragdoll/materials/kuge/bionic body-rise/guif war-us/heads/pmc_head_4_nml.vtf
Modern Warfare Shadow Company  Ragdoll/materials/kuge/bionic body-rise/guif war-us/heads/pmc_head_7_nml.vtf
Modern Warfare Shadow Company  Ragdoll/materials/kuge/bionic body-rise/guif war-us/heads/tongue_col.vmt
Modern Warfare Shadow Company  Ragdoll/materials/kuge/bionic body-rise/guif war-us/heads/pmc_head_6.vtf
Modern Warfare Shadow Company  Ragdoll/materials/kuge/bionic body-rise/guif war-us/heads/pmc_head_4.vmt
Modern Warfare Shadow Company  Ragdoll/materials/kuge/bionic body-rise/guif war-us/heads/eyeball_l.vmt
Modern Warfare Shadow Company  Ragdoll/materials/kuge/bionic body-rise/guif war-us/heads/eyes.vtf
Modern Warfare Shadow Company  Ragdoll/materials/kuge/bionic body-rise/guif war-us/heads/pmc_head_5.vtf
Modern Warfare Shadow Company  Ragdoll/materials/kuge/bionic body-rise/guif war-us/heads/pmc_head_6.vmt
Modern Warfare Shadow Company  Ragdoll/materials/kuge/bionic body-rise/guif war-us/heads/pmc_head_5.vmt
Modern Warfare Shadow Company  Ragdoll/materials/kuge/bionic body-rise/guif war-us/heads/base_m_caucasian_wrp.vtf
Modern Warfare Shadow Company  Ragdoll/materials/kuge/bionic body-rise/guif war-us/heads/pmc_head_4.vtf
Modern Warfare Shadow Company  Ragdoll/materials/kuge/bionic body-rise/guif war-us/heads/pmc_head_7.vmt
Modern Warfare Shadow Company  Ragdoll/materials/kuge/bionic body-rise/guif war-us/heads/eyeball_r.vmt
Modern Warfare Shadow Company  Ragdoll/materials/kuge/bionic body-rise/guif war-us/heads/pmc_head_8.vmt
Modern Warfare Shadow Company  Ragdoll/materials/kuge/bionic body-rise/guif war-us/heads/eyelash_mask.vtf
Modern Warfare Shadow Company  Ragdoll/materials/kuge/bionic body-rise/guif war-us/heads/eye-reflection-cubemap-.vtf
Modern Warfare Shadow Company  Ragdoll/materials/kuge/bionic body-rise/guif war-us/heads/mechanic_eye_ao.vtf
Modern Warfare Shadow Company  Ragdoll/materials/cod_sc_textures_xyi/ins/ins_shadowcompany_vest.vmt
Modern Warfare Shadow Company  Ragdoll/materials/cod_sc_textures_xyi/ins/ins_bloodtype.vmt
Modern Warfare Shadow Company  Ragdoll/materials/cod_sc_textures_xyi/ins/ins_us_nml.vtf
Modern Warfare Shadow Company  Ragdoll/materials/cod_sc_textures_xyi/ins/ins_bloodtype_b_pos.vmt
Modern Warfare Shadow Company  Ragdoll/materials/cod_sc_textures_xyi/ins/ir_base.vmt
Modern Warfare Shadow Company  Ragdoll/materials/cod_sc_textures_xyi/ins/ir_base_col.vtf
Modern Warfare Shadow Company  Ragdoll/materials/cod_sc_textures_xyi/ins/ins_bloodtype_ab_pos.vmt
Modern Warfare Shadow Company  Ragdoll/materials/cod_sc_textures_xyi/ins/ins_us_bgold.vmt
Modern Warfare Shadow Company  Ragdoll/materials/cod_sc_textures_xyi/ins/ins_shadowcompany_vest_nml.vtf
Modern Warfare Shadow Company  Ragdoll/materials/cod_sc_textures_xyi/ins/ins_us_low_blackkhaki_col.vtf
Modern Warfare Shadow Company  Ragdoll/materials/cod_sc_textures_xyi/ins/ins_shadowcompany_vest_col.vtf
Modern Warfare Shadow Company  Ragdoll/materials/cod_sc_textures_xyi/ins/ins_bloodtype_a_neg_col.vtf
Modern Warfare Shadow Company  Ragdoll/materials/cod_sc_textures_xyi/ins/ins_us_bgold_col.vtf
Modern Warfare Shadow Company  Ragdoll/materials/cod_sc_textures_xyi/ins/ins_us_low_blackkhaki.vmt
Modern Warfare Shadow Company  Ragdoll/materials/cod_sc_textures_xyi/ins/ins_shadowcompany_col.vtf
Modern Warfare Shadow Company  Ragdoll/materials/cod_sc_textures_xyi/ins/ins_bloodtype_o_pos_col.vtf
Modern Warfare Shadow Company  Ragdoll/materials/cod_sc_textures_xyi/ins/ins_us_ir.vmt
Modern Warfare Shadow Company  Ragdoll/materials/cod_sc_textures_xyi/ins/ins_us_color_col.vtf
Modern Warfare Shadow Company  Ragdoll/materials/cod_sc_textures_xyi/ins/ir_base_nml.vtf
Modern Warfare Shadow Company  Ragdoll/materials/cod_sc_textures_xyi/ins/ins_bloodtype_o_pos.vmt
Modern Warfare Shadow Company  Ragdoll/materials/cod_sc_textures_xyi/ins/ins_us_low_nml.vtf
Modern Warfare Shadow Company  Ragdoll/materials/cod_sc_textures_xyi/ins/ins_bloodtype_b_neg_col.vtf
Modern Warfare Shadow Company  Ragdoll/materials/cod_sc_textures_xyi/ins/ins_shadowcompany_nml.vtf
Modern Warfare Shadow Company  Ragdoll/materials/cod_sc_textures_xyi/ins/ins_us_ir_col.vtf
Modern Warfare Shadow Company  Ragdoll/materials/cod_sc_textures_xyi/ins/ins_us_color.vmt
Modern Warfare Shadow Company  Ragdoll/materials/cod_sc_textures_xyi/ins/ins_bloodtype_nml.vtf
Modern Warfare Shadow Company  Ragdoll/materials/cod_sc_textures_xyi/ins/ins_bloodtype_ab_pos_col.vtf
Modern Warfare Shadow Company  Ragdoll/materials/cod_sc_textures_xyi/ins/ins_bloodtype_b_pos_col.vtf
Modern Warfare Shadow Company  Ragdoll/materials/cod_sc_textures_xyi/ins/ins_shadowcompany.vmt
Modern Warfare Shadow Company  Ragdoll/materials/cod_sc_textures_xyi/ins/ins_us_ir_nml.vtf
Modern Warfare Shadow Company  Ragdoll/materials/cod_sc_textures_xyi/ins/ins_bloodtype_b_neg.vmt
Modern Warfare Shadow Company  Ragdoll/materials/cod_sc_textures_xyi/helm/c_s10_gasmask.vmt
Modern Warfare Shadow Company  Ragdoll/materials/cod_sc_textures_xyi/helm/acc_headset_3_nml.vtf
Modern Warfare Shadow Company  Ragdoll/materials/cod_sc_textures_xyi/helm/c_s10_gasmask_nml.vtf
Modern Warfare Shadow Company  Ragdoll/materials/cod_sc_textures_xyi/helm/c_pvs31_col.vtf
Modern Warfare Shadow Company  Ragdoll/materials/cod_sc_textures_xyi/helm/pvs15_a_nml.vtf
Modern Warfare Shadow Company  Ragdoll/materials/cod_sc_textures_xyi/helm/acc_headset.vmt
Modern Warfare Shadow Company  Ragdoll/materials/cod_sc_textures_xyi/helm/rv_mask.vmt
Modern Warfare Shadow Company  Ragdoll/materials/cod_sc_textures_xyi/helm/c_ops_core_sckhaki.vmt
Modern Warfare Shadow Company  Ragdoll/materials/cod_sc_textures_xyi/helm/c_s10_lens_nml.vtf
Modern Warfare Shadow Company  Ragdoll/materials/cod_sc_textures_xyi/helm/c_helmet_gear_nml.vtf
Modern Warfare Shadow Company  Ragdoll/materials/cod_sc_textures_xyi/helm/c_ops_core_scgrey.vmt
Modern Warfare Shadow Company  Ragdoll/materials/cod_sc_textures_xyi/helm/acc_headset_col.vtf
Modern Warfare Shadow Company  Ragdoll/materials/cod_sc_textures_xyi/helm/c_scotchtape_nml.vtf
Modern Warfare Shadow Company  Ragdoll/materials/cod_sc_textures_xyi/helm/c_helmet_gear_col.vtf
Modern Warfare Shadow Company  Ragdoll/materials/cod_sc_textures_xyi/helm/acc_headset_3_col.vtf
Modern Warfare Shadow Company  Ragdoll/materials/cod_sc_textures_xyi/helm/c_pvs31_nml.vtf
Modern Warfare Shadow Company  Ragdoll/materials/cod_sc_textures_xyi/helm/c_ct_goggles_lens_nml.vtf
Modern Warfare Shadow Company  Ragdoll/materials/cod_sc_textures_xyi/helm/c_ops_core_scgreen.vmt
Modern Warfare Shadow Company  Ragdoll/materials/cod_sc_textures_xyi/helm/c_scotchtape.vmt
Modern Warfare Shadow Company  Ragdoll/materials/cod_sc_textures_xyi/helm/c_ct_goggles_lens_col.vtf
Modern Warfare Shadow Company  Ragdoll/materials/cod_sc_textures_xyi/helm/c_helmet_sas_nml.vtf
Modern Warfare Shadow Company  Ragdoll/materials/cod_sc_textures_xyi/helm/c_scotchtape_col.vtf
Modern Warfare Shadow Company  Ragdoll/materials/cod_sc_textures_xyi/helm/acc_headset_3.vmt
Modern Warfare Shadow Company  Ragdoll/materials/cod_sc_textures_xyi/helm/c_ct_goggles.vmt
Modern Warfare Shadow Company  Ragdoll/materials/cod_sc_textures_xyi/helm/c_s_balaclava.vmt
Modern Warfare Shadow Company  Ragdoll/materials/cod_sc_textures_xyi/helm/c_pvs31_lens_col.vtf
Modern Warfare Shadow Company  Ragdoll/materials/cod_sc_textures_xyi/helm/c_pvs31_lens_nml.vtf
Modern Warfare Shadow Company  Ragdoll/materials/cod_sc_textures_xyi/helm/c_ops_core_sckhaki_col.vtf
Modern Warfare Shadow Company  Ragdoll/materials/cod_sc_textures_xyi/helm/pvs15_b_nml.vtf
Modern Warfare Shadow Company  Ragdoll/materials/cod_sc_textures_xyi/helm/c_ops_core_scgrey_col.vtf
Modern Warfare Shadow Company  Ragdoll/materials/cod_sc_textures_xyi/helm/c_s_helmet_cover_nml.vtf
Modern Warfare Shadow Company  Ragdoll/materials/cod_sc_textures_xyi/helm/acc_headset_2_nml.vtf
Modern Warfare Shadow Company  Ragdoll/materials/cod_sc_textures_xyi/helm/acc_headset_nml.vtf
Modern Warfare Shadow Company  Ragdoll/materials/cod_sc_textures_xyi/helm/c_ct_goggles_lens.vmt
Modern Warfare Shadow Company  Ragdoll/materials/cod_sc_textures_xyi/helm/pvs15_c_col.vtf
Modern Warfare Shadow Company  Ragdoll/materials/cod_sc_textures_xyi/helm/l4g24.vmt
Modern Warfare Shadow Company  Ragdoll/materials/cod_sc_textures_xyi/helm/c_s_helmet_cover.vmt
Modern Warfare Shadow Company  Ragdoll/materials/cod_sc_textures_xyi/helm/pvs15_lens.vmt
Modern Warfare Shadow Company  Ragdoll/materials/cod_sc_textures_xyi/helm/pvs15_c_nml.vtf
Modern Warfare Shadow Company  Ragdoll/materials/cod_sc_textures_xyi/helm/c_ct_goggles_col.vtf
Modern Warfare Shadow Company  Ragdoll/materials/cod_sc_textures_xyi/helm/l4g24_nml.vtf
Modern Warfare Shadow Company  Ragdoll/materials/cod_sc_textures_xyi/helm/c_helmet_sas_col.vtf
Modern Warfare Shadow Company  Ragdoll/materials/cod_sc_textures_xyi/helm/pvs15_b_col.vtf
Modern Warfare Shadow Company  Ragdoll/materials/cod_sc_textures_xyi/helm/c_s_balaclava_nml.vtf
Modern Warfare Shadow Company  Ragdoll/materials/cod_sc_textures_xyi/helm/c_ct_goggles_nml.vtf
Modern Warfare Shadow Company  Ragdoll/materials/cod_sc_textures_xyi/helm/c_ops_core_nml.vtf
Modern Warfare Shadow Company  Ragdoll/materials/cod_sc_textures_xyi/helm/pvs15_a_col.vtf
Modern Warfare Shadow Company  Ragdoll/materials/cod_sc_textures_xyi/helm/pvs15_a.vmt
Modern Warfare Shadow Company  Ragdoll/materials/cod_sc_textures_xyi/helm/acc_headset_2_col.vtf
Modern Warfare Shadow Company  Ragdoll/materials/cod_sc_textures_xyi/helm/pvs15_b.vmt
Modern Warfare Shadow Company  Ragdoll/materials/cod_sc_textures_xyi/helm/c_s10_lens.vmt
Modern Warfare Shadow Company  Ragdoll/materials/cod_sc_textures_xyi/helm/helmet_asset.vmt
Modern Warfare Shadow Company  Ragdoll/materials/cod_sc_textures_xyi/helm/c_pvs31.vmt
Modern Warfare Shadow Company  Ragdoll/materials/cod_sc_textures_xyi/helm/pvs15_c.vmt
Modern Warfare Shadow Company  Ragdoll/materials/cod_sc_textures_xyi/helm/acc_headset_2.vmt
Modern Warfare Shadow Company  Ragdoll/materials/cod_sc_textures_xyi/helm/c_s_helmet_cover_col.vtf
Modern Warfare Shadow Company  Ragdoll/materials/cod_sc_textures_xyi/helm/c_s_balaclava_col.vtf
Modern Warfare Shadow Company  Ragdoll/materials/cod_sc_textures_xyi/helm/c_helmet_gear.vmt
Modern Warfare Shadow Company  Ragdoll/materials/cod_sc_textures_xyi/helm/c_s10_lens_col.vtf
Modern Warfare Shadow Company  Ragdoll/materials/cod_sc_textures_xyi/helm/helmet_asset_col.vtf
Modern Warfare Shadow Company  Ragdoll/materials/cod_sc_textures_xyi/helm/rv_mask_col.vtf
Modern Warfare Shadow Company  Ragdoll/materials/cod_sc_textures_xyi/helm/rv_mask_nml.vtf
Modern Warfare Shadow Company  Ragdoll/materials/cod_sc_textures_xyi/helm/c_pvs31_lens_blue.vmt
Modern Warfare Shadow Company  Ragdoll/materials/cod_sc_textures_xyi/helm/c_s10_gasmask_col.vtf
Modern Warfare Shadow Company  Ragdoll/materials/cod_sc_textures_xyi/helm/l4g24_col.vtf
Modern Warfare Shadow Company  Ragdoll/materials/cod_sc_textures_xyi/helm/helmet_asset_nml.vtf
Modern Warfare Shadow Company  Ragdoll/materials/cod_sc_textures_xyi/helm/c_helmet_sas.vmt
Modern Warfare Shadow Company  Ragdoll/materials/cod_sc_textures_xyi/helm/c_ops_core_scgreen_col.vtf
Modern Warfare Shadow Company  Ragdoll/materials/cod_sc_textures_xyi/vest/prc_148.vmt
Modern Warfare Shadow Company  Ragdoll/materials/cod_sc_textures_xyi/vest/c_fannydrop_scblack.vmt
Modern Warfare Shadow Company  Ragdoll/materials/cod_sc_textures_xyi/vest/e_magpack_sr_nml.vtf
Modern Warfare Shadow Company  Ragdoll/materials/cod_sc_textures_xyi/vest/e_thorcarrier_sckhaki.vmt
Modern Warfare Shadow Company  Ragdoll/materials/cod_sc_textures_xyi/vest/c_mglpsr_scblack.vmt
Modern Warfare Shadow Company  Ragdoll/materials/cod_sc_textures_xyi/vest/c_shootmed.vmt
Modern Warfare Shadow Company  Ragdoll/materials/cod_sc_textures_xyi/vest/c_magpouchset_2_scblack_col.vtf
Modern Warfare Shadow Company  Ragdoll/materials/cod_sc_textures_xyi/vest/e_mag_pistol.vmt
Modern Warfare Shadow Company  Ragdoll/materials/cod_sc_textures_xyi/vest/c_holsterset_sckhaki_col.vtf
Modern Warfare Shadow Company  Ragdoll/materials/cod_sc_textures_xyi/vest/c_shootmed_nml.vtf
Modern Warfare Shadow Company  Ragdoll/materials/cod_sc_textures_xyi/vest/c_hydrationnozzle.vmt
Modern Warfare Shadow Company  Ragdoll/materials/cod_sc_textures_xyi/vest/e_magpack_pistol_nml.vtf
Modern Warfare Shadow Company  Ragdoll/materials/cod_sc_textures_xyi/vest/c_magpouchset_scblack_col.vtf
Modern Warfare Shadow Company  Ragdoll/materials/cod_sc_textures_xyi/vest/c_smerchidguard.vmt
Modern Warfare Shadow Company  Ragdoll/materials/cod_sc_textures_xyi/vest/c_fannydrop_scblack_col.vtf
Modern Warfare Shadow Company  Ragdoll/materials/cod_sc_textures_xyi/vest/rv_gear_4.vmt
Modern Warfare Shadow Company  Ragdoll/materials/cod_sc_textures_xyi/vest/c_carmorfpouch_nml.vtf
Modern Warfare Shadow Company  Ragdoll/materials/cod_sc_textures_xyi/vest/gearasset2_nml.vtf
Modern Warfare Shadow Company  Ragdoll/materials/cod_sc_textures_xyi/vest/c_battlebelt_scblack_col.vtf
Modern Warfare Shadow Company  Ragdoll/materials/cod_sc_textures_xyi/vest/c_pistolpouchb.vmt
Modern Warfare Shadow Company  Ragdoll/materials/cod_sc_textures_xyi/vest/c_carmorfpouch_scblack.vmt
Modern Warfare Shadow Company  Ragdoll/materials/cod_sc_textures_xyi/vest/c_m67_nml.vtf
Modern Warfare Shadow Company  Ragdoll/materials/cod_sc_textures_xyi/vest/c_pistolpouchb_black.vmt
Modern Warfare Shadow Company  Ragdoll/materials/cod_sc_textures_xyi/vest/c_pistoldrop_p_pouch_scblack_col.vtf
Modern Warfare Shadow Company  Ragdoll/materials/cod_sc_textures_xyi/vest/c_lbv.vmt
Modern Warfare Shadow Company  Ragdoll/materials/cod_sc_textures_xyi/vest/c_gearasset_6.vmt
Modern Warfare Shadow Company  Ragdoll/materials/cod_sc_textures_xyi/vest/c_pouchpack_col.vtf
Modern Warfare Shadow Company  Ragdoll/materials/cod_sc_textures_xyi/vest/c_gearasset_4_nml.vtf
Modern Warfare Shadow Company  Ragdoll/materials/cod_sc_textures_xyi/vest/c_gearasset_4.vmt
Modern Warfare Shadow Company  Ragdoll/materials/cod_sc_textures_xyi/vest/c_rbeltholster_nml.vtf
Modern Warfare Shadow Company  Ragdoll/materials/cod_sc_textures_xyi/vest/c_pistoldrop_p_pouch_nml.vtf
Modern Warfare Shadow Company  Ragdoll/materials/cod_sc_textures_xyi/vest/mw_hydrabag_nml.vtf
Modern Warfare Shadow Company  Ragdoll/materials/cod_sc_textures_xyi/vest/mw_hydrabag.vmt
Modern Warfare Shadow Company  Ragdoll/materials/cod_sc_textures_xyi/vest/gearasset7_scblack.vmt
Modern Warfare Shadow Company  Ragdoll/materials/cod_sc_textures_xyi/vest/c_fastmaggear_black_col.vtf
Modern Warfare Shadow Company  Ragdoll/materials/cod_sc_textures_xyi/vest/mw_hydrabag_scblack_col.vtf
Modern Warfare Shadow Company  Ragdoll/materials/cod_sc_textures_xyi/vest/gearasset7_nml.vtf
Modern Warfare Shadow Company  Ragdoll/materials/cod_sc_textures_xyi/vest/e_thorcarrier_scblack_col.vtf
Modern Warfare Shadow Company  Ragdoll/materials/cod_sc_textures_xyi/vest/c_chemlight_red_col.vtf
Modern Warfare Shadow Company  Ragdoll/materials/cod_sc_textures_xyi/vest/c_pistolpouchb_col.vtf
Modern Warfare Shadow Company  Ragdoll/materials/cod_sc_textures_xyi/vest/c_smerchidguard_scblack.vmt
Modern Warfare Shadow Company  Ragdoll/materials/cod_sc_textures_xyi/vest/c_hydrationbag_nml.vtf
Modern Warfare Shadow Company  Ragdoll/materials/cod_sc_textures_xyi/vest/c_gearasset_black_col.vtf
Modern Warfare Shadow Company  Ragdoll/materials/cod_sc_textures_xyi/vest/c_rbeltholster.vmt
Modern Warfare Shadow Company  Ragdoll/materials/cod_sc_textures_xyi/vest/c_hydrationbag_col.vtf
Modern Warfare Shadow Company  Ragdoll/materials/cod_sc_textures_xyi/vest/c_buckles_sckhaki_nml.vtf
Modern Warfare Shadow Company  Ragdoll/materials/cod_sc_textures_xyi/vest/rv_gear_6.vmt
Modern Warfare Shadow Company  Ragdoll/materials/cod_sc_textures_xyi/vest/c_pradio_nml.vtf
Modern Warfare Shadow Company  Ragdoll/materials/cod_sc_textures_xyi/vest/rv_gear_4_nml.vtf
Modern Warfare Shadow Company  Ragdoll/materials/cod_sc_textures_xyi/vest/c_chemlight_nml.vtf
Modern Warfare Shadow Company  Ragdoll/materials/cod_sc_textures_xyi/vest/c_gearasset_4_col.vtf
Modern Warfare Shadow Company  Ragdoll/materials/cod_sc_textures_xyi/vest/c_pistolmedpouch_scblack_col.vtf
Modern Warfare Shadow Company  Ragdoll/materials/cod_sc_textures_xyi/vest/c_mradio_nml.vtf
Modern Warfare Shadow Company  Ragdoll/materials/cod_sc_textures_xyi/vest/c_gearasset_3_nml.vtf
Modern Warfare Shadow Company  Ragdoll/materials/cod_sc_textures_xyi/vest/prc_148_col.vtf
Modern Warfare Shadow Company  Ragdoll/materials/cod_sc_textures_xyi/vest/c_siege_r_sckhaki_nml.vtf
Modern Warfare Shadow Company  Ragdoll/materials/cod_sc_textures_xyi/vest/c_grenifidrad.vmt
Modern Warfare Shadow Company  Ragdoll/materials/cod_sc_textures_xyi/vest/c_mglpsr_col.vtf
Modern Warfare Shadow Company  Ragdoll/materials/cod_sc_textures_xyi/vest/e_magpack_ar_nml.vtf
Modern Warfare Shadow Company  Ragdoll/materials/cod_sc_textures_xyi/vest/c_velcro_band.vmt
Modern Warfare Shadow Company  Ragdoll/materials/cod_sc_textures_xyi/vest/c_fannydrop_col.vtf
Modern Warfare Shadow Company  Ragdoll/materials/cod_sc_textures_xyi/vest/c_pouchpack_scblack_col.vtf
Modern Warfare Shadow Company  Ragdoll/materials/cod_sc_textures_xyi/vest/c_smerchidguard_scblack_col.vtf
Modern Warfare Shadow Company  Ragdoll/materials/cod_sc_textures_xyi/vest/c_hydrationbag_scblack_col.vtf
Modern Warfare Shadow Company  Ragdoll/materials/cod_sc_textures_xyi/vest/c_buckles_scblack_col.vtf
Modern Warfare Shadow Company  Ragdoll/materials/cod_sc_textures_xyi/vest/c_shootmed_col.vtf
Modern Warfare Shadow Company  Ragdoll/materials/cod_sc_textures_xyi/vest/c_pouchpack.vmt
Modern Warfare Shadow Company  Ragdoll/materials/cod_sc_textures_xyi/vest/e_magpack_ar_col.vtf
Modern Warfare Shadow Company  Ragdoll/materials/cod_sc_textures_xyi/vest/c_grenifidrad_nml.vtf
Modern Warfare Shadow Company  Ragdoll/materials/cod_sc_textures_xyi/vest/c_mradio.vmt
Modern Warfare Shadow Company  Ragdoll/materials/cod_sc_textures_xyi/vest/c_magpouchset_sckhaki_col.vtf
Modern Warfare Shadow Company  Ragdoll/materials/cod_sc_textures_xyi/vest/c_smerchidguard_col.vtf
Modern Warfare Shadow Company  Ragdoll/materials/cod_sc_textures_xyi/vest/c_gearasset_3_v2_nml.vtf
Modern Warfare Shadow Company  Ragdoll/materials/cod_sc_textures_xyi/vest/c_magpouchset_2_scblack.vmt
Modern Warfare Shadow Company  Ragdoll/materials/cod_sc_textures_xyi/vest/c_siege_r_scblack.vmt
Modern Warfare Shadow Company  Ragdoll/materials/cod_sc_textures_xyi/vest/c_shootmed_scblack_col.vtf
Modern Warfare Shadow Company  Ragdoll/materials/cod_sc_textures_xyi/vest/c_pistolmedpouch_scblack.vmt
Modern Warfare Shadow Company  Ragdoll/materials/cod_sc_textures_xyi/vest/c_velcrostraps_tan.vmt
Modern Warfare Shadow Company  Ragdoll/materials/cod_sc_textures_xyi/vest/c_velcro_band_col.vtf
Modern Warfare Shadow Company  Ragdoll/materials/cod_sc_textures_xyi/vest/c_grenifidrad_scblack_col.vtf
Modern Warfare Shadow Company  Ragdoll/materials/cod_sc_textures_xyi/vest/c_pouchpack_scblack.vmt
Modern Warfare Shadow Company  Ragdoll/materials/cod_sc_textures_xyi/vest/gearasset2_col.vtf
Modern Warfare Shadow Company  Ragdoll/materials/cod_sc_textures_xyi/vest/c_magpouchset_nml.vtf
Modern Warfare Shadow Company  Ragdoll/materials/cod_sc_textures_xyi/vest/c_m67.vmt
Modern Warfare Shadow Company  Ragdoll/materials/cod_sc_textures_xyi/vest/c_pistolpouchb_scblack.vmt
Modern Warfare Shadow Company  Ragdoll/materials/cod_sc_textures_xyi/vest/c_pistolpouchb_black_col.vtf
Modern Warfare Shadow Company  Ragdoll/materials/cod_sc_textures_xyi/vest/c_gearasset_nml.vtf
Modern Warfare Shadow Company  Ragdoll/materials/cod_sc_textures_xyi/vest/e_magpack_pistol_col.vtf
Modern Warfare Shadow Company  Ragdoll/materials/cod_sc_textures_xyi/vest/c_gearasset_3.vmt
Modern Warfare Shadow Company  Ragdoll/materials/cod_sc_textures_xyi/vest/c_fastmaggear_nml.vtf
Modern Warfare Shadow Company  Ragdoll/materials/cod_sc_textures_xyi/vest/c_shootmed_scblack.vmt
Modern Warfare Shadow Company  Ragdoll/materials/cod_sc_textures_xyi/vest/c_gearasset_3_col.vtf
Modern Warfare Shadow Company  Ragdoll/materials/cod_sc_textures_xyi/vest/c_battlebelt_scblack.vmt
Modern Warfare Shadow Company  Ragdoll/materials/cod_sc_textures_xyi/vest/c_pistoldrop_p_pouch_col.vtf
Modern Warfare Shadow Company  Ragdoll/materials/cod_sc_textures_xyi/vest/c_pttset.vmt
Modern Warfare Shadow Company  Ragdoll/materials/cod_sc_textures_xyi/vest/c_battlebelt_nml.vtf
Modern Warfare Shadow Company  Ragdoll/materials/cod_sc_textures_xyi/vest/c_magpouchset_2_nml.vtf
Modern Warfare Shadow Company  Ragdoll/materials/cod_sc_textures_xyi/vest/c_hydrationnozzle_nml.vtf
Modern Warfare Shadow Company  Ragdoll/materials/cod_sc_textures_xyi/vest/c_carmorfpouch.vmt
Modern Warfare Shadow Company  Ragdoll/materials/cod_sc_textures_xyi/vest/c_rbeltholster_col.vtf
Modern Warfare Shadow Company  Ragdoll/materials/cod_sc_textures_xyi/vest/c_grenifidrad_col.vtf
Modern Warfare Shadow Company  Ragdoll/materials/cod_sc_textures_xyi/vest/c_pistoldrop_p_pouch.vmt
Modern Warfare Shadow Company  Ragdoll/materials/cod_sc_textures_xyi/vest/e_magpack_sr_col.vtf
Modern Warfare Shadow Company  Ragdoll/materials/cod_sc_textures_xyi/vest/mw_hydrabag_col.vtf
Modern Warfare Shadow Company  Ragdoll/materials/cod_sc_textures_xyi/vest/rv_gear_4_scblack.vmt
Modern Warfare Shadow Company  Ragdoll/materials/cod_sc_textures_xyi/vest/c_smerchidguard_nml.vtf
Modern Warfare Shadow Company  Ragdoll/materials/cod_sc_textures_xyi/vest/c_siege_r_scblack_col.vtf
Modern Warfare Shadow Company  Ragdoll/materials/cod_sc_textures_xyi/vest/c_hydrationbag_scblack.vmt
Modern Warfare Shadow Company  Ragdoll/materials/cod_sc_textures_xyi/vest/c_fastmaggear_black.vmt
Modern Warfare Shadow Company  Ragdoll/materials/cod_sc_textures_xyi/vest/c_carmorfpouch_col.vtf
Modern Warfare Shadow Company  Ragdoll/materials/cod_sc_textures_xyi/vest/c_magpouchset_scblack.vmt
Modern Warfare Shadow Company  Ragdoll/materials/cod_sc_textures_xyi/vest/gearasset2.vmt
Modern Warfare Shadow Company  Ragdoll/materials/cod_sc_textures_xyi/vest/c_pttset_col.vtf
Modern Warfare Shadow Company  Ragdoll/materials/cod_sc_textures_xyi/vest/c_lbv_scblack.vmt
Modern Warfare Shadow Company  Ragdoll/materials/cod_sc_textures_xyi/vest/c_pttset_nml.vtf
Modern Warfare Shadow Company  Ragdoll/materials/cod_sc_textures_xyi/vest/e_magpack_sr.vmt
Modern Warfare Shadow Company  Ragdoll/materials/cod_sc_textures_xyi/vest/c_pistolmedpouch_nml.vtf
Modern Warfare Shadow Company  Ragdoll/materials/cod_sc_textures_xyi/vest/c_carmorfpouch_scblack_col.vtf
Modern Warfare Shadow Company  Ragdoll/materials/cod_sc_textures_xyi/vest/c_velcrostraps_tan_col.vtf
Modern Warfare Shadow Company  Ragdoll/materials/cod_sc_textures_xyi/vest/c_magpouchset_2.vmt
Modern Warfare Shadow Company  Ragdoll/materials/cod_sc_textures_xyi/vest/c_pradio.vmt
Modern Warfare Shadow Company  Ragdoll/materials/cod_sc_textures_xyi/vest/rv_gear_4_col.vtf
Modern Warfare Shadow Company  Ragdoll/materials/cod_sc_textures_xyi/vest/c_buckles_sckhaki.vmt
Modern Warfare Shadow Company  Ragdoll/materials/cod_sc_textures_xyi/vest/c_buckles_sckhaki_col.vtf
Modern Warfare Shadow Company  Ragdoll/materials/cod_sc_textures_xyi/vest/c_pradio_col.vtf
Modern Warfare Shadow Company  Ragdoll/materials/cod_sc_textures_xyi/vest/c_gearasset_3_v2.vmt
Modern Warfare Shadow Company  Ragdoll/materials/cod_sc_textures_xyi/vest/c_mradio_col.vtf
Modern Warfare Shadow Company  Ragdoll/materials/cod_sc_textures_xyi/vest/e_thorcarrier_nml.vtf
Modern Warfare Shadow Company  Ragdoll/materials/cod_sc_textures_xyi/vest/c_pouchpack_nml.vtf
Modern Warfare Shadow Company  Ragdoll/materials/cod_sc_textures_xyi/vest/c_gearasset_6_col.vtf
Modern Warfare Shadow Company  Ragdoll/materials/cod_sc_textures_xyi/vest/c_siege_r_sckhaki_col.vtf
Modern Warfare Shadow Company  Ragdoll/materials/cod_sc_textures_xyi/vest/c_magpouchset_sckhaki.vmt
Modern Warfare Shadow Company  Ragdoll/materials/cod_sc_textures_xyi/vest/c_gearasset_black.vmt
Modern Warfare Shadow Company  Ragdoll/materials/cod_sc_textures_xyi/vest/c_holsterset_sckhaki_nml.vtf
Modern Warfare Shadow Company  Ragdoll/materials/cod_sc_textures_xyi/vest/c_gearasset_6_nml.vtf
Modern Warfare Shadow Company  Ragdoll/materials/cod_sc_textures_xyi/vest/c_m67_col.vtf
Modern Warfare Shadow Company  Ragdoll/materials/cod_sc_textures_xyi/vest/c_mglpsr.vmt
Modern Warfare Shadow Company  Ragdoll/materials/cod_sc_textures_xyi/vest/e_thorcarrier_scblack.vmt
Modern Warfare Shadow Company  Ragdoll/materials/cod_sc_textures_xyi/vest/c_gearasset_3_scblack.vmt
Modern Warfare Shadow Company  Ragdoll/materials/cod_sc_textures_xyi/vest/rv_gear_6_nml.vtf
Modern Warfare Shadow Company  Ragdoll/materials/cod_sc_textures_xyi/vest/c_lbv_col.vtf
Modern Warfare Shadow Company  Ragdoll/materials/cod_sc_textures_xyi/vest/c_pistoldrop_p_pouch_scblack.vmt
Modern Warfare Shadow Company  Ragdoll/materials/cod_sc_textures_xyi/vest/c_pistolpouchb_nml.vtf
Modern Warfare Shadow Company  Ragdoll/materials/cod_sc_textures_xyi/vest/c_lbv_scblack_col.vtf
Modern Warfare Shadow Company  Ragdoll/materials/cod_sc_textures_xyi/vest/c_gearasset_3_scblack_col.vtf
Modern Warfare Shadow Company  Ragdoll/materials/cod_sc_textures_xyi/vest/c_fannydrop.vmt
Modern Warfare Shadow Company  Ragdoll/materials/cod_sc_textures_xyi/vest/c_lbv_nml.vtf
Modern Warfare Shadow Company  Ragdoll/materials/cod_sc_textures_xyi/vest/c_chemlight_red.vmt
Modern Warfare Shadow Company  Ragdoll/materials/cod_sc_textures_xyi/vest/c_hydrationbag.vmt
Modern Warfare Shadow Company  Ragdoll/materials/cod_sc_textures_xyi/vest/gearasset7_scblack_col.vtf
Modern Warfare Shadow Company  Ragdoll/materials/cod_sc_textures_xyi/vest/e_magpack_ar.vmt
Modern Warfare Shadow Company  Ragdoll/materials/cod_sc_textures_xyi/vest/prc_148_nml.vtf
Modern Warfare Shadow Company  Ragdoll/materials/cod_sc_textures_xyi/vest/rv_gear_6_col.vtf
Modern Warfare Shadow Company  Ragdoll/materials/cod_sc_textures_xyi/vest/mw_hydrabag_scblack.vmt
Modern Warfare Shadow Company  Ragdoll/materials/cod_sc_textures_xyi/vest/c_velcrostraps_nml.vtf
Modern Warfare Shadow Company  Ragdoll/materials/cod_sc_textures_xyi/vest/c_siege_r_sckhaki.vmt
Modern Warfare Shadow Company  Ragdoll/materials/cod_sc_textures_xyi/vest/c_gearasset_3_v2_col.vtf
Modern Warfare Shadow Company  Ragdoll/materials/cod_sc_textures_xyi/vest/c_grenifidrad_scblack.vmt
Modern Warfare Shadow Company  Ragdoll/materials/cod_sc_textures_xyi/vest/c_buckles_scblack.vmt
Modern Warfare Shadow Company  Ragdoll/materials/cod_sc_textures_xyi/vest/c_pistolpouchb_scblack_col.vtf
Modern Warfare Shadow Company  Ragdoll/materials/cod_sc_textures_xyi/vest/c_holsterset_sckhaki.vmt
Modern Warfare Shadow Company  Ragdoll/materials/cod_sc_textures_xyi/vest/c_velcro_band_nml.vtf
Modern Warfare Shadow Company  Ragdoll/materials/cod_sc_textures_xyi/vest/c_magpouchset_2_col.vtf
Modern Warfare Shadow Company  Ragdoll/materials/cod_sc_textures_xyi/vest/c_mglpsr_nml.vtf
Modern Warfare Shadow Company  Ragdoll/materials/cod_sc_textures_xyi/vest/e_thorcarrier_sckhaki_col.vtf
Modern Warfare Shadow Company  Ragdoll/materials/cod_sc_textures_xyi/vest/c_mglpsr_scblack_col.vtf
Modern Warfare Shadow Company  Ragdoll/materials/cod_sc_textures_xyi/vest/c_hydrationnozzle_col.vtf
Modern Warfare Shadow Company  Ragdoll/materials/cod_sc_textures_xyi/vest/rv_gear_4_scblack_col.vtf
Modern Warfare Shadow Company  Ragdoll/materials/cod_sc_textures_xyi/vest/c_fannydrop_nml.vtf
Modern Warfare Shadow Company  Ragdoll/materials/cod_sc_textures_xyi/uni/c_g3_boots_scblack_col.vtf
Modern Warfare Shadow Company  Ragdoll/materials/cod_sc_textures_xyi/uni/c_g3_top_nml.vtf
Modern Warfare Shadow Company  Ragdoll/materials/cod_sc_textures_xyi/uni/c_mexgloves_nml.vtf
Modern Warfare Shadow Company  Ragdoll/materials/cod_sc_textures_xyi/uni/usaf_sleeves_black_col.vtf
Modern Warfare Shadow Company  Ragdoll/materials/cod_sc_textures_xyi/uni/c_gorka_pants_black_col.vtf
Modern Warfare Shadow Company  Ragdoll/materials/cod_sc_textures_xyi/uni/c_g3_belt_black.vmt
Modern Warfare Shadow Company  Ragdoll/materials/cod_sc_textures_xyi/uni/c_g3_belt_black_col.vtf
Modern Warfare Shadow Company  Ragdoll/materials/cod_sc_textures_xyi/uni/c_kneepads_sckhaki_nml.vtf
Modern Warfare Shadow Company  Ragdoll/materials/cod_sc_textures_xyi/uni/c_kneepads_sckhaki_col.vtf
Modern Warfare Shadow Company  Ragdoll/materials/cod_sc_textures_xyi/uni/c_gorka_boots_black.vmt
Modern Warfare Shadow Company  Ragdoll/materials/cod_sc_textures_xyi/uni/kreugergloves_nml.vtf
Modern Warfare Shadow Company  Ragdoll/materials/cod_sc_textures_xyi/uni/c_kneepads_sckhaki.vmt
Modern Warfare Shadow Company  Ragdoll/materials/cod_sc_textures_xyi/uni/c_mexgloves.vmt
Modern Warfare Shadow Company  Ragdoll/materials/cod_sc_textures_xyi/uni/c_g2_top_nml.vtf
Modern Warfare Shadow Company  Ragdoll/materials/cod_sc_textures_xyi/uni/pcu_usmc_black_nml.vtf
Modern Warfare Shadow Company  Ragdoll/materials/cod_sc_textures_xyi/uni/c_g2_top_black.vmt
Modern Warfare Shadow Company  Ragdoll/materials/cod_sc_textures_xyi/uni/kreugergloves_black.vmt
Modern Warfare Shadow Company  Ragdoll/materials/cod_sc_textures_xyi/uni/kreugergloves_tan_col.vtf
Modern Warfare Shadow Company  Ragdoll/materials/cod_sc_textures_xyi/uni/kreugergloves_black_col.vtf
Modern Warfare Shadow Company  Ragdoll/materials/cod_sc_textures_xyi/uni/c_g3_pants_black.vmt
Modern Warfare Shadow Company  Ragdoll/materials/cod_sc_textures_xyi/uni/lowa_nml.vtf
Modern Warfare Shadow Company  Ragdoll/materials/cod_sc_textures_xyi/uni/c_g2_top_black_col.vtf
Modern Warfare Shadow Company  Ragdoll/materials/cod_sc_textures_xyi/uni/usaf_sleeves_black_nml.vtf
Modern Warfare Shadow Company  Ragdoll/materials/cod_sc_textures_xyi/uni/lightwarp_soft.vtf
Modern Warfare Shadow Company  Ragdoll/materials/cod_sc_textures_xyi/uni/lowa_black.vmt
Modern Warfare Shadow Company  Ragdoll/materials/cod_sc_textures_xyi/uni/pcu_usmc_black_col.vtf
Modern Warfare Shadow Company  Ragdoll/materials/cod_sc_textures_xyi/uni/c_mexgloves_blackgrey_col.vtf
Modern Warfare Shadow Company  Ragdoll/materials/cod_sc_textures_xyi/uni/c_g3_pants_black_col.vtf
Modern Warfare Shadow Company  Ragdoll/materials/cod_sc_textures_xyi/uni/c_g3_pants_nml.vtf
Modern Warfare Shadow Company  Ragdoll/materials/cod_sc_textures_xyi/uni/usaf_sleeves_black.vmt
Modern Warfare Shadow Company  Ragdoll/materials/cod_sc_textures_xyi/uni/c_gorka_pants_black.vmt
Modern Warfare Shadow Company  Ragdoll/materials/cod_sc_textures_xyi/uni/lowa_black_col.vtf
Modern Warfare Shadow Company  Ragdoll/materials/cod_sc_textures_xyi/uni/c_g3_boots_nml.vtf
Modern Warfare Shadow Company  Ragdoll/materials/cod_sc_textures_xyi/uni/kreugergloves_tan.vmt
Modern Warfare Shadow Company  Ragdoll/materials/cod_sc_textures_xyi/uni/c_gorka_boots_black_nml.vtf
Modern Warfare Shadow Company  Ragdoll/materials/cod_sc_textures_xyi/uni/c_g3_top_col.vmt
Modern Warfare Shadow Company  Ragdoll/materials/cod_sc_textures_xyi/uni/c_g3_belt_nml.vtf
Modern Warfare Shadow Company  Ragdoll/materials/cod_sc_textures_xyi/uni/c_gorka_boots_black_col.vtf
Modern Warfare Shadow Company  Ragdoll/materials/cod_sc_textures_xyi/uni/c_g3_boots_scblack.vmt
Modern Warfare Shadow Company  Ragdoll/materials/cod_sc_textures_xyi/uni/pcu_usmc_black.vmt
Modern Warfare Shadow Company  Ragdoll/materials/cod_sc_textures_xyi/uni/c_gorka_pants_black_nml.vtf