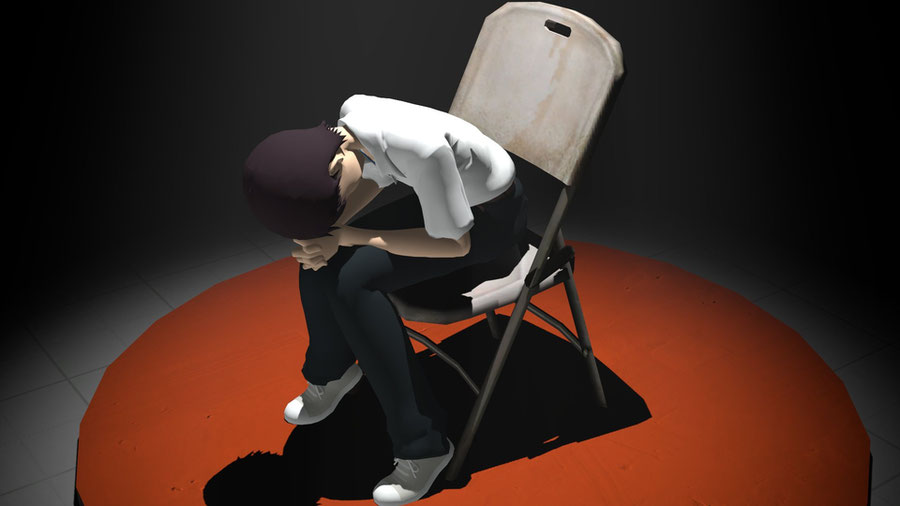 Show more
Description
Get in the SFM Robot Shinji
Super late but here he is. This pack has seven models with different outfits and outline versions too.
There is also body group options to get him for swim trunks or towel.
IK rig for the plug suit have it's own rig.
Ik rig is rig_EVA Plugsuit.py for the plugsuits
and
rig_EVA male.py for everything else
Special thanks to Marcovee4, ThatSFMGuy, uknowncoolguy, and BurstingSeas for testing and the preview pics!
Check out my Patreon if you want to send some support, see wips or vote on which model I'll do next. https://www.patreon.com/Yinyama3D
or at subscribestar to see wips and vote on which model will be next
https://subscribestar.adult/yinyama3d
Have fun~
SFMLab is a free service. However, it costs about $0.03 to deliver you a 1GB file. With over 20TB of traffic every month and growing, SFMLab needs your help. If only 1% of our users each gave us $5 for a single month, we could keep the site running for several years.
Filename
Downloads
Created
Filesize
Files
Shinji_pack.zip
344
2022-09-24 01:42:36
16.69 MB
File contents:

usermod/models/Neon Genesis Evangelion/Shinji/shinji plugsuit 13 unlit.vvd
usermod/models/Neon Genesis Evangelion/Shinji/shinji school unlit.mdl
usermod/models/Neon Genesis Evangelion/Shinji/shinji school unlit.vvd
usermod/models/Neon Genesis Evangelion/Shinji/shinji tracksuit unlit.mdl
usermod/models/Neon Genesis Evangelion/Shinji/Shinji Plugsuit unlit.dx90.vtx
usermod/models/Neon Genesis Evangelion/Shinji/shinji tracksuit unlit.vvd
usermod/models/Neon Genesis Evangelion/Shinji/Shinji School unlit.dx90.vtx
usermod/models/Neon Genesis Evangelion/Shinji/shinji plugsuit unlit.mdl
usermod/models/Neon Genesis Evangelion/Shinji/shinji casual unlit.mdl
usermod/models/Neon Genesis Evangelion/Shinji/Shinji Dance unlit.dx90.vtx
usermod/models/Neon Genesis Evangelion/Shinji/Shinji Tracksuit unlit.dx90.vtx
usermod/models/Neon Genesis Evangelion/Shinji/shinji plugsuit 13 unlit.mdl
usermod/models/Neon Genesis Evangelion/Shinji/shinji gown unlit.vvd
usermod/models/Neon Genesis Evangelion/Shinji/shinji gown unlit.mdl
usermod/models/Neon Genesis Evangelion/Shinji/shinji dance unlit.vvd
usermod/models/Neon Genesis Evangelion/Shinji/shinji plugsuit unlit.vvd
usermod/models/Neon Genesis Evangelion/Shinji/Shinji Gown unlit.dx90.vtx
usermod/models/Neon Genesis Evangelion/Shinji/shinji dance unlit.mdl
usermod/models/Neon Genesis Evangelion/Shinji/Shinji Casual unlit.dx90.vtx
usermod/models/Neon Genesis Evangelion/Shinji/Shinji Plugsuit 13 unlit.dx90.vtx
usermod/models/Neon Genesis Evangelion/Shinji/shinji casual unlit.vvd
usermod/scripts/sfm/animset/rig_EVA male.py
usermod/materials/models/Neon Genesis Evangelion/Shinji Ikari/Tights.vmt
usermod/materials/models/Neon Genesis Evangelion/Shinji Ikari/map.vtf
usermod/materials/models/Neon Genesis Evangelion/Shinji Ikari/school.vmt
usermod/materials/models/Neon Genesis Evangelion/Shinji Ikari/lightwarp 2.vtf
usermod/materials/models/Neon Genesis Evangelion/Shinji Ikari/shorts.vtf
usermod/materials/models/Neon Genesis Evangelion/Shinji Ikari/face_shader3.vtf
usermod/materials/models/Neon Genesis Evangelion/Shinji Ikari/Gown.vmt
usermod/materials/models/Neon Genesis Evangelion/Shinji Ikari/tracksuit.vtf
usermod/materials/models/Neon Genesis Evangelion/Shinji Ikari/main.vtf
usermod/materials/models/Neon Genesis Evangelion/Shinji Ikari/pink 2.vtf
usermod/materials/models/Neon Genesis Evangelion/Shinji Ikari/Gown.vtf
usermod/materials/models/Neon Genesis Evangelion/Shinji Ikari/body.vmt
usermod/materials/models/Neon Genesis Evangelion/Shinji Ikari/plugsuit.vmt
usermod/materials/models/Neon Genesis Evangelion/Shinji Ikari/Shorts.vmt
usermod/materials/models/Neon Genesis Evangelion/Shinji Ikari/White.vmt
usermod/materials/models/Neon Genesis Evangelion/Shinji Ikari/map shorts.vtf
usermod/materials/models/Neon Genesis Evangelion/Shinji Ikari/13 plugsuit.vmt
usermod/materials/models/Neon Genesis Evangelion/Shinji Ikari/plugsuit.vtf
usermod/materials/models/Neon Genesis Evangelion/Shinji Ikari/pink.vmt
usermod/materials/models/Neon Genesis Evangelion/Shinji Ikari/Casual.vmt
usermod/materials/models/Neon Genesis Evangelion/Shinji Ikari/Eyes.vmt
usermod/materials/models/Neon Genesis Evangelion/Shinji Ikari/white.vtf
usermod/materials/models/Neon Genesis Evangelion/Shinji Ikari/body.vtf
usermod/materials/models/Neon Genesis Evangelion/Shinji Ikari/lightwarp.vtf
usermod/materials/models/Neon Genesis Evangelion/Shinji Ikari/casual.vtf
usermod/materials/models/Neon Genesis Evangelion/Shinji Ikari/shirt.vmt
usermod/materials/models/Neon Genesis Evangelion/Shinji Ikari/shirt.vtf
usermod/materials/models/Neon Genesis Evangelion/Shinji Ikari/tights.vtf
usermod/materials/models/Neon Genesis Evangelion/Shinji Ikari/Tracksuit.vmt
usermod/materials/models/Neon Genesis Evangelion/Shinji Ikari/main.vmt
usermod/materials/models/Neon Genesis Evangelion/Shinji Ikari/pink.vtf
usermod/materials/models/Neon Genesis Evangelion/Shinji Ikari/Black.vtf
usermod/materials/models/Neon Genesis Evangelion/Shinji Ikari/13 plugsuit.vtf
usermod/materials/models/Neon Genesis Evangelion/Shinji Ikari/unlit/Tights.vmt
usermod/materials/models/Neon Genesis Evangelion/Shinji Ikari/unlit/school.vmt
usermod/materials/models/Neon Genesis Evangelion/Shinji Ikari/unlit/outline.vmt
usermod/materials/models/Neon Genesis Evangelion/Shinji Ikari/unlit/Gown.vmt
usermod/materials/models/Neon Genesis Evangelion/Shinji Ikari/unlit/body.vmt
usermod/materials/models/Neon Genesis Evangelion/Shinji Ikari/unlit/plugsuit.vmt
usermod/materials/models/Neon Genesis Evangelion/Shinji Ikari/unlit/Shorts.vmt
usermod/materials/models/Neon Genesis Evangelion/Shinji Ikari/unlit/White.vmt
usermod/materials/models/Neon Genesis Evangelion/Shinji Ikari/unlit/13 plugsuit.vmt
usermod/materials/models/Neon Genesis Evangelion/Shinji Ikari/unlit/pink.vmt
usermod/materials/models/Neon Genesis Evangelion/Shinji Ikari/unlit/Casual.vmt
usermod/materials/models/Neon Genesis Evangelion/Shinji Ikari/unlit/Eyes.vmt
usermod/materials/models/Neon Genesis Evangelion/Shinji Ikari/unlit/shirt.vmt
usermod/materials/models/Neon Genesis Evangelion/Shinji Ikari/unlit/Tracksuit.vmt
usermod/materials/models/Neon Genesis Evangelion/Shinji Ikari/unlit/Genitalia.vmt
usermod/materials/models/Neon Genesis Evangelion/Shinji Ikari/unlit/main.vmt