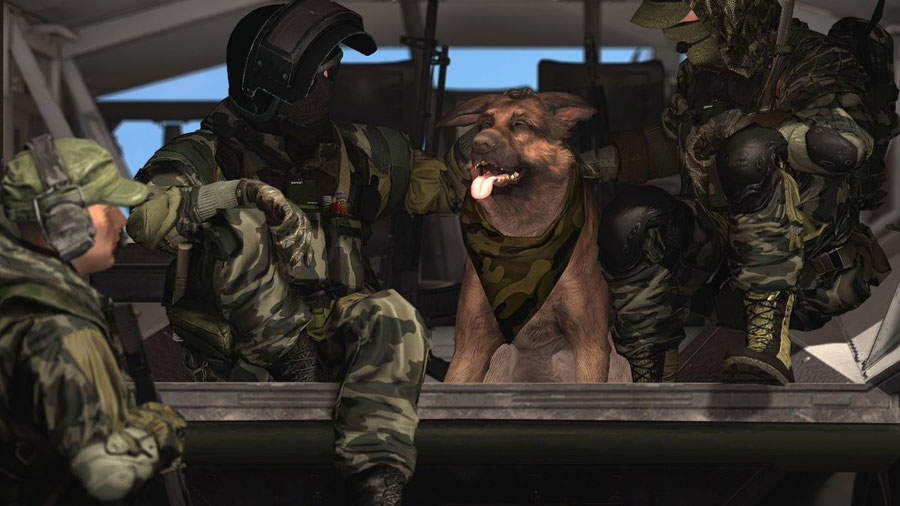 Show more
Description
Not a SWEP.
Customly edited Russian faction from Battlefield 4 by ComradIvan18/MadIvan18.
Features: Few bodygroups. Eyeposing. Faceposing. Finger-posable. ValveBiped. Full DirectX 8 support. Probably something more I forgot.
CREDITS: ArachnitCZ (me): Re-rigging to ValveBiped, making PM, NPC and compressing. ComradIvan18/MadIvan18: Extracting, porting to the Source Engine, re-rigging, assembly, materials, pictures and more sh!t. DICE & Electronic Arts: Creating & owning these models and the Battlefield game series.
COMMENTS: Spam and dumb copypasta comments will be REMOVED AND BLOCKED. (You won't be able to post any more comments on ANY of my work if you get blocked.)
If you plan on redistributing these models credit ArachnitCZ, ComradIvan18/MadIvan18, DICE & Electronic Arts.
Addon file name:
"ComradIvan18's BF4 Russian Ground Forces"
Texture and material path:
"materials\models\MadIvan18\BF4\RU"
Model path:
"models\madivan18\bf4\ru"
SFMLab is a free service. However, it costs about $0.03 to deliver you a 1GB file. With over 20TB of traffic every month and growing, SFMLab needs your help. If only 1% of our users each gave us $5 for a single month, we could keep the site running for several years.
Filename
Downloads
Created
Filesize
Files
BF4_rooskies_DJET.7z
574
2023-03-10 10:03:45
392.15 MB
File contents:

BF4_rooskies_DJET/models/MadIvan18/BF4/RU/ru_recona_karl.mdl
BF4_rooskies_DJET/models/MadIvan18/BF4/RU/ru_soldierAftermath_Karl.phy
BF4_rooskies_DJET/models/MadIvan18/BF4/RU/ru_reconc_karl.vvd
BF4_rooskies_DJET/models/MadIvan18/BF4/RU/ru_reconB_Karl.phy
BF4_rooskies_DJET/models/MadIvan18/BF4/RU/ru_reconB_Karlbalac2.phy
BF4_rooskies_DJET/models/MadIvan18/BF4/RU/ru_tankera_karl.mdl
BF4_rooskies_DJET/models/MadIvan18/BF4/RU/ru_soldieraftermath_karl.mdl
BF4_rooskies_DJET/models/MadIvan18/BF4/RU/ru_soldierA_baku_Karl.phy
BF4_rooskies_DJET/models/MadIvan18/BF4/RU/ru_soldierA_baku_Karlbalac2.dx90.vtx
BF4_rooskies_DJET/models/MadIvan18/BF4/RU/ru_soldiera_baku_karl.mdl
BF4_rooskies_DJET/models/MadIvan18/BF4/RU/ru_reconC_Karl.phy
BF4_rooskies_DJET/models/MadIvan18/BF4/RU/ru_soldierb_karl.mdl
BF4_rooskies_DJET/models/MadIvan18/BF4/RU/ru_soldierAftermath_Karlbalac2.phy
BF4_rooskies_DJET/models/MadIvan18/BF4/RU/ru_soldierb_karlbalac2.vvd
BF4_rooskies_DJET/models/MadIvan18/BF4/RU/ru_reconC_Karlbalac3.phy
BF4_rooskies_DJET/models/MadIvan18/BF4/RU/ru_soldierC_Karlbalac3.dx90.vtx
BF4_rooskies_DJET/models/MadIvan18/BF4/RU/ru_reconB_Karl.dx90.vtx
BF4_rooskies_DJET/models/MadIvan18/BF4/RU/ru_soldiera_baku_karl.vvd
BF4_rooskies_DJET/models/MadIvan18/BF4/RU/ru_reconc_karlbalac3.mdl
BF4_rooskies_DJET/models/MadIvan18/BF4/RU/ru_soldierD_Karlbalac2.dx90.vtx
BF4_rooskies_DJET/models/MadIvan18/BF4/RU/ru_reconb_karl.vvd
BF4_rooskies_DJET/models/MadIvan18/BF4/RU/ru_soldierC_Karl.phy
BF4_rooskies_DJET/models/MadIvan18/BF4/RU/ru_soldierB_Karlbalac2.phy
BF4_rooskies_DJET/models/MadIvan18/BF4/RU/ru_soldieremr_karlbalac2.mdl
BF4_rooskies_DJET/models/MadIvan18/BF4/RU/ru_reconC_Karl.dx90.vtx
BF4_rooskies_DJET/models/MadIvan18/BF4/RU/ru_soldierEMR_Karl.dx90.vtx
BF4_rooskies_DJET/models/MadIvan18/BF4/RU/ru_soldierd_karlbalac3.vvd
BF4_rooskies_DJET/models/MadIvan18/BF4/RU/ru_soldierA_baku_Karl.dx90.vtx
BF4_rooskies_DJET/models/MadIvan18/BF4/RU/ru_soldieraftermath_karlbalac3.mdl
BF4_rooskies_DJET/models/MadIvan18/BF4/RU/ru_reconB_Karlbalac2.dx90.vtx
BF4_rooskies_DJET/models/MadIvan18/BF4/RU/ru_soldierB_Karlbalac2.dx90.vtx
BF4_rooskies_DJET/models/MadIvan18/BF4/RU/ru_soldierAftermath_Karlbalac.dx90.vtx
BF4_rooskies_DJET/models/MadIvan18/BF4/RU/ru_soldierC_Karlbalac2.phy
BF4_rooskies_DJET/models/MadIvan18/BF4/RU/ru_reconB_Karlbalac3.dx90.vtx
BF4_rooskies_DJET/models/MadIvan18/BF4/RU/ru_soldierd_karlbalac3.mdl
BF4_rooskies_DJET/models/MadIvan18/BF4/RU/ru_reconc_karlbalac.vvd
BF4_rooskies_DJET/models/MadIvan18/BF4/RU/ru_soldierB_Karlbalac.dx90.vtx
BF4_rooskies_DJET/models/MadIvan18/BF4/RU/ru_soldierc_karl.mdl
BF4_rooskies_DJET/models/MadIvan18/BF4/RU/ru_reconc_karlbalac2.mdl
BF4_rooskies_DJET/models/MadIvan18/BF4/RU/ru_soldiera_karlbalac3.vvd
BF4_rooskies_DJET/models/MadIvan18/BF4/RU/ru_soldierb_karlbalac.mdl
BF4_rooskies_DJET/models/MadIvan18/BF4/RU/ru_soldierB_Karlbalac3.phy
BF4_rooskies_DJET/models/MadIvan18/BF4/RU/ru_soldierAftermath_Karl.dx90.vtx
BF4_rooskies_DJET/models/MadIvan18/BF4/RU/ru_soldieremr_karlbalac.vvd
BF4_rooskies_DJET/models/MadIvan18/BF4/RU/ru_soldierc_karlbalac.vvd
BF4_rooskies_DJET/models/MadIvan18/BF4/RU/ru_reconb_karlbalac3.vvd
BF4_rooskies_DJET/models/MadIvan18/BF4/RU/ru_soldieraftermath_karlbalac.mdl
BF4_rooskies_DJET/models/MadIvan18/BF4/RU/ru_soldieremr_karl.vvd
BF4_rooskies_DJET/models/MadIvan18/BF4/RU/ru_soldieremr_karlbalac3.vvd
BF4_rooskies_DJET/models/MadIvan18/BF4/RU/ru_reconb_karlbalac2.vvd
BF4_rooskies_DJET/models/MadIvan18/BF4/RU/ru_soldierC_Karlbalac3.phy
BF4_rooskies_DJET/models/MadIvan18/BF4/RU/ru_soldiera_baku_karlbalac2.mdl
BF4_rooskies_DJET/models/MadIvan18/BF4/RU/ru_soldierA_Karlbalac.phy
BF4_rooskies_DJET/models/MadIvan18/BF4/RU/ru_soldierA_Karlbalac3.dx90.vtx
BF4_rooskies_DJET/models/MadIvan18/BF4/RU/ru_reconC_Karlbalac2.phy
BF4_rooskies_DJET/models/MadIvan18/BF4/RU/ru_soldierEMR_Karlbalac2.dx90.vtx
BF4_rooskies_DJET/models/MadIvan18/BF4/RU/ru_soldiera_karlbalac3.mdl
BF4_rooskies_DJET/models/MadIvan18/BF4/RU/ru_soldieremr_karlbalac2.vvd
BF4_rooskies_DJET/models/MadIvan18/BF4/RU/ru_soldiera_karl.mdl
BF4_rooskies_DJET/models/MadIvan18/BF4/RU/ru_recona_karl.vvd
BF4_rooskies_DJET/models/MadIvan18/BF4/RU/ru_soldierd_karlbalac2.mdl
BF4_rooskies_DJET/models/MadIvan18/BF4/RU/ru_reconc_karl.mdl
BF4_rooskies_DJET/models/MadIvan18/BF4/RU/ru_reconC_Karlbalac.dx90.vtx
BF4_rooskies_DJET/models/MadIvan18/BF4/RU/ru_soldierAftermath_Karlbalac2.dx90.vtx
BF4_rooskies_DJET/models/MadIvan18/BF4/RU/ru_tankerA_Karl.dx90.vtx
BF4_rooskies_DJET/models/MadIvan18/BF4/RU/ru_soldierd_karl.vvd
BF4_rooskies_DJET/models/MadIvan18/BF4/RU/ru_soldierD_Karlbalac.phy
BF4_rooskies_DJET/models/MadIvan18/BF4/RU/ru_soldierA_baku_Karlbalac3.dx90.vtx
BF4_rooskies_DJET/models/MadIvan18/BF4/RU/ru_soldiera_karl.vvd
BF4_rooskies_DJET/models/MadIvan18/BF4/RU/ru_soldierb_karlbalac3.vvd
BF4_rooskies_DJET/models/MadIvan18/BF4/RU/ru_reconC_Karlbalac2.dx90.vtx
BF4_rooskies_DJET/models/MadIvan18/BF4/RU/ru_soldierc_karlbalac.mdl
BF4_rooskies_DJET/models/MadIvan18/BF4/RU/ru_soldierc_karlbalac3.vvd
BF4_rooskies_DJET/models/MadIvan18/BF4/RU/ru_reconc_karlbalac.mdl
BF4_rooskies_DJET/models/MadIvan18/BF4/RU/ru_soldierc_karlbalac2.mdl
BF4_rooskies_DJET/models/MadIvan18/BF4/RU/ru_soldierEMR_Karlbalac.phy
BF4_rooskies_DJET/models/MadIvan18/BF4/RU/ru_soldiera_baku_karlbalac.mdl
BF4_rooskies_DJET/models/MadIvan18/BF4/RU/ru_soldierA_Karlbalac2.phy
BF4_rooskies_DJET/models/MadIvan18/BF4/RU/ru_soldierc_karlbalac3.mdl
BF4_rooskies_DJET/models/MadIvan18/BF4/RU/ru_soldierEMR_Karlbalac3.dx90.vtx
BF4_rooskies_DJET/models/MadIvan18/BF4/RU/ru_soldieraftermath_karlbalac2.vvd
BF4_rooskies_DJET/models/MadIvan18/BF4/RU/ru_soldierD_Karl.dx90.vtx
BF4_rooskies_DJET/models/MadIvan18/BF4/RU/ru_soldieremr_karlbalac3.mdl
BF4_rooskies_DJET/models/MadIvan18/BF4/RU/ru_reconb_karlbalac3.mdl
BF4_rooskies_DJET/models/MadIvan18/BF4/RU/ru_soldiera_karlbalac.mdl
BF4_rooskies_DJET/models/MadIvan18/BF4/RU/ru_soldierD_Karlbalac.dx90.vtx
BF4_rooskies_DJET/models/MadIvan18/BF4/RU/ru_soldiera_baku_karlbalac3.vvd
BF4_rooskies_DJET/models/MadIvan18/BF4/RU/ru_reconc_karlbalac3.vvd
BF4_rooskies_DJET/models/MadIvan18/BF4/RU/ru_soldierd_karl.mdl
BF4_rooskies_DJET/models/MadIvan18/BF4/RU/ru_tankerA_Karl.phy
BF4_rooskies_DJET/models/MadIvan18/BF4/RU/ru_soldierA_Karlbalac.dx90.vtx
BF4_rooskies_DJET/models/MadIvan18/BF4/RU/ru_soldierA_Karl.phy
BF4_rooskies_DJET/models/MadIvan18/BF4/RU/ru_soldierc_karl.vvd
BF4_rooskies_DJET/models/MadIvan18/BF4/RU/ru_soldierC_Karl.dx90.vtx
BF4_rooskies_DJET/models/MadIvan18/BF4/RU/ru_soldieraftermath_karlbalac2.mdl
BF4_rooskies_DJET/models/MadIvan18/BF4/RU/ru_soldieremr_karlbalac.mdl
BF4_rooskies_DJET/models/MadIvan18/BF4/RU/ru_soldierEMR_Karlbalac2.phy
BF4_rooskies_DJET/models/MadIvan18/BF4/RU/ru_soldierA_Karl.dx90.vtx
BF4_rooskies_DJET/models/MadIvan18/BF4/RU/ru_soldierB_Karlbalac3.dx90.vtx
BF4_rooskies_DJET/models/MadIvan18/BF4/RU/ru_soldierB_Karlbalac.phy
BF4_rooskies_DJET/models/MadIvan18/BF4/RU/ru_soldierb_karlbalac2.mdl
BF4_rooskies_DJET/models/MadIvan18/BF4/RU/ru_soldiera_karlbalac2.vvd
BF4_rooskies_DJET/models/MadIvan18/BF4/RU/ru_reconB_Karlbalac.phy
BF4_rooskies_DJET/models/MadIvan18/BF4/RU/ru_soldierC_Karlbalac2.dx90.vtx
BF4_rooskies_DJET/models/MadIvan18/BF4/RU/ru_soldierb_karlbalac3.mdl
BF4_rooskies_DJET/models/MadIvan18/BF4/RU/ru_reconC_Karlbalac.phy
BF4_rooskies_DJET/models/MadIvan18/BF4/RU/ru_soldierD_Karlbalac3.dx90.vtx
BF4_rooskies_DJET/models/MadIvan18/BF4/RU/ru_reconb_karlbalac2.mdl
BF4_rooskies_DJET/models/MadIvan18/BF4/RU/ru_reconA_Karl.phy
BF4_rooskies_DJET/models/MadIvan18/BF4/RU/ru_soldierAftermath_Karlbalac.phy
BF4_rooskies_DJET/models/MadIvan18/BF4/RU/ru_soldierA_baku_Karlbalac3.phy
BF4_rooskies_DJET/models/MadIvan18/BF4/RU/ru_soldierd_karlbalac.vvd
BF4_rooskies_DJET/models/MadIvan18/BF4/RU/ru_soldierB_Karl.phy
BF4_rooskies_DJET/models/MadIvan18/BF4/RU/ru_soldierD_Karlbalac2.phy
BF4_rooskies_DJET/models/MadIvan18/BF4/RU/ru_soldierD_Karl.phy
BF4_rooskies_DJET/models/MadIvan18/BF4/RU/ru_soldieraftermath_karlbalac3.vvd
BF4_rooskies_DJET/models/MadIvan18/BF4/RU/ru_soldierA_baku_Karlbalac2.phy
BF4_rooskies_DJET/models/MadIvan18/BF4/RU/ru_reconB_Karlbalac3.phy
BF4_rooskies_DJET/models/MadIvan18/BF4/RU/ru_reconc_karlbalac2.vvd
BF4_rooskies_DJET/models/MadIvan18/BF4/RU/ru_soldierAftermath_Karlbalac3.dx90.vtx
BF4_rooskies_DJET/models/MadIvan18/BF4/RU/ru_soldierA_baku_Karlbalac.dx90.vtx
BF4_rooskies_DJET/models/MadIvan18/BF4/RU/ru_soldierd_karlbalac2.vvd
BF4_rooskies_DJET/models/MadIvan18/BF4/RU/ru_soldierb_karl.vvd
BF4_rooskies_DJET/models/MadIvan18/BF4/RU/ru_soldiera_baku_karlbalac2.vvd
BF4_rooskies_DJET/models/MadIvan18/BF4/RU/ru_soldierAftermath_Karlbalac3.phy
BF4_rooskies_DJET/models/MadIvan18/BF4/RU/ru_soldiera_baku_karlbalac3.mdl
BF4_rooskies_DJET/models/MadIvan18/BF4/RU/ru_soldierb_karlbalac.vvd
BF4_rooskies_DJET/models/MadIvan18/BF4/RU/ru_reconb_karl.mdl
BF4_rooskies_DJET/models/MadIvan18/BF4/RU/ru_soldieraftermath_karl.vvd
BF4_rooskies_DJET/models/MadIvan18/BF4/RU/ru_soldierA_Karlbalac3.phy
BF4_rooskies_DJET/models/MadIvan18/BF4/RU/ru_tankera_karl.vvd
BF4_rooskies_DJET/models/MadIvan18/BF4/RU/ru_soldierB_Karl.dx90.vtx
BF4_rooskies_DJET/models/MadIvan18/BF4/RU/ru_soldiera_karlbalac2.mdl
BF4_rooskies_DJET/models/MadIvan18/BF4/RU/ru_reconb_karlbalac.mdl
BF4_rooskies_DJET/models/MadIvan18/BF4/RU/ru_soldierD_Karlbalac3.phy
BF4_rooskies_DJET/models/MadIvan18/BF4/RU/ru_soldiera_karlbalac.vvd
BF4_rooskies_DJET/models/MadIvan18/BF4/RU/ru_reconB_Karlbalac.dx90.vtx
BF4_rooskies_DJET/models/MadIvan18/BF4/RU/ru_soldierEMR_Karlbalac.dx90.vtx
BF4_rooskies_DJET/models/MadIvan18/BF4/RU/ru_reconC_Karlbalac3.dx90.vtx
BF4_rooskies_DJET/models/MadIvan18/BF4/RU/ru_soldierA_Karlbalac2.dx90.vtx
BF4_rooskies_DJET/models/MadIvan18/BF4/RU/ru_soldierEMR_Karlbalac3.phy
BF4_rooskies_DJET/models/MadIvan18/BF4/RU/ru_soldierd_karlbalac.mdl
BF4_rooskies_DJET/models/MadIvan18/BF4/RU/ru_soldierEMR_Karl.phy
BF4_rooskies_DJET/models/MadIvan18/BF4/RU/ru_reconb_karlbalac.vvd
BF4_rooskies_DJET/models/MadIvan18/BF4/RU/ru_soldieraftermath_karlbalac.vvd
BF4_rooskies_DJET/models/MadIvan18/BF4/RU/ru_soldierC_Karlbalac.phy
BF4_rooskies_DJET/models/MadIvan18/BF4/RU/ru_soldierc_karlbalac2.vvd
BF4_rooskies_DJET/models/MadIvan18/BF4/RU/ru_soldiera_baku_karlbalac.vvd
BF4_rooskies_DJET/models/MadIvan18/BF4/RU/ru_reconA_Karl.dx90.vtx
BF4_rooskies_DJET/models/MadIvan18/BF4/RU/ru_soldieremr_karl.mdl
BF4_rooskies_DJET/models/MadIvan18/BF4/RU/ru_soldierC_Karlbalac.dx90.vtx
BF4_rooskies_DJET/models/MadIvan18/BF4/RU/ru_soldierA_baku_Karlbalac.phy
BF4_rooskies_DJET/materials/models/MadIvan18/eyeball_l.vmt
BF4_rooskies_DJET/materials/models/MadIvan18/Eyeball_Source_Blue.vtf
BF4_rooskies_DJET/materials/models/MadIvan18/Eyeball_Source_Green.vtf
BF4_rooskies_DJET/materials/models/MadIvan18/eye-cornea.vtf
BF4_rooskies_DJET/materials/models/MadIvan18/eye-reflection-cubemap-.vtf
BF4_rooskies_DJET/materials/models/MadIvan18/Eyeball_Source.vtf
BF4_rooskies_DJET/materials/models/MadIvan18/clothes_wrp.vtf
BF4_rooskies_DJET/materials/models/MadIvan18/eye-extra.vtf
BF4_rooskies_DJET/materials/models/MadIvan18/eyeball_ao.vtf
BF4_rooskies_DJET/materials/models/MadIvan18/eyeball_r.vmt
BF4_rooskies_DJET/materials/models/MadIvan18/eyeball_ao_FLIP.vtf
BF4_rooskies_DJET/materials/models/MadIvan18/exp.vtf
BF4_rooskies_DJET/materials/models/MadIvan18/BF4/Heads/t_mp_face_david_n.vtf
BF4_rooskies_DJET/materials/models/MadIvan18/BF4/Heads/t_mp_face_akor_v2_c.vtf
BF4_rooskies_DJET/materials/models/MadIvan18/BF4/Heads/t_mp_face_david_c.vtf
BF4_rooskies_DJET/materials/models/MadIvan18/BF4/Heads/t_mp_face_akor_c.vmt
BF4_rooskies_DJET/materials/models/MadIvan18/BF4/Heads/t_mp_face_karlt_n.vtf
BF4_rooskies_DJET/materials/models/MadIvan18/BF4/Heads/teeth_d_cin.vtf
BF4_rooskies_DJET/materials/models/MadIvan18/BF4/Heads/t_mp_face_skin_t.vtf
BF4_rooskies_DJET/materials/models/MadIvan18/BF4/Heads/t_mp_face_akor_n.vtf
BF4_rooskies_DJET/materials/models/MadIvan18/BF4/Heads/t_mp_face_akor_v2_c.vmt
BF4_rooskies_DJET/materials/models/MadIvan18/BF4/Heads/t_mp_face_karlt_c.vtf
BF4_rooskies_DJET/materials/models/MadIvan18/BF4/Heads/t_mp_face_karlt_c.vmt
BF4_rooskies_DJET/materials/models/MadIvan18/BF4/Heads/t_mp_face_jensk_n.vtf
BF4_rooskies_DJET/materials/models/MadIvan18/BF4/Heads/t_mp_face_david_c.vmt
BF4_rooskies_DJET/materials/models/MadIvan18/BF4/Heads/teeth_nrs_cin.vtf
BF4_rooskies_DJET/materials/models/MadIvan18/BF4/Heads/teeth_d_cin.vmt
BF4_rooskies_DJET/materials/models/MadIvan18/BF4/Heads/t_mp_face_jensk_c.vtf
BF4_rooskies_DJET/materials/models/MadIvan18/BF4/Heads/t_mp_face_akor_n2.vtf
BF4_rooskies_DJET/materials/models/MadIvan18/BF4/Heads/t_mp_face_jensk_c.vmt
BF4_rooskies_DJET/materials/models/MadIvan18/BF4/Heads/teeth_s_cin.vtf
BF4_rooskies_DJET/materials/models/MadIvan18/BF4/Heads/t_mp_face_akor_c.vtf
BF4_rooskies_DJET/materials/models/MadIvan18/BF4/RU/ru_engineer_lowerbody_kha_d.vmt
BF4_rooskies_DJET/materials/models/MadIvan18/BF4/RU/rus_eng_head_d.vmt
BF4_rooskies_DJET/materials/models/MadIvan18/BF4/RU/ru_assault_lowerbody_sib_d.vmt
BF4_rooskies_DJET/materials/models/MadIvan18/BF4/RU/ru_engineer_upperbody_v2_d.vmt
BF4_rooskies_DJET/materials/models/MadIvan18/BF4/RU/ru_recon_lowerbody_sib_d.vmt
BF4_rooskies_DJET/materials/models/MadIvan18/BF4/RU/ru_support_lowerbody_d.vtf
BF4_rooskies_DJET/materials/models/MadIvan18/BF4/RU/ru_support_uppertorso_n.vtf
BF4_rooskies_DJET/materials/models/MadIvan18/BF4/RU/ru_support_uppertorso_sib_d.vmt
BF4_rooskies_DJET/materials/models/MadIvan18/BF4/RU/ru_support_uppertorso_sib_d.vtf
BF4_rooskies_DJET/materials/models/MadIvan18/BF4/RU/ru_assault_upperbody_d.vtf
BF4_rooskies_DJET/materials/models/MadIvan18/BF4/RU/ru_assault_lowerbody_par_d.vmt
BF4_rooskies_DJET/materials/models/MadIvan18/BF4/RU/ru_tanker_underhelm_d.vtf
BF4_rooskies_DJET/materials/models/MadIvan18/BF4/RU/ru_sp_upperbody_d.vmt
BF4_rooskies_DJET/materials/models/MadIvan18/BF4/RU/ru_recon_lowerbody_d.vmt
BF4_rooskies_DJET/materials/models/MadIvan18/BF4/RU/beanie03_d.vtf
BF4_rooskies_DJET/materials/models/MadIvan18/BF4/RU/rus_eng_head_n.vtf
BF4_rooskies_DJET/materials/models/MadIvan18/BF4/RU/ru_engineer_arm_kha_d.vmt
BF4_rooskies_DJET/materials/models/MadIvan18/BF4/RU/ru_tanker_arms_d.vtf
BF4_rooskies_DJET/materials/models/MadIvan18/BF4/RU/ru_support_lowerbody_sib_d.vmt
BF4_rooskies_DJET/materials/models/MadIvan18/BF4/RU/ru_assault_arm_par_d.vmt
BF4_rooskies_DJET/materials/models/MadIvan18/BF4/RU/ru_assault_headgear_d.vtf
BF4_rooskies_DJET/materials/models/MadIvan18/BF4/RU/ru_assault_headgear_s.vtf
BF4_rooskies_DJET/materials/models/MadIvan18/BF4/RU/ru_assault_upperbody_kha_d.vtf
BF4_rooskies_DJET/materials/models/MadIvan18/BF4/RU/ru_support_arm_sib_d.vtf
BF4_rooskies_DJET/materials/models/MadIvan18/BF4/RU/ru_engineer_arm_sib_d.vmt
BF4_rooskies_DJET/materials/models/MadIvan18/BF4/RU/ru_1parms01_d.vmt
BF4_rooskies_DJET/materials/models/MadIvan18/BF4/RU/ru_sp_arm_d.vtf
BF4_rooskies_DJET/materials/models/MadIvan18/BF4/RU/ru_support_arm_par_d.vtf
BF4_rooskies_DJET/materials/models/MadIvan18/BF4/RU/rus_eng_head_d.vtf
BF4_rooskies_DJET/materials/models/MadIvan18/BF4/RU/ru_support_lowerbody_s.vtf
BF4_rooskies_DJET/materials/models/MadIvan18/BF4/RU/ru_engineer_arm_d.vmt
BF4_rooskies_DJET/materials/models/MadIvan18/BF4/RU/ru_assault_upperbody_n.vtf
BF4_rooskies_DJET/materials/models/MadIvan18/BF4/RU/ru_recon_arm_n.vtf
BF4_rooskies_DJET/materials/models/MadIvan18/BF4/RU/ru_engineer_arm_d.vtf
BF4_rooskies_DJET/materials/models/MadIvan18/BF4/RU/sunglasses_n.vtf
BF4_rooskies_DJET/materials/models/MadIvan18/BF4/RU/ru_support_headgear_d.vmt
BF4_rooskies_DJET/materials/models/MadIvan18/BF4/RU/beanie03_d.vmt
BF4_rooskies_DJET/materials/models/MadIvan18/BF4/RU/ch_recon_upperbody_d.vmt
BF4_rooskies_DJET/materials/models/MadIvan18/BF4/RU/ru_support_uppertorso_d.vmt
BF4_rooskies_DJET/materials/models/MadIvan18/BF4/RU/ru_assault_lowerbody_kha_d.vtf
BF4_rooskies_DJET/materials/models/MadIvan18/BF4/RU/ru_assault_arm_d.vtf
BF4_rooskies_DJET/materials/models/MadIvan18/BF4/RU/ru_tanker_upperbody_d.vmt
BF4_rooskies_DJET/materials/models/MadIvan18/BF4/RU/rus_supp_head_n.vtf
BF4_rooskies_DJET/materials/models/MadIvan18/BF4/RU/ru_engineer_upperbody_kha_d.vtf
BF4_rooskies_DJET/materials/models/MadIvan18/BF4/RU/ru_assault_arm_sib_d.vmt
BF4_rooskies_DJET/materials/models/MadIvan18/BF4/RU/ru_tanker_lowerbody_d.vtf
BF4_rooskies_DJET/materials/models/MadIvan18/BF4/RU/ru_recon_lowerbody_sib_d.vtf
BF4_rooskies_DJET/materials/models/MadIvan18/BF4/RU/ru_engineer_upperbody_d.vmt
BF4_rooskies_DJET/materials/models/MadIvan18/BF4/RU/ru_recon_headgear_n.vtf
BF4_rooskies_DJET/materials/models/MadIvan18/BF4/RU/ch_recon_upperbody_sib_d.vmt
BF4_rooskies_DJET/materials/models/MadIvan18/BF4/RU/ru_recon_lowerbody_par_d.vmt
BF4_rooskies_DJET/materials/models/MadIvan18/BF4/RU/ch_recon_upperbody_v2_d.vmt
BF4_rooskies_DJET/materials/models/MadIvan18/BF4/RU/ru_assault_headgear_sib_d.vmt
BF4_rooskies_DJET/materials/models/MadIvan18/BF4/RU/ru_recon_upperrbody_sib_d.vmt
BF4_rooskies_DJET/materials/models/MadIvan18/BF4/RU/sunglasses_s.vtf
BF4_rooskies_DJET/materials/models/MadIvan18/BF4/RU/ru_assault_upperbody_kha_d.vmt
BF4_rooskies_DJET/materials/models/MadIvan18/BF4/RU/ru_assault_lowerbody_sib_d.vtf
BF4_rooskies_DJET/materials/models/MadIvan18/BF4/RU/ru_support_arm_n.vtf
BF4_rooskies_DJET/materials/models/MadIvan18/BF4/RU/Ocelotunit_balac_col.vmt
BF4_rooskies_DJET/materials/models/MadIvan18/BF4/RU/ru_support_arm_kha_d.vmt
BF4_rooskies_DJET/materials/models/MadIvan18/BF4/RU/ru_support_lowerbody_kha_d.vtf
BF4_rooskies_DJET/materials/models/MadIvan18/BF4/RU/ru_assault_headgear_d.vmt
BF4_rooskies_DJET/materials/models/MadIvan18/BF4/RU/ru_assault_arm_s.vtf
BF4_rooskies_DJET/materials/models/MadIvan18/BF4/RU/ru_engineer_upperbody_sib_d.vmt
BF4_rooskies_DJET/materials/models/MadIvan18/BF4/RU/ru_recon_lowerbody_n.vtf
BF4_rooskies_DJET/materials/models/MadIvan18/BF4/RU/ru_1parms01_s.vtf
BF4_rooskies_DJET/materials/models/MadIvan18/BF4/RU/ru_sp_upperbody_n.vtf
BF4_rooskies_DJET/materials/models/MadIvan18/BF4/RU/ru_engineer_lowerbody_sib_d.vmt
BF4_rooskies_DJET/materials/models/MadIvan18/BF4/RU/ru_engineer_upperbody_kha_d.vmt
BF4_rooskies_DJET/materials/models/MadIvan18/BF4/RU/ru_support_arm_par_d.vmt
BF4_rooskies_DJET/materials/models/MadIvan18/BF4/RU/ru_recon_upperrbody_sib_d.vtf
BF4_rooskies_DJET/materials/models/MadIvan18/BF4/RU/rus_supp_head_d.vtf
BF4_rooskies_DJET/materials/models/MadIvan18/BF4/RU/ru_recon_headgear_d.vmt
BF4_rooskies_DJET/materials/models/MadIvan18/BF4/RU/ru_recon_arm_d.vtf
BF4_rooskies_DJET/materials/models/MadIvan18/BF4/RU/ru_support_lowerbody_sib_d.vtf
BF4_rooskies_DJET/materials/models/MadIvan18/BF4/RU/ru_tanker_lowerbody_d.vmt
BF4_rooskies_DJET/materials/models/MadIvan18/BF4/RU/ru_tanker_gear_d.vtf
BF4_rooskies_DJET/materials/models/MadIvan18/BF4/RU/ru_assault_lowerbody_s.vtf
BF4_rooskies_DJET/materials/models/MadIvan18/BF4/RU/ru_engineer_lowerbody_s.vtf
BF4_rooskies_DJET/materials/models/MadIvan18/BF4/RU/rus_sniper_torso_d.vmt
BF4_rooskies_DJET/materials/models/MadIvan18/BF4/RU/ru_engineer_lowerbody_kha_d.vtf
BF4_rooskies_DJET/materials/models/MadIvan18/BF4/RU/ru_engineer_lowerbody_d.vmt
BF4_rooskies_DJET/materials/models/MadIvan18/BF4/RU/ru_assault_arm_par_d.vtf
BF4_rooskies_DJET/materials/models/MadIvan18/BF4/RU/ru_recon_lowerbody_kha_d.vtf
BF4_rooskies_DJET/materials/models/MadIvan18/BF4/RU/Ocelotunit_balac_nml.vtf
BF4_rooskies_DJET/materials/models/MadIvan18/BF4/RU/ru_engineer_arm_n.vtf
BF4_rooskies_DJET/materials/models/MadIvan18/BF4/RU/ru_support_headgear_n.vtf
BF4_rooskies_DJET/materials/models/MadIvan18/BF4/RU/ru_support_lowerbody_par_d.vmt
BF4_rooskies_DJET/materials/models/MadIvan18/BF4/RU/ru_engineer_arm_par_d.vtf
BF4_rooskies_DJET/materials/models/MadIvan18/BF4/RU/ru_assault_lowerbody_d.vtf
BF4_rooskies_DJET/materials/models/MadIvan18/BF4/RU/sas_ct_shotgun_balaclava_a_n.vtf
BF4_rooskies_DJET/materials/models/MadIvan18/BF4/RU/ch_recon_upperbody_v2_n.vtf
BF4_rooskies_DJET/materials/models/MadIvan18/BF4/RU/ru_engineer_lowerbody_n.vtf
BF4_rooskies_DJET/materials/models/MadIvan18/BF4/RU/ru_support_arm_sib_d.vmt
BF4_rooskies_DJET/materials/models/MadIvan18/BF4/RU/ru_engineer_lowerbody_d.vtf
BF4_rooskies_DJET/materials/models/MadIvan18/BF4/RU/ru_sp_arm_d.vmt
BF4_rooskies_DJET/materials/models/MadIvan18/BF4/RU/ru_recon_upperrbody_d.vtf
BF4_rooskies_DJET/materials/models/MadIvan18/BF4/RU/ru_assault_upperbody_sib_d.vmt
BF4_rooskies_DJET/materials/models/MadIvan18/BF4/RU/ru_engineer_upperbody_par_d.vtf
BF4_rooskies_DJET/materials/models/MadIvan18/BF4/RU/ru_engineer_headgear_s.vtf
BF4_rooskies_DJET/materials/models/MadIvan18/BF4/RU/ch_recon_upperbody_sib_d.vtf
BF4_rooskies_DJET/materials/models/MadIvan18/BF4/RU/ru_support_lowerbody_kha_d.vmt
BF4_rooskies_DJET/materials/models/MadIvan18/BF4/RU/ru_engineer_upperbody_v2_d.vtf
BF4_rooskies_DJET/materials/models/MadIvan18/BF4/RU/ru_sp_arm_n.vtf
BF4_rooskies_DJET/materials/models/MadIvan18/BF4/RU/ru_assault_upperbody_par_d.vmt
BF4_rooskies_DJET/materials/models/MadIvan18/BF4/RU/rus_sniper_torso_n.vtf
BF4_rooskies_DJET/materials/models/MadIvan18/BF4/RU/ch_recon_upperbody_v2_d.vtf
BF4_rooskies_DJET/materials/models/MadIvan18/BF4/RU/ru_support_uppertorso_d.vtf
BF4_rooskies_DJET/materials/models/MadIvan18/BF4/RU/ru_recon_upperrbody_par_d.vmt
BF4_rooskies_DJET/materials/models/MadIvan18/BF4/RU/ru_assault_arm_kha_d.vmt
BF4_rooskies_DJET/materials/models/MadIvan18/BF4/RU/ru_engineer_headgear_d.vmt
BF4_rooskies_DJET/materials/models/MadIvan18/BF4/RU/sunglasses_s.vmt
BF4_rooskies_DJET/materials/models/MadIvan18/BF4/RU/ru_assault_headgear_sib_d.vtf
BF4_rooskies_DJET/materials/models/MadIvan18/BF4/RU/ru_assault_arm_d.vmt
BF4_rooskies_DJET/materials/models/MadIvan18/BF4/RU/ru_assault_lowerbody_kha_d.vmt
BF4_rooskies_DJET/materials/models/MadIvan18/BF4/RU/ru_engineer_upperbody_sib_d.vtf
BF4_rooskies_DJET/materials/models/MadIvan18/BF4/RU/rus_supp_head_d.vmt
BF4_rooskies_DJET/materials/models/MadIvan18/BF4/RU/ru_support_headgear_aph.vmt
BF4_rooskies_DJET/materials/models/MadIvan18/BF4/RU/sas_ct_shotgun_balaclava_a_col.vtf
BF4_rooskies_DJET/materials/models/MadIvan18/BF4/RU/ru_tanker_upperbody_d.vtf
BF4_rooskies_DJET/materials/models/MadIvan18/BF4/RU/ru_support_arm_d.vmt
BF4_rooskies_DJET/materials/models/MadIvan18/BF4/RU/ru_1parms02_d.vtf
BF4_rooskies_DJET/materials/models/MadIvan18/BF4/RU/ru_recon_lowerbody_kha_d.vmt
BF4_rooskies_DJET/materials/models/MadIvan18/BF4/RU/CHR_Spetsnaz_Bullseye_Headgear_n.vtf
BF4_rooskies_DJET/materials/models/MadIvan18/BF4/RU/ru_assault_arm_n.vtf
BF4_rooskies_DJET/materials/models/MadIvan18/BF4/RU/ch_recon_upperbody_sib_v2_d.vtf
BF4_rooskies_DJET/materials/models/MadIvan18/BF4/RU/ru_recon_lowerbody_d.vtf
BF4_rooskies_DJET/materials/models/MadIvan18/BF4/RU/CHR_Spetsnaz_2.vmt
BF4_rooskies_DJET/materials/models/MadIvan18/BF4/RU/sas_ct_shotgun_balaclava_a_col.vmt
BF4_rooskies_DJET/materials/models/MadIvan18/BF4/RU/ru_engineer_upperbody_par_d.vmt
BF4_rooskies_DJET/materials/models/MadIvan18/BF4/RU/ru_assault_upperbody_par_d.vtf
BF4_rooskies_DJET/materials/models/MadIvan18/BF4/RU/sunglasses_spc.vtf
BF4_rooskies_DJET/materials/models/MadIvan18/BF4/RU/Ocelotunit_balac_col.vtf
BF4_rooskies_DJET/materials/models/MadIvan18/BF4/RU/ru_tanker_underhelm_n.vtf
BF4_rooskies_DJET/materials/models/MadIvan18/BF4/RU/ru_support_lowerbody_par_d.vtf
BF4_rooskies_DJET/materials/models/MadIvan18/BF4/RU/ru_recon_upperrbody_n.vtf
BF4_rooskies_DJET/materials/models/MadIvan18/BF4/RU/ru_assault_arm_sib_d.vtf
BF4_rooskies_DJET/materials/models/MadIvan18/BF4/RU/ru_assault_headgear_n.vtf
BF4_rooskies_DJET/materials/models/MadIvan18/BF4/RU/ch_recon_upperbody_sib_v2_d.vmt
BF4_rooskies_DJET/materials/models/MadIvan18/BF4/RU/rus_sniper_torso_sib_d.vmt
BF4_rooskies_DJET/materials/models/MadIvan18/BF4/RU/ru_sp_upperbody_d.vtf
BF4_rooskies_DJET/materials/models/MadIvan18/BF4/RU/ru_recon_upperrbody_d.vmt
BF4_rooskies_DJET/materials/models/MadIvan18/BF4/RU/ru_recon_lowerbody_s.vtf
BF4_rooskies_DJET/materials/models/MadIvan18/BF4/RU/ru_assault_upperbody_sib_d.vtf
BF4_rooskies_DJET/materials/models/MadIvan18/BF4/RU/ru_recon_upperrbody_kha_d.vmt
BF4_rooskies_DJET/materials/models/MadIvan18/BF4/RU/ru_assault_lowerbody_par_d.vtf
BF4_rooskies_DJET/materials/models/MadIvan18/BF4/RU/ru_1parms01_d.vtf
BF4_rooskies_DJET/materials/models/MadIvan18/BF4/RU/ru_tanker_gear_d.vmt
BF4_rooskies_DJET/materials/models/MadIvan18/BF4/RU/ru_recon_headgear_d.vtf
BF4_rooskies_DJET/materials/models/MadIvan18/BF4/RU/ru_engineer_headgear_d.vtf
BF4_rooskies_DJET/materials/models/MadIvan18/BF4/RU/ru_recon_arm_s.vtf
BF4_rooskies_DJET/materials/models/MadIvan18/BF4/RU/ru_engineer_lowerbody_par_d.vmt
BF4_rooskies_DJET/materials/models/MadIvan18/BF4/RU/ch_recon_upperbody_n.vtf
BF4_rooskies_DJET/materials/models/MadIvan18/BF4/RU/ru_engineer_arm_sib_d.vtf
BF4_rooskies_DJET/materials/models/MadIvan18/BF4/RU/ru_engineer_lowerbody_sib_d.vtf
BF4_rooskies_DJET/materials/models/MadIvan18/BF4/RU/ru_engineer_lowerbody_par_d.vtf
BF4_rooskies_DJET/materials/models/MadIvan18/BF4/RU/ru_recon_arm_d.vmt
BF4_rooskies_DJET/materials/models/MadIvan18/BF4/RU/ru_recon_upperrbody_par_d.vtf
BF4_rooskies_DJET/materials/models/MadIvan18/BF4/RU/ru_assault_lowerbody_n.vtf
BF4_rooskies_DJET/materials/models/MadIvan18/BF4/RU/ru_support_headgear_s.vtf
BF4_rooskies_DJET/materials/models/MadIvan18/BF4/RU/beanie03_n.vtf
BF4_rooskies_DJET/materials/models/MadIvan18/BF4/RU/ru_assault_upperbody_d.vmt
BF4_rooskies_DJET/materials/models/MadIvan18/BF4/RU/ch_recon_upperbody_d.vtf
BF4_rooskies_DJET/materials/models/MadIvan18/BF4/RU/ru_assault_arm_kha_d.vtf
BF4_rooskies_DJET/materials/models/MadIvan18/BF4/RU/rus_eng_head_s.vtf
BF4_rooskies_DJET/materials/models/MadIvan18/BF4/RU/ru_tanker_arms_d.vmt
BF4_rooskies_DJET/materials/models/MadIvan18/BF4/RU/ru_engineer_headgear_n.vtf
BF4_rooskies_DJET/materials/models/MadIvan18/BF4/RU/ru_support_arm_kha_d.vtf
BF4_rooskies_DJET/materials/models/MadIvan18/BF4/RU/ru_1parms01_n.vtf
BF4_rooskies_DJET/materials/models/MadIvan18/BF4/RU/rus_sniper_torso_d.vtf
BF4_rooskies_DJET/materials/models/MadIvan18/BF4/RU/ru_engineer_arm_par_d.vmt
BF4_rooskies_DJET/materials/models/MadIvan18/BF4/RU/ru_tanker_underhelm_d.vmt
BF4_rooskies_DJET/materials/models/MadIvan18/BF4/RU/ru_support_headgear_d.vtf
BF4_rooskies_DJET/materials/models/MadIvan18/BF4/RU/CHR_Spetsnaz_2.vtf
BF4_rooskies_DJET/materials/models/MadIvan18/BF4/RU/CHR_Spetsnaz_Bullseye_Headgear_DiffuseMap_CHRTM.vtf
BF4_rooskies_DJET/materials/models/MadIvan18/BF4/RU/ru_1parms02_d.vmt
BF4_rooskies_DJET/materials/models/MadIvan18/BF4/RU/ru_support_lowerbody_n.vtf
BF4_rooskies_DJET/materials/models/MadIvan18/BF4/RU/ru_support_lowerbody_d.vmt
BF4_rooskies_DJET/materials/models/MadIvan18/BF4/RU/ru_engineer_arm_kha_d.vtf
BF4_rooskies_DJET/materials/models/MadIvan18/BF4/RU/rus_sniper_torso_sib_d.vtf
BF4_rooskies_DJET/materials/models/MadIvan18/BF4/RU/ru_support_arm_d.vtf
BF4_rooskies_DJET/materials/models/MadIvan18/BF4/RU/CHR_Spetsnaz_Bullseye_Headgear_DiffuseMap_CHRTM.vmt
BF4_rooskies_DJET/materials/models/MadIvan18/BF4/RU/ru_assault_lowerbody_d.vmt
BF4_rooskies_DJET/materials/models/MadIvan18/BF4/RU/ru_recon_lowerbody_par_d.vtf
BF4_rooskies_DJET/materials/models/MadIvan18/BF4/RU/ru_engineer_upperbody_n.vtf
BF4_rooskies_DJET/materials/models/MadIvan18/BF4/RU/AM/ru_support_uppertorso_am_d.vtf
BF4_rooskies_DJET/materials/models/MadIvan18/BF4/RU/AM/ru_engineer_upperbody_am_d.vtf
BF4_rooskies_DJET/materials/models/MadIvan18/BF4/RU/AM/ru_1parms01_am_d.vtf
BF4_rooskies_DJET/materials/models/MadIvan18/BF4/RU/AM/ru_engineer_upperbody_am_d.vmt
BF4_rooskies_DJET/materials/models/MadIvan18/BF4/RU/AM/ru_6b27_d.vmt
BF4_rooskies_DJET/materials/models/MadIvan18/BF4/RU/AM/ru_6b27_n.vtf
BF4_rooskies_DJET/materials/models/MadIvan18/BF4/RU/AM/ru_recon_upperrbody_am_d.vtf
BF4_rooskies_DJET/materials/models/MadIvan18/BF4/RU/AM/ru_assault_upperbody_am_d.vtf
BF4_rooskies_DJET/materials/models/MadIvan18/BF4/RU/AM/ru_support_uppertorso_am_d.vmt
BF4_rooskies_DJET/materials/models/MadIvan18/BF4/RU/AM/ru_assault_upperbody_am_d.vmt
BF4_rooskies_DJET/materials/models/MadIvan18/BF4/RU/AM/ch_recon_upperbody_am_d.vmt
BF4_rooskies_DJET/materials/models/MadIvan18/BF4/RU/AM/beanie03_am_d.vmt
BF4_rooskies_DJET/materials/models/MadIvan18/BF4/RU/AM/ru_engineer_arm_am_d.vtf
BF4_rooskies_DJET/materials/models/MadIvan18/BF4/RU/AM/ru_recon_upperrbody_am_d.vmt
BF4_rooskies_DJET/materials/models/MadIvan18/BF4/RU/AM/ru_assault_arm_am_d.vmt
BF4_rooskies_DJET/materials/models/MadIvan18/BF4/RU/AM/ru_support_lowerbody_am_d.vtf
BF4_rooskies_DJET/materials/models/MadIvan18/BF4/RU/AM/ru_engineer_lowerbody_am_d.vmt
BF4_rooskies_DJET/materials/models/MadIvan18/BF4/RU/AM/ru_engineer_lowerbody_am_d.vtf
BF4_rooskies_DJET/materials/models/MadIvan18/BF4/RU/AM/beanie03_am_d.vtf
BF4_rooskies_DJET/materials/models/MadIvan18/BF4/RU/AM/ru_assault_lowerbody_am_d.vtf
BF4_rooskies_DJET/materials/models/MadIvan18/BF4/RU/AM/ru_6b27_s.vtf
BF4_rooskies_DJET/materials/models/MadIvan18/BF4/RU/AM/ru_support_arm_am_d.vmt
BF4_rooskies_DJET/materials/models/MadIvan18/BF4/RU/AM/ru_assault_arm_am_d.vtf
BF4_rooskies_DJET/materials/models/MadIvan18/BF4/RU/AM/ru_support_arm_am_d.vtf
BF4_rooskies_DJET/materials/models/MadIvan18/BF4/RU/AM/ru_assault_lowerbody_am_d.vmt
BF4_rooskies_DJET/materials/models/MadIvan18/BF4/RU/AM/ru_recon_lowerbody_am_d.vtf
BF4_rooskies_DJET/materials/models/MadIvan18/BF4/RU/AM/ru_assault_upperbody_d.vmt
BF4_rooskies_DJET/materials/models/MadIvan18/BF4/RU/AM/ru_6b27_d.vtf
BF4_rooskies_DJET/materials/models/MadIvan18/BF4/RU/AM/ch_recon_upperbody_am_d.vtf
BF4_rooskies_DJET/materials/models/MadIvan18/BF4/RU/AM/ru_recon_lowerbody_am_d.vmt
BF4_rooskies_DJET/materials/models/MadIvan18/BF4/RU/AM/ru_engineer_arm_am_d.vmt
BF4_rooskies_DJET/materials/models/MadIvan18/BF4/RU/AM/ru_support_lowerbody_am_d.vmt
BF4_rooskies_DJET/materials/models/MadIvan18/BF4/RU/AM/ru_1parms01_am_d.vmt
BF4_rooskies_DJET/materials/models/MadIvan18/BF4/RU/AM/Heads/t_mp_face_karlt_am_c.vtf
BF4_rooskies_DJET/materials/models/MadIvan18/BF4/RU/AM/Heads/t_mp_face_jensk_am_n.vtf
BF4_rooskies_DJET/materials/models/MadIvan18/BF4/RU/AM/Heads/t_mp_face_jensk_am_c.vtf
BF4_rooskies_DJET/materials/models/MadIvan18/BF4/RU/AM/Heads/t_mp_face_karlt_am_c.vmt
BF4_rooskies_DJET/materials/models/MadIvan18/BF4/RU/AM/Heads/t_mp_face_david_am_c.vmt
BF4_rooskies_DJET/materials/models/MadIvan18/BF4/RU/AM/Heads/t_mp_face_akor_v2_am_c.vmt
BF4_rooskies_DJET/materials/models/MadIvan18/BF4/RU/AM/Heads/t_mp_face_akor_am_c.vtf
BF4_rooskies_DJET/materials/models/MadIvan18/BF4/RU/AM/Heads/t_mp_face_david_am_c.vtf
BF4_rooskies_DJET/materials/models/MadIvan18/BF4/RU/AM/Heads/t_mp_face_akor_v2_am_c.vtf
BF4_rooskies_DJET/materials/models/MadIvan18/BF4/RU/AM/Heads/t_mp_face_akor_am_c.vmt
BF4_rooskies_DJET/materials/models/MadIvan18/BF4/RU/AM/Heads/t_mp_face_karlt_am_n.vtf
BF4_rooskies_DJET/materials/models/MadIvan18/BF4/RU/AM/Heads/t_mp_face_jensk_am_c.vmt
BF4_rooskies_DJET/materials/models/MadIvan18/BF4/RU/EMR/ru_assault_upperbody_emr_d.vtf
BF4_rooskies_DJET/materials/models/MadIvan18/BF4/RU/EMR/ru_assault_lowerbody_emr_d.vmt
BF4_rooskies_DJET/materials/models/MadIvan18/BF4/RU/EMR/ru_sp_headgear_emr_n.vtf
BF4_rooskies_DJET/materials/models/MadIvan18/BF4/RU/EMR/ru_engineer_upperbody_emr_d.vtf
BF4_rooskies_DJET/materials/models/MadIvan18/BF4/RU/EMR/ru_assault_lowerbody_emr_d.vtf
BF4_rooskies_DJET/materials/models/MadIvan18/BF4/RU/EMR/ru_support_uppertorso_d.vmt
BF4_rooskies_DJET/materials/models/MadIvan18/BF4/RU/EMR/ru_recon_lowerbody_emr_d.vtf
BF4_rooskies_DJET/materials/models/MadIvan18/BF4/RU/EMR/ru_engineer_upperbody_emr_d.vmt
BF4_rooskies_DJET/materials/models/MadIvan18/BF4/RU/EMR/ru_assault_headgear_emr_d.vtf
BF4_rooskies_DJET/materials/models/MadIvan18/BF4/RU/EMR/ru_sp_headgear_emr_d.vtf
BF4_rooskies_DJET/materials/models/MadIvan18/BF4/RU/EMR/ru_engineer_arm_emr_d.vtf
BF4_rooskies_DJET/materials/models/MadIvan18/BF4/RU/EMR/ru_assault_arm_emr_d.vmt
BF4_rooskies_DJET/materials/models/MadIvan18/BF4/RU/EMR/ch_recon_upperbody_emr_d.vtf
BF4_rooskies_DJET/materials/models/MadIvan18/BF4/RU/EMR/ru_support_lowerbody_emr_d.vmt
BF4_rooskies_DJET/materials/models/MadIvan18/BF4/RU/EMR/ru_recon_upperrbody_emr_d.vtf
BF4_rooskies_DJET/materials/models/MadIvan18/BF4/RU/EMR/ru_support_lowerbody_emr_d.vtf
BF4_rooskies_DJET/materials/models/MadIvan18/BF4/RU/EMR/ru_recon_upperrbody_emr_d.vmt
BF4_rooskies_DJET/materials/models/MadIvan18/BF4/RU/EMR/ru_assault_arm_emr_d.vtf
BF4_rooskies_DJET/materials/models/MadIvan18/BF4/RU/EMR/ru_sp_headgear_emr_d.vmt
BF4_rooskies_DJET/materials/models/MadIvan18/BF4/RU/EMR/ru_engineer_arm_emr_d.vmt
BF4_rooskies_DJET/materials/models/MadIvan18/BF4/RU/EMR/ru_assault_headgear_emr_d.vmt
BF4_rooskies_DJET/materials/models/MadIvan18/BF4/RU/EMR/ch_recon_upperbody_emr_d.vmt
BF4_rooskies_DJET/materials/models/MadIvan18/BF4/RU/EMR/ru_engineer_lowerbody_emr_d.vtf
BF4_rooskies_DJET/materials/models/MadIvan18/BF4/RU/EMR/ru_recon_lowerbody_emr_d.vmt
BF4_rooskies_DJET/materials/models/MadIvan18/BF4/RU/EMR/ru_engineer_lowerbody_emr_d.vmt
BF4_rooskies_DJET/materials/models/MadIvan18/BF4/RU/EMR/ru_support_arm_emr_d.vmt
BF4_rooskies_DJET/materials/models/MadIvan18/BF4/RU/EMR/ru_support_arm_emr_d.vtf
BF4_rooskies_DJET/materials/models/MadIvan18/BF4/RU/EMR/ru_assault_upperbody_emr_d.vmt