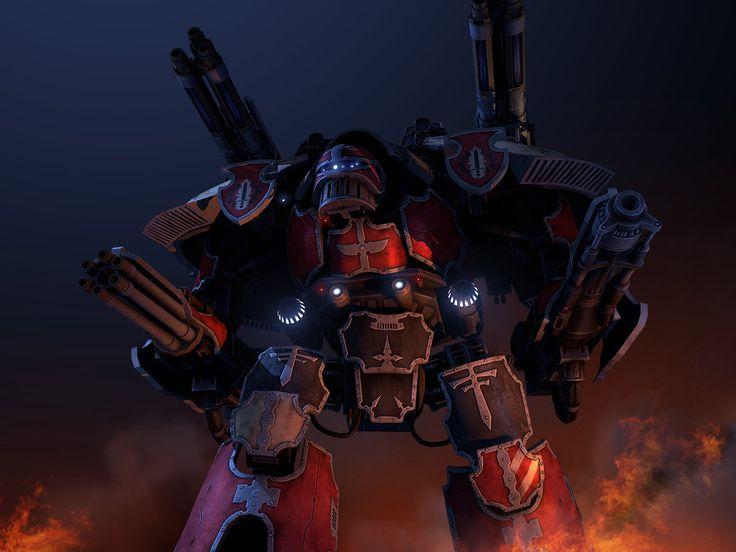 Show more
Description
This packa was uploaded here earlier but the uploader removed it for some reason.
It was said that Joazzz gave permission to publish it, so it's even weirder.
Luckily I have downloaded this pack to my Google Drive and am uploading it here after fixing my PC.
Praise the Emperor (or Chaos)!!!!
Content:
-World Eaters -Alpha legion -Black legion -Black Templars -Blood Ravens -Necrons -Adeptus Custodes -Dark Angels -Grey Knights -Imperial Fists -Iron Hands -Iron Warriors -Death Guard -Rubric Marines -Roboute Guilliman -Titan Legions -Night Lords -Ultramarines -Word Bearers
+Base files
Google Drive: https://drive.google.com/file/d/1XwE4Mq6fU1sSdJVTumV4RRU9r9ynZi_V/view?usp=share_link
SFMLab is a free service. However, it costs about $0.03 to deliver you a 1GB file. With over 20TB of traffic every month and growing, SFMLab needs your help. If only 1% of our users each gave us $5 for a single month, we could keep the site running for several years.
Filename
Downloads
Created
Filesize
Files
Cronz.7z
260
2023-05-11 15:40:52
9.02 MB
File contents:

models/joazzz/warhammer40k/necrons/monolith_big.sw.vtx
models/joazzz/warhammer40k/necrons/monolith.sw.vtx
models/joazzz/warhammer40k/necrons/monolith_throne_of_terra_that_is_big.mdl
models/joazzz/warhammer40k/necrons/monolith_bigger.phy
models/joazzz/warhammer40k/necrons/monolith_biggedest.vvd
models/joazzz/warhammer40k/necrons/necron_immortal.mdl
models/joazzz/warhammer40k/necrons/monolith_throne_of_terra_that_is_big.sw.vtx
models/joazzz/warhammer40k/necrons/monolith_biggedest.mdl
models/joazzz/warhammer40k/necrons/necron_warrior.dx80.vtx
models/joazzz/warhammer40k/necrons/necron_immortal.sw.vtx
models/joazzz/warhammer40k/necrons/monolith_big.dx80.vtx
models/joazzz/warhammer40k/necrons/necron_destroyer.phy
models/joazzz/warhammer40k/necrons/necron_immortal.dx80.vtx
models/joazzz/warhammer40k/necrons/monolith_big.vvd
models/joazzz/warhammer40k/necrons/monolith_throne_of_terra_that_is_big.phy
models/joazzz/warhammer40k/necrons/monolith_bigger.dx80.vtx
models/joazzz/warhammer40k/necrons/monolith.phy
models/joazzz/warhammer40k/necrons/monolith_bigger.vvd
models/joazzz/warhammer40k/necrons/monolith_big.mdl
models/joazzz/warhammer40k/necrons/necron_lychguard.sw.vtx
models/joazzz/warhammer40k/necrons/monolith_throne_of_terra_that_is_big.dx90.vtx
models/joazzz/warhammer40k/necrons/monolith_biggest.mdl
models/joazzz/warhammer40k/necrons/monolith_biggest.phy
models/joazzz/warhammer40k/necrons/necron_lychguard.phy
models/joazzz/warhammer40k/necrons/monolith.vvd
models/joazzz/warhammer40k/necrons/necron_destroyer.mdl
models/joazzz/warhammer40k/necrons/monolith_biggest.dx90.vtx
models/joazzz/warhammer40k/necrons/necron_destroyer.dx80.vtx
models/joazzz/warhammer40k/necrons/monolith_bigger.dx90.vtx
models/joazzz/warhammer40k/necrons/monolith_biggest.sw.vtx
models/joazzz/warhammer40k/necrons/necron_warrior.dx90.vtx
models/joazzz/warhammer40k/necrons/monolith_big.dx90.vtx
models/joazzz/warhammer40k/necrons/monolith_throne_of_terra_that_is_big.dx80.vtx
models/joazzz/warhammer40k/necrons/monolith_big.phy
models/joazzz/warhammer40k/necrons/monolith_biggest.dx80.vtx
models/joazzz/warhammer40k/necrons/necron_warrior.phy
models/joazzz/warhammer40k/necrons/necron_destroyer.dx90.vtx
models/joazzz/warhammer40k/necrons/necron_immortal.dx90.vtx
models/joazzz/warhammer40k/necrons/monolith_bigger.mdl
models/joazzz/warhammer40k/necrons/monolith_biggest.vvd
models/joazzz/warhammer40k/necrons/monolith_biggedest.sw.vtx
models/joazzz/warhammer40k/necrons/necron_destroyer.vvd
models/joazzz/warhammer40k/necrons/monolith_biggedest.phy
models/joazzz/warhammer40k/necrons/monolith.dx80.vtx
models/joazzz/warhammer40k/necrons/necron_warrior.vvd
models/joazzz/warhammer40k/necrons/necron_lychguard.dx80.vtx
models/joazzz/warhammer40k/necrons/necron_warrior.sw.vtx
models/joazzz/warhammer40k/necrons/monolith_biggedest.dx80.vtx
models/joazzz/warhammer40k/necrons/monolith_biggedest.dx90.vtx
models/joazzz/warhammer40k/necrons/necron_immortal.phy
models/joazzz/warhammer40k/necrons/monolith.dx90.vtx
models/joazzz/warhammer40k/necrons/monolith_bigger.sw.vtx
models/joazzz/warhammer40k/necrons/necron_lychguard.mdl
models/joazzz/warhammer40k/necrons/necron_destroyer.sw.vtx
models/joazzz/warhammer40k/necrons/necron_lychguard.vvd
models/joazzz/warhammer40k/necrons/necron_lychguard.dx90.vtx
models/joazzz/warhammer40k/necrons/necron_immortal.vvd
models/joazzz/warhammer40k/necrons/monolith_throne_of_terra_that_is_big.vvd
models/joazzz/warhammer40k/necrons/monolith.mdl
models/joazzz/warhammer40k/necrons/necron_warrior.mdl
models/joazzz/warhammer40k/necrons/weapons/warscythe.sw.vtx
models/joazzz/warhammer40k/necrons/weapons/Gauss_flayer.sw.vtx
models/joazzz/warhammer40k/necrons/weapons/lychguard_sword.vvd
models/joazzz/warhammer40k/necrons/weapons/warscythe.mdl
models/joazzz/warhammer40k/necrons/weapons/gauss_flayer.mdl
models/joazzz/warhammer40k/necrons/weapons/gauss_blaster.dx80.vtx
models/joazzz/warhammer40k/necrons/weapons/Gauss_flayer.dx80.vtx
models/joazzz/warhammer40k/necrons/weapons/warscythe.vvd
models/joazzz/warhammer40k/necrons/weapons/lychguard_sword.dx90.vtx
models/joazzz/warhammer40k/necrons/weapons/warscythe.dx90.vtx
models/joazzz/warhammer40k/necrons/weapons/lychguard_sword.mdl
models/joazzz/warhammer40k/necrons/weapons/lychguard_sword.sw.vtx
models/joazzz/warhammer40k/necrons/weapons/lychguard_sword.dx80.vtx
models/joazzz/warhammer40k/necrons/weapons/Gauss_flayer.dx90.vtx
models/joazzz/warhammer40k/necrons/weapons/gauss_flayer.vvd
models/joazzz/warhammer40k/necrons/weapons/gauss_blaster.phy
models/joazzz/warhammer40k/necrons/weapons/gauss_blaster.mdl
models/joazzz/warhammer40k/necrons/weapons/Gauss_flayer.phy
models/joazzz/warhammer40k/necrons/weapons/lychguard_sword.phy
models/joazzz/warhammer40k/necrons/weapons/gauss_blaster.sw.vtx
models/joazzz/warhammer40k/necrons/weapons/warscythe.phy
models/joazzz/warhammer40k/necrons/weapons/gauss_blaster.vvd
models/joazzz/warhammer40k/necrons/weapons/warscythe.dx80.vtx
models/joazzz/warhammer40k/necrons/weapons/gauss_blaster.dx90.vtx
materials/models/joazzz/warhammer40k/necrons/lych_weapon_i.vtf
materials/models/joazzz/warhammer40k/necrons/limbs_dif.vmt
materials/models/joazzz/warhammer40k/necrons/gutcables_dif.vmt
materials/models/joazzz/warhammer40k/necrons/gaussbeam.vmt
materials/models/joazzz/warhammer40k/necrons/torso_dif.vmt
materials/models/joazzz/warhammer40k/necrons/necrongaussammo.vmt
materials/models/joazzz/warhammer40k/necrons/lych_weapon_i2.vtf
materials/models/joazzz/warhammer40k/necrons/necron_monolith02_i.vtf
materials/models/joazzz/warhammer40k/necrons/limbs_dif_n.vtf
materials/models/joazzz/warhammer40k/necrons/headdress.vmt
materials/models/joazzz/warhammer40k/necrons/eyeglow_off.vmt
materials/models/joazzz/warhammer40k/necrons/lych_weapon.vtf
materials/models/joazzz/warhammer40k/necrons/Necrongaussflayer_n.vtf
materials/models/joazzz/warhammer40k/necrons/phongwarp.vtf
materials/models/joazzz/warhammer40k/necrons/lightning.vmt
materials/models/joazzz/warhammer40k/necrons/torso_dif_n.vtf
materials/models/joazzz/warhammer40k/necrons/necrongaussammo.vtf
materials/models/joazzz/warhammer40k/necrons/shoulders_dif.vtf
materials/models/joazzz/warhammer40k/necrons/limbs_dif.vtf
materials/models/joazzz/warhammer40k/necrons/predator.vmt
materials/models/joazzz/warhammer40k/necrons/fodder01_normal.vtf
materials/models/joazzz/warhammer40k/necrons/fodder01.vtf
materials/models/joazzz/warhammer40k/necrons/gutcables_dif.vtf
materials/models/joazzz/warhammer40k/necrons/shoulders_dif.vmt
materials/models/joazzz/warhammer40k/necrons/metal_detail.vtf
materials/models/joazzz/warhammer40k/necrons/necron_monolith02_n.vtf
materials/models/joazzz/warhammer40k/necrons/necron_monolith01.vtf
materials/models/joazzz/warhammer40k/necrons/necron_monolith02.vmt
materials/models/joazzz/warhammer40k/necrons/lych_weapon_n.vtf
materials/models/joazzz/warhammer40k/necrons/necroncape.vmt
materials/models/joazzz/warhammer40k/necrons/necron_monolith02.vtf
materials/models/joazzz/warhammer40k/necrons/NecronGaussFlayer_g.vmt
materials/models/joazzz/warhammer40k/necrons/gaussbeam.vtf
materials/models/joazzz/warhammer40k/necrons/torso_dif.vtf
materials/models/joazzz/warhammer40k/necrons/flayer_aux.vtf
materials/models/joazzz/warhammer40k/necrons/Necrongaussflayer_g.vtf
materials/models/joazzz/warhammer40k/necrons/flayer_aux_n.vtf
materials/models/joazzz/warhammer40k/necrons/necron_monolith01_i.vtf
materials/models/joazzz/warhammer40k/necrons/gutcables_dif_n.vtf
materials/models/joazzz/warhammer40k/necrons/fodder01.vmt
materials/models/joazzz/warhammer40k/necrons/headdress.vtf
materials/models/joazzz/warhammer40k/necrons/flayer_aux.vmt
materials/models/joazzz/warhammer40k/necrons/Necrongaussflayer.vtf
materials/models/joazzz/warhammer40k/necrons/shoulders_dif_n.vtf
materials/models/joazzz/warhammer40k/necrons/necroncape_n.vtf
materials/models/joazzz/warhammer40k/necrons/lightningtest2.vtf
materials/models/joazzz/warhammer40k/necrons/necron_monolith01.vmt
materials/models/joazzz/warhammer40k/necrons/eyeglow.vtf
materials/models/joazzz/warhammer40k/necrons/necroncape.vtf
materials/models/joazzz/warhammer40k/necrons/lych_weapon2.vmt
materials/models/joazzz/warhammer40k/necrons/necron_monolith01_n.vtf
materials/models/joazzz/warhammer40k/necrons/NecronGaussFlayer.vmt
materials/models/joazzz/warhammer40k/necrons/eyeglow.vmt
materials/models/joazzz/warhammer40k/necrons/lych_weapon.vmt
materials/models/joazzz/warhammer40k/necrons/exp.vtf
materials/models/joazzz/warhammer40k/necrons/immortal/immortalparts_n.vtf
materials/models/joazzz/warhammer40k/necrons/immortal/head_diff.vtf
materials/models/joazzz/warhammer40k/necrons/immortal/limbs_dif.vmt
materials/models/joazzz/warhammer40k/necrons/immortal/gutcables_dif.vmt
materials/models/joazzz/warhammer40k/necrons/immortal/immortalparts.vtf
materials/models/joazzz/warhammer40k/necrons/immortal/torso_dif.vmt
materials/models/joazzz/warhammer40k/necrons/immortal/immortalparts.vmt
materials/models/joazzz/warhammer40k/necrons/immortal/head_diff.vmt
materials/models/joazzz/warhammer40k/necrons/immortal/shoulders_dif.vtf
materials/models/joazzz/warhammer40k/necrons/immortal/limbs_dif.vtf
materials/models/joazzz/warhammer40k/necrons/immortal/shoulders_dif.vmt
materials/models/joazzz/warhammer40k/necrons/immortal/torso_dif.vtf
materials/models/joazzz/warhammer40k/necrons/immortal/fodder01.vmt
materials/models/joazzz/warhammer40k/necrons/immortal/head_diff_n.vtf
materials/models/joazzz/warhammer40k/necrons/immortal/eyeglow.vmt
materials/models/joazzz/warhammer40k/necrons/destroyer/limbs_dif.vmt
materials/models/joazzz/warhammer40k/necrons/destroyer/destroyer2_n.vtf
materials/models/joazzz/warhammer40k/necrons/destroyer/immortalparts.vmt
materials/models/joazzz/warhammer40k/necrons/destroyer/destroyer2_i.vtf
materials/models/joazzz/warhammer40k/necrons/destroyer/destroyer_1_n.vtf
materials/models/joazzz/warhammer40k/necrons/destroyer/head_diff.vmt
materials/models/joazzz/warhammer40k/necrons/destroyer/destroyer_1_i.vtf
materials/models/joazzz/warhammer40k/necrons/destroyer/destroyer_1.vmt
materials/models/joazzz/warhammer40k/necrons/destroyer/shoulders_dif.vmt
materials/models/joazzz/warhammer40k/necrons/destroyer/destroyer2.vtf
materials/models/joazzz/warhammer40k/necrons/destroyer/destroyer2.vmt
materials/models/joazzz/warhammer40k/necrons/destroyer/destroyer_1.vtf
materials/models/joazzz/warhammer40k/necrons/warrior/head_diff.vtf
materials/models/joazzz/warhammer40k/necrons/warrior/head_diff.vmt
materials/models/joazzz/warhammer40k/necrons/warrior/eyeglow.vtf
materials/models/joazzz/warhammer40k/necrons/warrior/head_diff_n.vtf
materials/models/joazzz/warhammer40k/necrons/warrior/eyeglow.vmt
materials/models/joazzz/warhammer40k/necrons/LychGuard/head_diff.vtf
materials/models/joazzz/warhammer40k/necrons/LychGuard/head_diff_lych.vmt