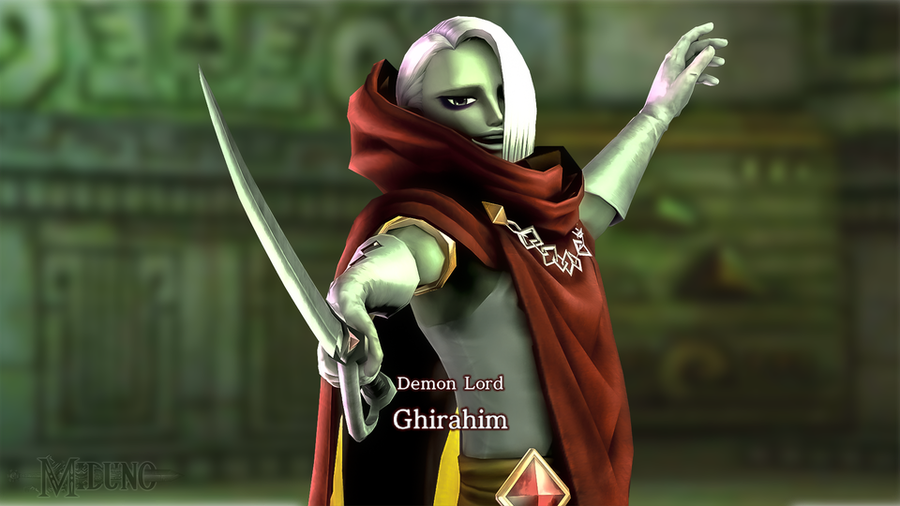 Show more
Description
After making the Skyward Sword Link from Hyrule Warriors, I decided to ported the famous antagonist, Ghirahim! This one takes me a long time to make because of the costumes, the body groups and the weapons, but I'm so happy for the resault.
Hyrule Warriors is property of Koei Tecmo/Nintendo.
SFMLab is a free service. However, it costs about $0.03 to deliver you a 1GB file. With over 20TB of traffic every month and growing, SFMLab needs your help. If only 1% of our users each gave us $5 for a single month, we could keep the site running for several years.
Filename
Downloads
Created
Filesize
Files
Hyrule_Warriors_Ghirahim_YfHxUUR.zip
61
2023-06-18 13:44:50
10.15 MB
File contents:

models/hyrulewarriors/ghirahim_demon_sword_lvl3.dx90.vtx
models/hyrulewarriors/ghirahim_demon_sword_lvl1.vvd
models/hyrulewarriors/ghirahim.mdl
models/hyrulewarriors/ghirahim_2nd_form.mdl
models/hyrulewarriors/ghirahim_final_form.vvd
models/hyrulewarriors/ghirahim_final_form.mdl
models/hyrulewarriors/ghirahim_demon_sword_lvl1.dx90.vtx
models/hyrulewarriors/ghirahim.dx90.vtx
models/hyrulewarriors/ghirahim_sword.vvd
models/hyrulewarriors/ghirahim_demise_sword.mdl
models/hyrulewarriors/ghirahim_demon_sword_lvl2.vvd
models/hyrulewarriors/ghirahim_demon_sword_lvl2.mdl
models/hyrulewarriors/ghirahim_2nd_form.vvd
models/hyrulewarriors/ghirahim_claymore.vvd
models/hyrulewarriors/ghirahim_demon_sword_lvl3.mdl
models/hyrulewarriors/ghirahim.vvd
models/hyrulewarriors/ghirahim_claymore.dx90.vtx
models/hyrulewarriors/ghirahim_sword.mdl
models/hyrulewarriors/ghirahim_demon_sword_lvl2.dx90.vtx
models/hyrulewarriors/ghirahim_claymore.mdl
models/hyrulewarriors/ghirahim_demise_sword.dx90.vtx
models/hyrulewarriors/ghirahim_final_form.dx90.vtx
models/hyrulewarriors/ghirahim_2nd_form.dx90.vtx
models/hyrulewarriors/ghirahim_demise_sword.vvd
models/hyrulewarriors/ghirahim_demon_sword_lvl3.vvd
models/hyrulewarriors/ghirahim_sword.dx90.vtx
models/hyrulewarriors/ghirahim_demon_sword_lvl1.mdl
materials/models/hyrulewarriors/shared/whitecube.vtf
materials/models/hyrulewarriors/shared/browngreeneye.vtf
materials/models/hyrulewarriors/shared/eyeball_blue.vtf
materials/models/hyrulewarriors/shared/eyeball_red.vtf
materials/models/hyrulewarriors/shared/exponent.vtf
materials/models/hyrulewarriors/shared/lightmap.vtf
materials/models/hyrulewarriors/shared/blackeye.vtf
materials/models/hyrulewarriors/shared/exponent_generic.vtf
materials/models/hyrulewarriors/shared/generic_dark.vtf
materials/models/hyrulewarriors/shared/eyeball_brown.vtf
materials/models/hyrulewarriors/shared/darkeye.vtf
materials/models/hyrulewarriors/shared/softgold.vtf
materials/models/hyrulewarriors/shared/facials1.vtf
materials/models/hyrulewarriors/shared/vaatieye.vtf
materials/models/hyrulewarriors/shared/lightwrapper_lightwarp.vtf
materials/models/hyrulewarriors/shared/eye-cornea.vtf
materials/models/hyrulewarriors/shared/painted_silver.vtf
materials/models/hyrulewarriors/shared/eye-reflection-cubemap-.vtf
materials/models/hyrulewarriors/shared/link_eye_ao.vtf
materials/models/hyrulewarriors/shared/dark_lightwarp.vtf
materials/models/hyrulewarriors/shared/greeneye.vtf
materials/models/hyrulewarriors/shared/skin_lightwarp.vtf
materials/models/hyrulewarriors/shared/softsilver.vtf
materials/models/hyrulewarriors/shared/shared_normal.vtf
materials/models/hyrulewarriors/shared/metal_lightwarp.vtf
materials/models/hyrulewarriors/shared/eye-extra.vtf
materials/models/hyrulewarriors/shared/generic_dark.vmt
materials/models/hyrulewarriors/shared/white.vtf
materials/models/hyrulewarriors/shared/eyeball_green.vtf
materials/models/hyrulewarriors/shared/exponent_generic_alt.vtf
materials/models/hyrulewarriors/ghirahim/ghirahim_light.vmt
materials/models/hyrulewarriors/ghirahim/ghirahim_final.vtf
materials/models/hyrulewarriors/ghirahim/ghirahim_twilight.vmt
materials/models/hyrulewarriors/ghirahim/eyeball_black.vtf
materials/models/hyrulewarriors/ghirahim/ghirahim_final_normal.vtf
materials/models/hyrulewarriors/ghirahim/ghirahim_twilight_light.vmt
materials/models/hyrulewarriors/ghirahim/eyeball_l.vmt
materials/models/hyrulewarriors/ghirahim/ghirahim_final.vmt
materials/models/hyrulewarriors/ghirahim/ghirahim_chain.vmt
materials/models/hyrulewarriors/ghirahim/ghirahim_specular.vtf
materials/models/hyrulewarriors/ghirahim/ghirahim_metallics.vmt
materials/models/hyrulewarriors/ghirahim/ghirahim_final_gem.vmt
materials/models/hyrulewarriors/ghirahim/ghirahim.vmt
materials/models/hyrulewarriors/ghirahim/ghirahim_twilight_specular.vtf
materials/models/hyrulewarriors/ghirahim/ghirahim_exponent.vtf
materials/models/hyrulewarriors/ghirahim/ghirahim_jewel.vmt
materials/models/hyrulewarriors/ghirahim/ghirahim_twilight_normal.vtf
materials/models/hyrulewarriors/ghirahim/ghirahim_master.vtf
materials/models/hyrulewarriors/ghirahim/ghirahim_master_specular.vtf
materials/models/hyrulewarriors/ghirahim/ghirahim_master.vmt
materials/models/hyrulewarriors/ghirahim/ghirahim.vtf
materials/models/hyrulewarriors/ghirahim/ghirahim_normal.vtf
materials/models/hyrulewarriors/ghirahim/eyeball_r.vmt
materials/models/hyrulewarriors/ghirahim/ghirahim_twilight.vtf
materials/models/hyrulewarriors/ghirahim/demon_sword/sword.vtf
materials/models/hyrulewarriors/ghirahim/demon_sword/demon_sword_lvl1_jewel.vmt
materials/models/hyrulewarriors/ghirahim/demon_sword/claymore_jewel.vmt
materials/models/hyrulewarriors/ghirahim/demon_sword/demise_sword.vmt
materials/models/hyrulewarriors/ghirahim/demon_sword/sword_jewel.vmt
materials/models/hyrulewarriors/ghirahim/demon_sword/claymore.vmt
materials/models/hyrulewarriors/ghirahim/demon_sword/demon_sword_lvl3.vtf
materials/models/hyrulewarriors/ghirahim/demon_sword/demon_sword_lvl1_normal.vtf
materials/models/hyrulewarriors/ghirahim/demon_sword/demon_sword_lvl2_normal.vtf
materials/models/hyrulewarriors/ghirahim/demon_sword/demon_sword_lvl3_normal.vtf
materials/models/hyrulewarriors/ghirahim/demon_sword/demise_sword_blade.vmt
materials/models/hyrulewarriors/ghirahim/demon_sword/sword_normal.vtf
materials/models/hyrulewarriors/ghirahim/demon_sword/demise_sword.vtf
materials/models/hyrulewarriors/ghirahim/demon_sword/demon_sword_lvl2.vmt
materials/models/hyrulewarriors/ghirahim/demon_sword/demon_sword_lvl3.vmt
materials/models/hyrulewarriors/ghirahim/demon_sword/demon_sword_lvl2.vtf
materials/models/hyrulewarriors/ghirahim/demon_sword/demon_sword_lvl2_jewel.vmt
materials/models/hyrulewarriors/ghirahim/demon_sword/sword.vmt
materials/models/hyrulewarriors/ghirahim/demon_sword/demon_sword_lvl1.vtf
materials/models/hyrulewarriors/ghirahim/demon_sword/demise_sword_normal.vtf
materials/models/hyrulewarriors/ghirahim/demon_sword/demon_sword_lvl1.vmt
materials/models/hyrulewarriors/ghirahim/demon_sword/demon_sword_lvl3_jewel.vmt
materials/models/hyrulewarriors/ghirahim/demon_sword/claymore.vtf
materials/models/hyrulewarriors/ghirahim/demon_sword/claymore_normal.vtf